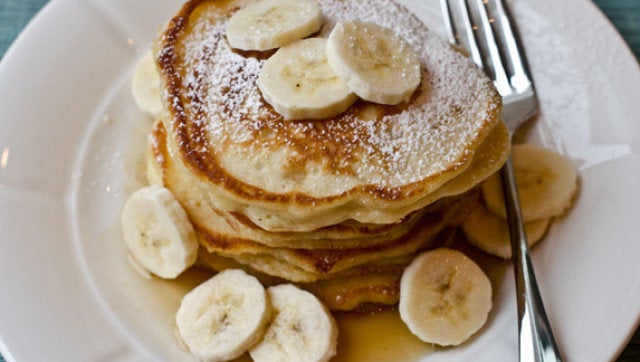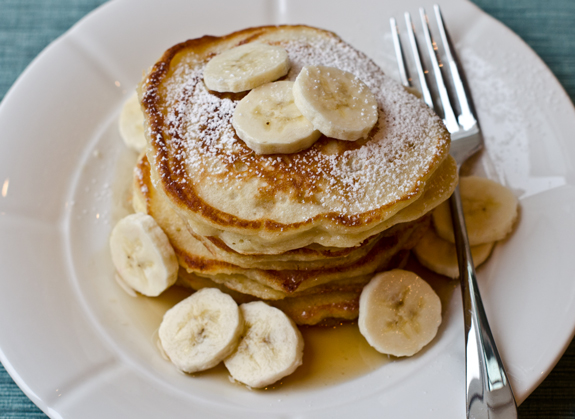 One of these mornings when you're not rushing out the door, and you just happen to have an over-ripe, spotty banana sitting on your countertop, try these banana pancakes. They're the best ever: light and fluffy on the inside, lacy and crisp on outside and delicately flavored with bananas and vanilla.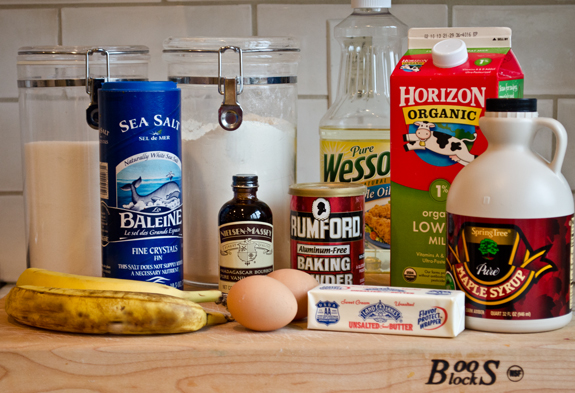 The recipe, believe it or not, is adapted from a children's cookbook, which says nothing of how good they are but definitely proves how easy they are to make.
Begin by whisking together the flour, baking powder, sugar and salt in a bowl.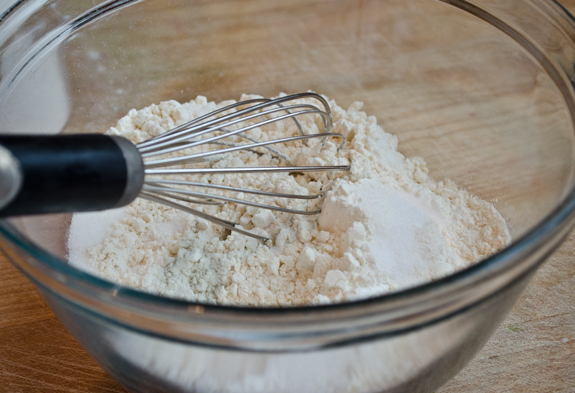 Using a fork, mash the over-ripe banana until almost smooth.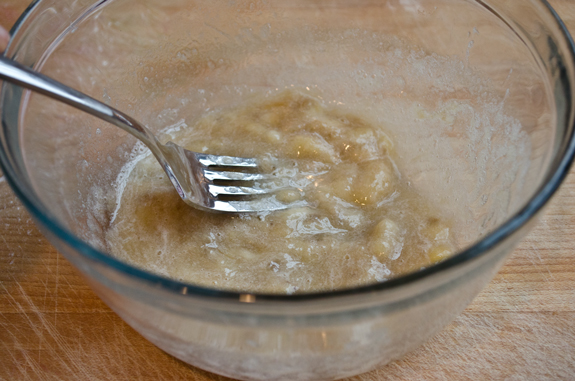 Whisk the eggs into the mashed banana.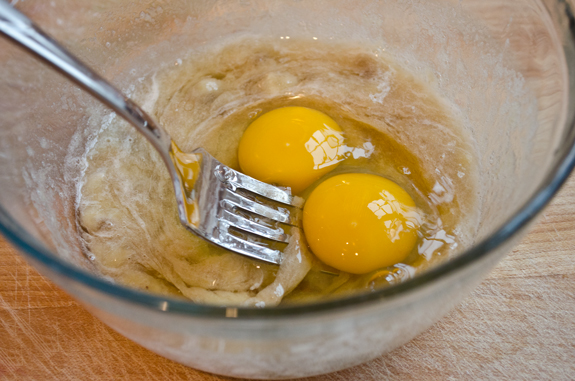 Add the milk and vanilla extract.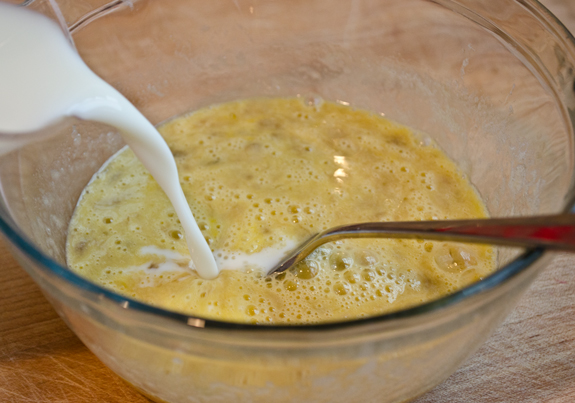 Then pour the banana mixture and melted butter into the dry ingredients.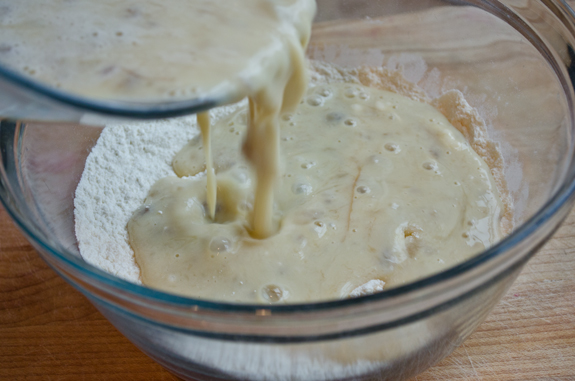 Fold the batter with a rubber spatula. It will be thick and lumpy.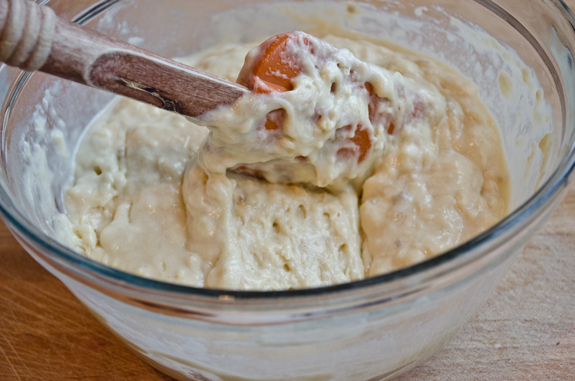 Heat the vegetable oil with a pad of butter on a griddle or in a non-stick pan (the butter gives flavor and the vegetable oil prevents the butter from burning). Spoon the pancakes onto the griddle and cook until some bubbles appear on the top and the underside is golden brown and crisp.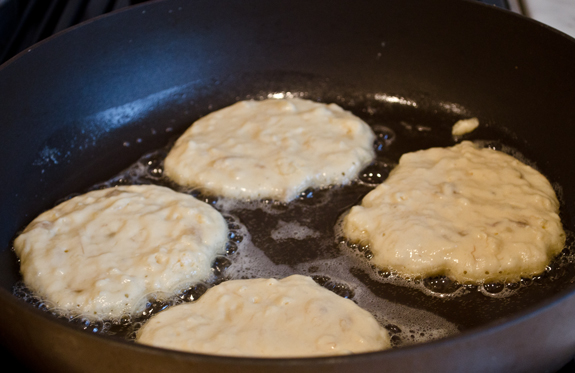 Flip the pancakes and cook a few minutes more.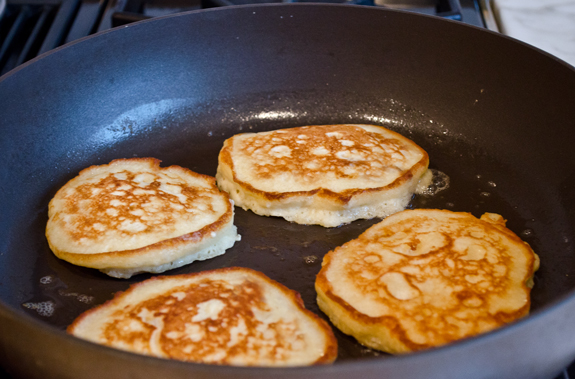 Top with maple syrup, fresh sliced bananas and confectioners' sugar if desired. GET THE RECIPE