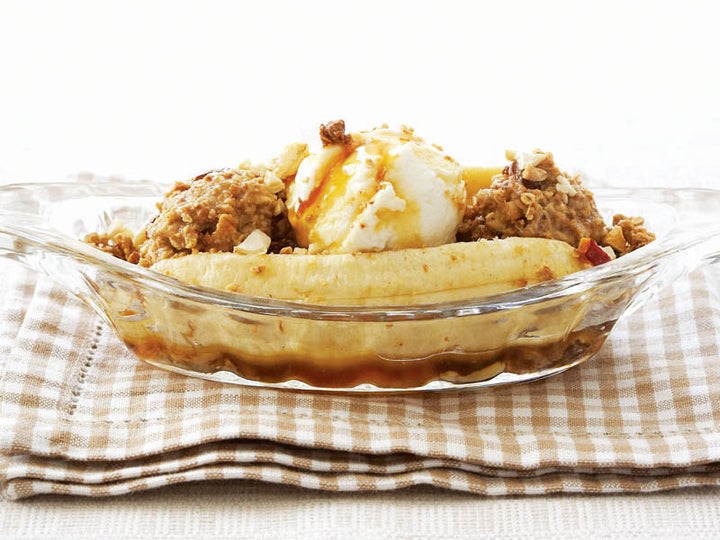 The banana split has been dwindling in popularity as an ice cream dessert. And considering that it's up against sundaes with salted-boubon caramel sauce and Friendly's frozen peanut butter concoctions, it's easy to understand why. But when this retro recipe gets reinvented for the breakfast table, it makes a strong comeback.
Now, we're not trying to get you to eat ice cream for breakfast, this banana split recipe is tweaked to make it AM appropriate. With apple-cinnamon cereal, vanilla yogurt and bananas, you could eat a banana split every single morning if you wanted. And once you taste this recipe, you just might do that.
Rather make banana bread? Check out these recipes.