In this new behind-the-scenes video, seen here for the first time, you can see the passengers with their headphones jammed in their ears, their personal TV screens turned out and their sleepy heads ready to doze... until, of course, the lights come on and it's a fashion show.
Even the five bloggers invited by Banana Republic, who tweeted and took pics of the show in session, were taken aback; according to Banana Republic, the New York bloggers were invited to attend a Mad Men Launch event in California to take place later than evening, not realizing they'd actually witness the launch on their flight over.
Check out the surprised faces -- the men ogling at the gorgeous blonde model, the girls ogling at the gorgeous male model and the old couple who are seriously confused by the whole thing. Fashion is so funny sometimes.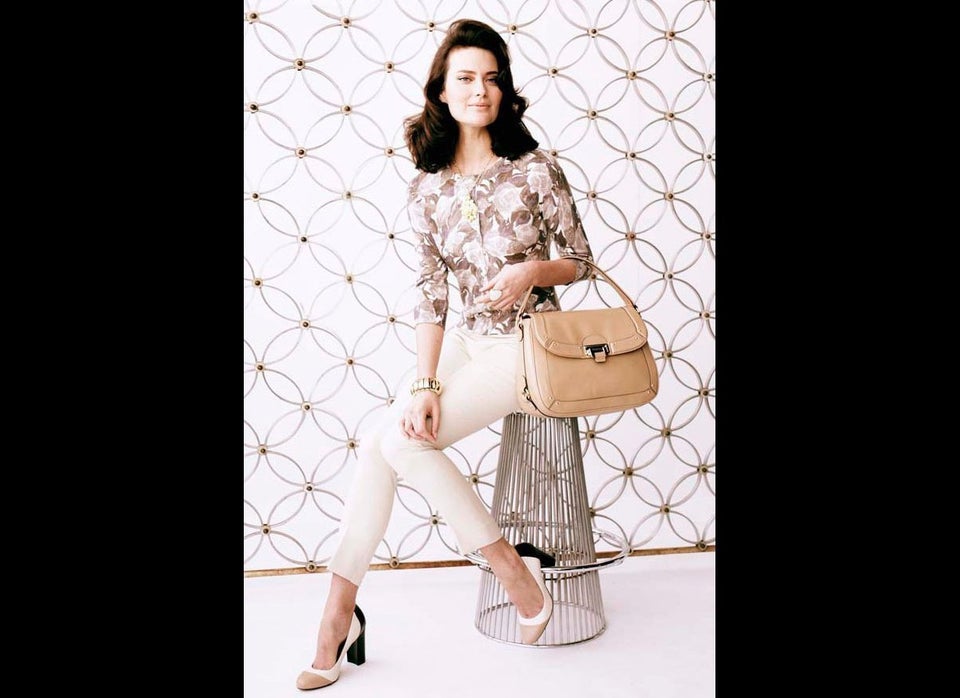 Mad Men Is Back: A Preview Of Banana Republic's Latest Collection (PHOTOS)(CLONED)
Popular in the Community