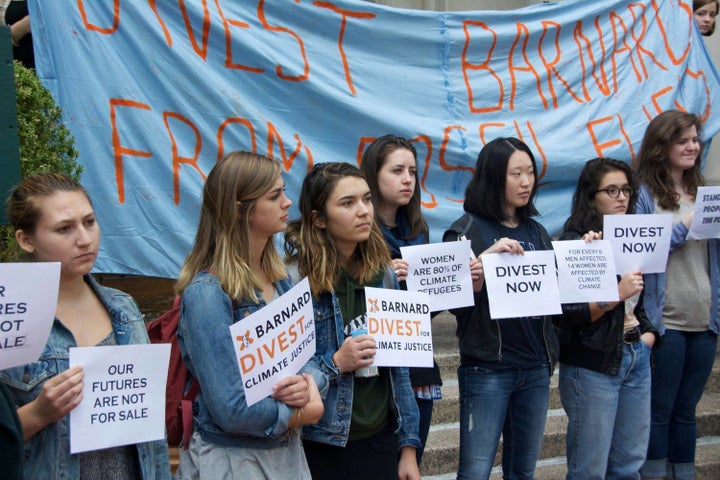 Barnard College's Board of Trustees announced earlier this month that it had made a "unique" climate decision. After months of deliberation and mounting pressure from students, faculty and activists, Barnard, like hundreds of other institutions and colleges, had decided to divest from fossil fuels.
Unlike some institutions that have opted for full divestment from the industry — in other words, getting rid of all stocks, bonds and investment funds linked to fossil fuels — the New York college had chosen a different tactic: It would instead specifically divest from companies that "deny climate science or otherwise seek to thwart efforts to mitigate the impact of climate change."
The response from climate scientists and activists has been mixed. Some lauded the college's strategy — the climate-focused nonprofit 350.org said it was "thrilled" at Barnard's "unprecedented decision." Others agreed with the school's assessment that the approach could be the most effective divestment model adopted to date in the fight against climate change.
David Keith, a leading climate scientist and professor of both applied physics and public policy at Harvard University, called Barnard's plan a "smart approach." Scott Wisor, former deputy director of the Center for the Study of Global Ethics at the U.K.'s University of Birmingham and a divestment skeptic, described it as "a very positive development."
Divestment in general has long been criticized as a poor climate strategy. And experts said this week that though Barnard's approach may be more enlightened than most, it still has some of the same flaws that mar the movement's reputation.
"I wish it would work," said Ivo Welch, a professor of finance at UCLA commenting on Barnard's announcement. "But it is exceedingly likely that it will not."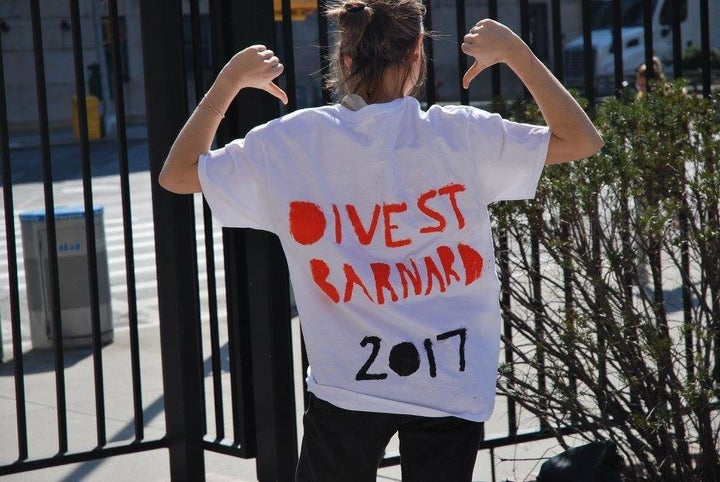 Divestment: A Brief History
The idea to get institutions to cut ties from fossil fuels as a way to tackle climate change was born on university campuses in the U.S. in 2011. Students from Swarthmore College were the first to lead a protest calling for their school to divest from fossil fuels (to this day, demonstrations continue at Swarthmore, which has repeatedly rejected divestment). By the end of the year, Hampshire College ― the first school to divest from South Africa during apartheid ― became the first educational institution to divest from the fossil fuel industry.
Since then, more than 700 institutions worldwide have hopped on the divestment bandwagon, affecting more than $5 trillion in assets, according to Go Fossil Free, 350.org's divestment campaign. More than 100 universities and colleges, including Stanford, Yale, Georgetown and the University of California in the U.S. and Britain's Oxford University, have committed to either partial or full divestment.
Advocates of the movement have said such actions could send an important message and even put economic pressure on fossil fuel firms. Opponents, however, have pointed out what they see as divestment's fatal flaws.
"If the aim of divestment campaigns is to reduce companies' profitability by directly reducing their share prices, then these campaigns are misguided," wrote William MacAskill, co-founder of the Center for Effective Altruism, in a 2015 New Yorker article on divestment's viability.
"Suppose that the market price for a share in ExxonMobil is ten dollars, and that, as a result of a divestment campaign, a university decides to divest from ExxonMobil, and it sells the shares for nine dollars each. What happens then? Well, what happens is that someone who doesn't have ethical concerns will snap up the bargain," MacAskill wrote. "They'll buy the shares for nine dollars apiece, and then sell them for ten dollars to one of the other thousands of investors who don't share the university's moral scruples. The market price stays the same; the company loses no money and notices no difference."
In a 2014 op-ed titled "Why Climate Change Divestment Will Not Work," Wisor argued that the movement would invariably fail because it casts too wide a net. It assumes fossil fuel companies are a monolithic group, and thus fails to "distinguish between those companies who are more and less responsible in their environmental stewardship." The demands made of these firms are also "poorly defined," Wisor wrote.
"What can [a company like] Chevron do to avoid shareholder divestment? According to campaigners, they must: stop searching for new hydrocarbons, stop lobbying for special breaks from government, and commit to leaving 80 percent of their existing reserves in the ground," he said. "It is reasonable for shareholders to seek to restrain pernicious lobbying by energy companies, but the other two requests essentially call on them to stop being energy companies."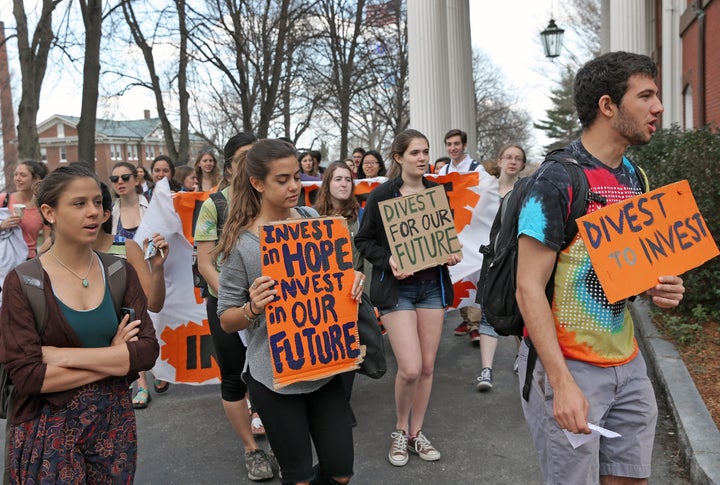 Barnard, in its decision to adopt a more targeted approach to divestment, said it was hoping to address these very shortcomings.
The women's college, which is affiliated with New York's Columbia University, said it recognized the limitations of full divestment.
"We believe that full divestment would have a negligible effect on the balance sheets of firms, and hence on their stock prices or costs of capital. It would therefore be a largely symbolic gesture," said faculty members involved in the divestment decision. (Columbia University, incidentally, announced this week that it will be divesting from some coal companies, following fierce student protests including a sit-in last year.)
Barnard explained that by singling out companies that have specifically denied climate science, there could be "much stronger incentives for firms to bring their pronouncements and actions into better alignment with the available scientific evidence."
The college added that it hoped its decision to divest from climate-skeptical companies would increase public pressure on those firms and push other institutions to adopt similar strategies.
"We hope to lead by example and establish best practices for other institutions who seek to do their part to mitigate climate change," Rob Goldberg, Barnard's interim president and chair of the college's task force to examine divestment, told HuffPost over email.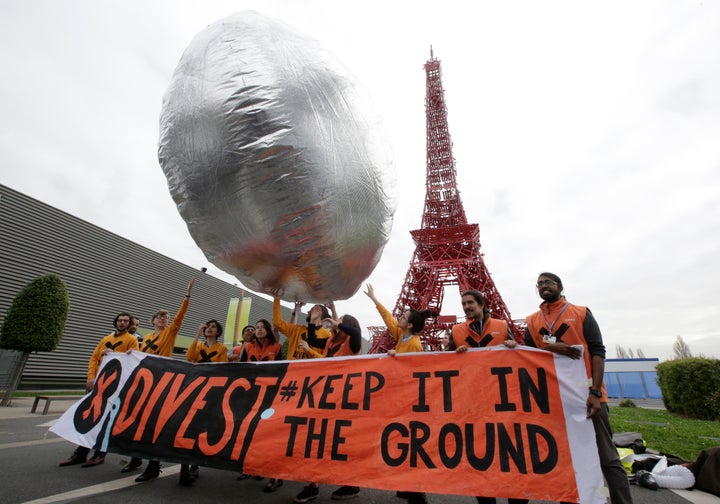 'Positive Development'
As far as divestment strategies go, climate experts said, Barnard's approach could be one to emulate.
The long-term climate goal, said Keith, the Harvard professor, should be to "change the laws so as to discourage and eventually prohibit use the atmosphere as a waste dump for carbon," but in the meantime, "we need supply of fossil fuels to keep the energy system running, but we don't want fossil companies to block efforts at reform."
Wisor agreed. "I think it is a very positive development that the divestment campaign might begin to make demands of fossil fuel companies that detail precise and feasible actions the companies could take to avoid shareholder divestment," he said.
But, Wisor cautioned, he sees two major flaws in Barnard's strategy. First, the Barnard trustees have not yet specified what will count as climate change denial. Goldberg said this week that the school is still "working to identify ways to objectively assess companies ... and to develop measurable criteria that we will use to define climate deniers."
And second, said Wisor, "even if Barnard develops useful criteria for this task,it will do no good if the criteria is not shared across the divestment movement."
"If one investor asks companies to stop denying climate science and another asks them to keep their assets in the ground and a third asks them to stop investing in new exploration, there is no clear signal being sent to companies about what will put them back in the good graces of investors," he said.
MacAskill, who's also an associate philosophy professor at the University of Oxford, said this week that he stands by his previous assessment that "actual divestment doesn't do much" and that a targeted approach would have no more impact.
"The main value of the divestment movement is the media attention surrounding climate change that it generates ― hopefully this is putting the spotlight on how bad fossil fuel companies are and encouraging people (and in particular university students) not to work for these companies," he wrote in an email. "So Barnard's approach would only be better if it was especially good at generating negative media attention."
Welch, the UCLA finance professor who has studied how U.S. divestment movements affected the South African financial market during apartheid, said there are better strategies that institutions like Barnard could adopt to tackle climate change.
"If they wanted to do something productive, they should put the money to help support the development of cleaner energy technologies, instead," he said this week. "After all, they are in a scientific research university, which does R&D for a living."
"This is actually more feasible than one may believe — though even this may take political will far beyond what governments can muster these days," he wrote on his blog in 2014.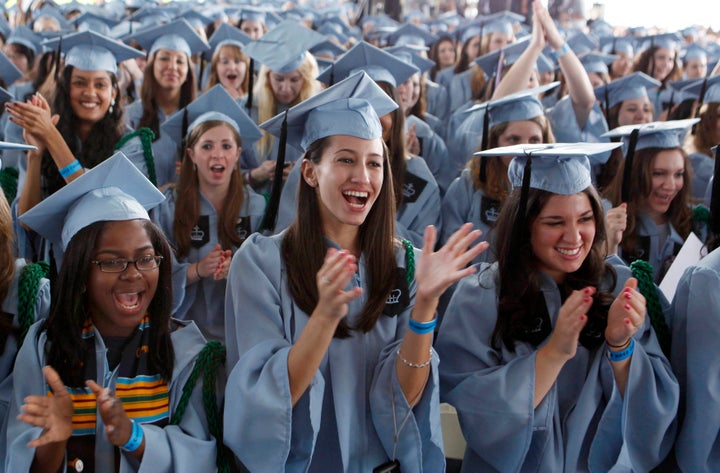 Student Power
In a 2013 op-ed, Keith explained why he remained a strong supporter of the university divestment movement, even while acknowledging that divestments from educational institutions are a "weak lever with which to move the world's energy [sic] multi-trillion dollar energy industry."
"Everyone I have talked to in the divestment movement is aware that divestment ... would accomplish little. But if the students should succeed in forcing major educational institutions to divest, they will have necessarily convinced university boards, some of the country's political and financial elite, to take the problem seriously," Keith wrote.
Plus, he added, he's enthusiastic about the students' commitment to talk about the ethical issues associated with climate change.
At Barnard and Columbia, student activists have been leading the charge in pushing their institutions to take a stand on climate change. Students at the two schools have been mobilizing and organizing for at least three years around the issue. Last April, dozens of students held a sit-in outside Columbia's Low Library despite facing possible suspension for their activism.
"I respect the energy and brainpower of the students with whom I work," Keith said in his op-ed. "The divestment movement marks the first time in my quarter century involvement with climate change that I have encountered such a strong and disciplined commitment to activism. I have not seen its like since the disarmament movement of the early eighties."
Popular in the Community