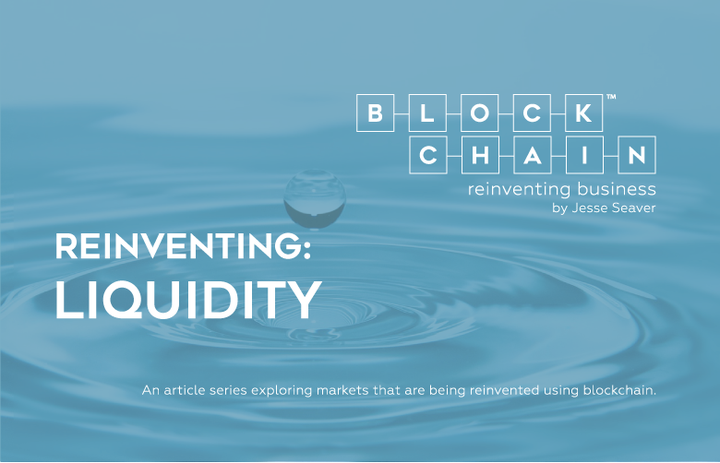 One of the concerns anyone faces when purchasing or exchanging some asset is the expected future liquidity of being able to swap that asset for another at a later date with ease. Whether or not it's essential to buy a token with high liquidity depends on the purchaser and their financial situation, however, I think it's safe to assume that for most investors, the idea of quickly being able to sell when they need to is paramount to most other considerations. In traditional markets, there must be a known buyer for a seller to sell, and a known seller for a buyer to buy. Blockchain and Smart Contracts are changing this.
First, let's explore what it means to be able to liquidate. It is dependent on the concept of a Coincidence of Wants, where a supplier of good A wants good B and the supplier of good B wants good A. If this doesn't exist, all of a sudden, we have a Coincidence of Wants problem. You can't sell something if there is no one to buy it and you can't buy something if there is no one to sell it. While this problem usually won't exist with highly traded cryptocurrencies, like BTC, ETH, or a traditional stock like TSLA - it still fundamentally relies on buyers and sellers (market makers) indicating their intent to buy or sell. Smart Contracts can instead be used to automatically guarantee liquidity by automatically providing exchange between token types, without the need for market makers to stand in the middle.
After raising a historic $153 million in its Token Generation Event last June, the Bancor Foundation and blockchain protocol, along with their trademarked Smart Token, is thriving with this concept at its core.
By creating a Smart Token, which can hold any other combination of ERC20 tokens, they have essentially created money that holds money. It's a token that holds many token values and establishes its value based on the tokens it holds.
While this may sound confusing, think of it in a practical non-crypto sense.
Let's imagine you have a small change purse that you have traveled around Europe, Asia, and the US with. You have accumulated Euro Coins, Thai Bhat Coins, and some US Quarters. Collectively, they all add up to a collective value of all the coins, and their respective values, giving your change purse a total value based on the coins inside. In the world of change purses, if you wanted to have more Thai Bhat than Euro's you would need a buyer of Euros and a Seller of Bhats to do this. This would likely be a bank, and if you couldn't find a bank to do this you would be experiencing The Coincidence of Wants problem.
Now, use your imagination and imagine that you can press a button on the outside of the change purse and convert all those Euro coins to Thai Bhat. You now have the same value in the purse, just less in Euro's and more in Bhat. You can do the same back and forth as many times as you want at the current exchange rates with no commission fees. This is how a Smart Token works in the world of digital currencies. The Bancor Protocol addresses the liquidity challenge for cryptocurrencies by enabling continuous, automated and formulaic convertibility for it's integrated tokens.
The reason this is so impactful for liquidity is that it allows an owner of a cryptocurrency to actively exchange and trade him or herself without the need for an intermediary, allowing for instant liquidity amongst all the tokens held. It also removes the inherent volatility of buying and selling on an exchange, because the exchange happens automatically at a fixed exchange rate, not a variable market rate based on market makers' bids and asks. Of course, it's also important to note that if there were some global market crash, being liquid wouldn't change the fact that all of the tokens would be worthless, so it's not a way to guarantee you won't lose value.
Hopefully, I've helped explain the concept and wanted to share some exciting updates on Bancor progress since June, as I believe their offering has the potential to change the way tokens are traded and valued in the future. Users of Bancor can use the simple Bancor web wallet, widgets or popular Web3 wallets such as MetaMask, Parity and Mist.
With Bancor, even small and lightly traded cryptocurrencies can be continuously liquid, a game changer for the industry.
"It is with great pride and excitement that we share a 6-month progress update with the world, after a breathtaking 2017 preparing to launch what became an historic Token Generation Event and ushering in a new era of awareness around cryptocurrencies. Bancor's mission is ultimately to enable anyone to create a viable and liquid token for their community or project, and to modernize the system by which we issue, distribute and convert these tokens among us, thanks to smart contracts and blockchain technology. We are tremendously invigorated to keep pushing forward towards the Bancor Network's next milestones. 2018 will be a "breakout year" said Galia Benartzi, Co-founder of Bancor.
Here is a quick snapshot of what they have achieved over the past six months:

Another example of how blockchain is reinventing business and changing the world.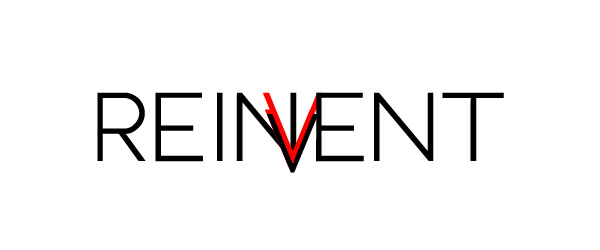 This article is part of a new series of articles I am writing profiling businesses reinventing existing industries using the Blockchain.
It's not just a solution for The Esports Market, it has the potential to become the new backbone of the internet. Watch, and you will see more and more companies emerging with solutions to existing markets with solutions based on the Blockchain. It's early days, and the best is yet to come. Follow me here as I will continue to write about great examples of the "Blockchain reinventing business." If you have or know of a company I can review and potentially profile, please submit your idea to me at reinvent.biz.
Need to know more about Blockchain?
because it would take up the entire article to explain how blockchain works, I assume you have a basic understanding of the core concepts. If you don't, I recommend watching this quick 3 minute video. Have more time/interest? I recommend this slightly more in depth course.
Disclaimer: I make the best effort to select companies I feel are the best fit for the markets I profile, and in some cases I work directly with PR firms to promote their clients, who are the leaders emerging in the space. While I am not directly affiliated or invested in the companies I profile here, I do own Bitcoin, Ethereum and other cryptocurrencies. I hold investment positions in the coins, but do not engage in short-term or day-trading. When mentioning an ICO or TGE, it is not intended to be investment advice. You should seek a duly licensed professional for investment advice. (I recommend Abacus Wealth Partners, for their philosophy of sustainable investing.)
Thanks for reading, and tune in again next time by following me @jesseseaver.
Popular in the Community