Recently, I was hanging out at the beach in Montauk. In between trying not to get knocked over by surfboards, I noticed all the hipsters in their bikinis (seriously, I think the entire Brooklyn neighborhood of Williamsburg decamped to Montauk for the summer). Hipsters are known for their casual disdain of recent trends, opting instead for an edgier, more messy look. So how does that vibe translate to swimwear? The answer is bandeau bikini tops.
For some mysterious (and utterly ridiculous) reason, bikinis are often sold in two parts these days. So buy a basic bottom, and then a few different bandeau tops, and voila -- you now have multiple suits. However, it must be noted that this trend is not for everyone: Busty ladies may want to stick with a more supportive style.
Here, ten bandeau bikini tops for under $50 guaranteed to triple your swim wardrobe.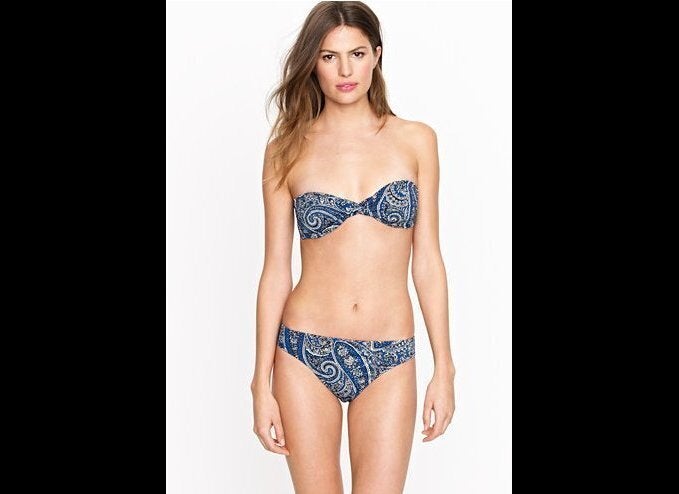 Under $50: Bandeau Bikini Tops
Popular in the Community