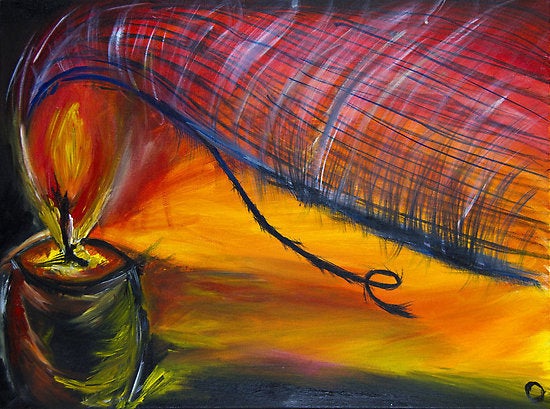 I must only accept and appreciate my freedom, with the freedom of all of humanity.
Globally, Nov. 13 is celebrated as Diwali, the festival of lights. It is arguably one of the biggest celebrations inside and outside of India for the South Asian community. What is most incredible is the diversity of significance of the day for a number of different faith communities including Hindus, Jains and Sikhs.
So often I have come across people who don't know that the festival as a deep significance for the Sikh community. It's easy to write a historical account of the Bandi Chorr. Instead I share a personal reflection of what the day means for me. I am not particularly drawn to the significance of physical days and do not necessarily regard one day more holy or auspicious than another. However in the fast-paced world we live in, taking time out to reflect on what I feel is important is often highly driven by festivals, and holiday periods when I take extra time to think about what the history of my ancestors means to me today.
It was on this day that 52 Hindu princes were by the Grace of Sri Guru Hargobind Ji released from the Mughal Emperor Jahangir's Gwalior Fort (Madhya Pradesh, India). It was for this reason Sikhs celebrate Bandi (prison) Chorr (release) -- Guru Sahib Ji was offered freedom but refused unless the other princes, who were today's equivalent of political prisoners / prisoners of conscience, were released also. Emperor Jahangir cleverly agreed on the condition that only those who could hold on to Guru Sahib's cloak would be released; Guru Sahib thus had his Sikhs design a cloak with 52 tassels and was released along with all the princes. The lesson for humanity from Guru Sahib is that one should contemplate the suffering of others before one's own and that the freedom and rights of others is more important than one's own.
As a Sikh I feel incredibly inspired by the courage and leadership that the sixth Guru of the Sikhs, Guru Hargobind Sahib Jee, showed in 1619. The Sikhs celebrate this event as 'Bandi Chorr' at the same time as the Diwali festival. There are a number of messages that come from Guru Sahib's compassion and determination during his captivity, and when ensuring the release of the 52 Hindu kings with him, despite the chance to be freed alone. For me, Guru Sahib fought with dignity for justice not only for himself but also for the Hindu kings who were in captivity. This is a shining example of bold courage and leadership, and Guru Sahib's practical application and display of compassion to justice and people of all faiths.
Sikhs have remembered this historic occasion for four centuries. Once again I question myself about how we as a community are acting to capture that essence of freedom, freedom for ourselves, freedom for our neighbors, freedom for all through our core principle of Sarbat da Bhalla, uplifting and ensuring prosperity of all.
My prayer and hope as people of faith is that we can practically apply the teachings of our Gurus to make a real difference, not as charity but as justice. For me today is a time to remember hope -- to not be dragged into political battles, or disagreements -- but instead to remember there is hope. Today, I must re-energize myself and discover my place within the very difficult and challenging circumstances many people in my community and the wider world find themselves in.
Guru Sahib accepted his freedom only with the freedom of others, what is our understanding of the concept of freedom in this globalized world?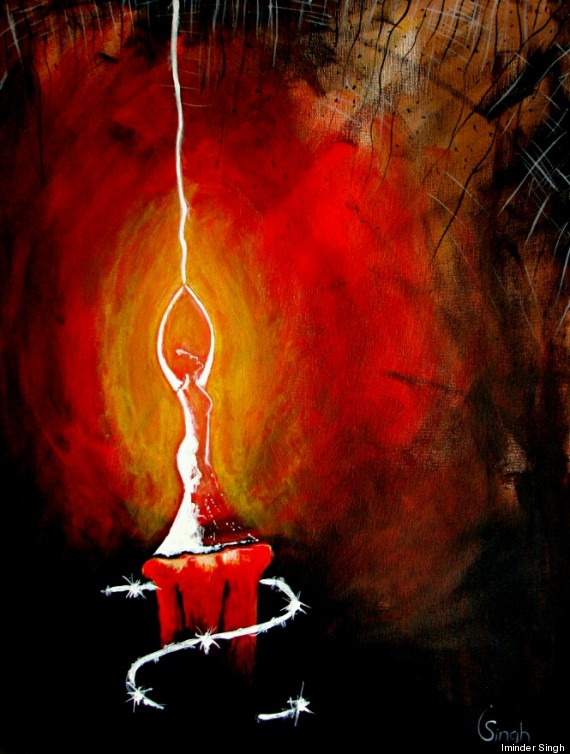 Happy Diwali! How are you celebrating Diwali this year? Share your story with us. Email your photos and reflections to us at religion@huffingtonpost.com. Text submissions should be 300-400 words in length. We will accept them until Nov. 15, 2012. Check out our Diwali liveblog.
Popular in the Community