Co-authored with Tamara Kraus
With so many media outlets continuously feeding society with unattainable ideas of happiness and self worth, 20-year-old co-founder of +Bands (positivity bands), James Hammer, has partnered with Mike Tyson Cares to create bracelets reminding people that positivity is simply black and white.
"When we have no self love, no identity, and are afraid to pursue our dreams, we end up getting caught up in the [control] system," says Hammer.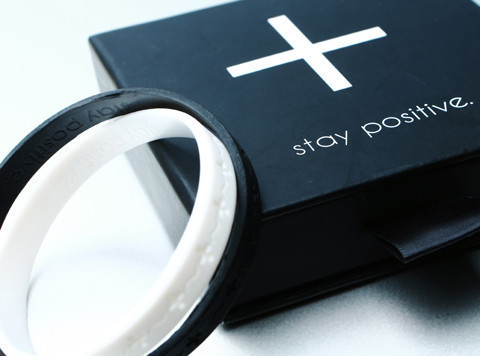 The Los Angeles-based company is not just a brand. It's a movement to help people combat materialistic representations of happiness that lead to their struggles, while giving them the mindset to do it through their black and white-colored bracelets. With each bracelet sold, 20 percent of the sale is donated to the Mike Tyson Cares foundation, where the goal is to "give kids a fighting chance."

"We created the company to change people's perspective on life and their ways of thinking," says Hammer. "There's no time to worry and feel bad about yourself; there's only time to put in work and progress."
Although +Bands just launched in June of this year, the concept has been in the works for a while. Hammer's "personal mission" to spread positive awareness and help inner city youth began during his childhood and has only grown stronger since.
Growing up in a suburban family in Las Vegas, Hammer never had to worry about finances or safety. But through basketball he gained insight into the struggles of the inner city. One of his basketball teammates revealed his dangerous living conditions through stories about his friends who were killed in gang wars or how he lived with his mother and grandmother because he had not seen his father for 15 years.
"Most people are blind to what's really going on," Hammer says. But seeing the complexity of his teammate's unpredictable living conditions and broken home firsthand "brought it to life."
Continuing into his junior year of high school, Hammer began delving into self-help books, esoteric philosophies and music speaking about overcoming obstacles, which really sparked his idea for +Bands.
Although not everyone may live in the same conditions, +Bands are about being aware of others. And the bracelets reflect that philosophy through the design.
The bracelets come in two styles and in two colors, black and white. One box comes with a white band and a black band that are to be worn together. The other option includes a bracelet that has both colors on it. These colors represent the essential balance of the yin and yang, the negative and positive aspects in life that conflict with each other.
"Each situation is embraced by the duality of good and evil," Hammer says. "And once you become aware of that, you can choose [how] to perceive the good and bad."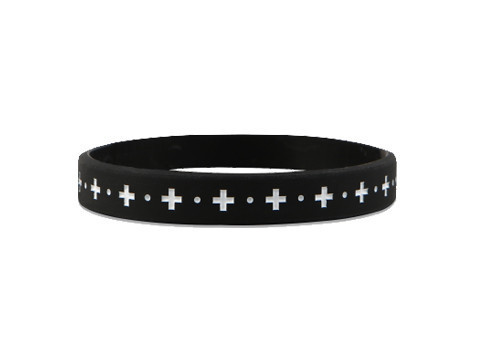 And partnering with Mike Tyson Cares exemplifies that balancing act between good and evil, according to Hammer. After overcoming adversity and poverty during his childhood, Tyson is using that experience to help kids who are in similar situations he was once in.
"He's the man," Hammer says. "He's the definition of staying positive through it all."
Tyson's story shows how he defeated one of the most pressing misconceptions about happiness. The underlying issue we face as a society is that instead of focusing on others, we tend to focus solely on ourselves.
"As people in America, we sacrifice what we love and who we love to get what we think we need," says Hammer.
Whether it's helping out others or maintaining a healthy self-image, Hammer believes "your choices create your reality." And the way you achieve these things is through positive perception.
"There's a lot of hate out there; it's easy to buy into it," Hammer says. "But you have to stay positive through it all."
For more from Clarissa, like her on Facebook at Clarissa Burt Official and follow her on Twitter @asurmedia
Popular in the Community