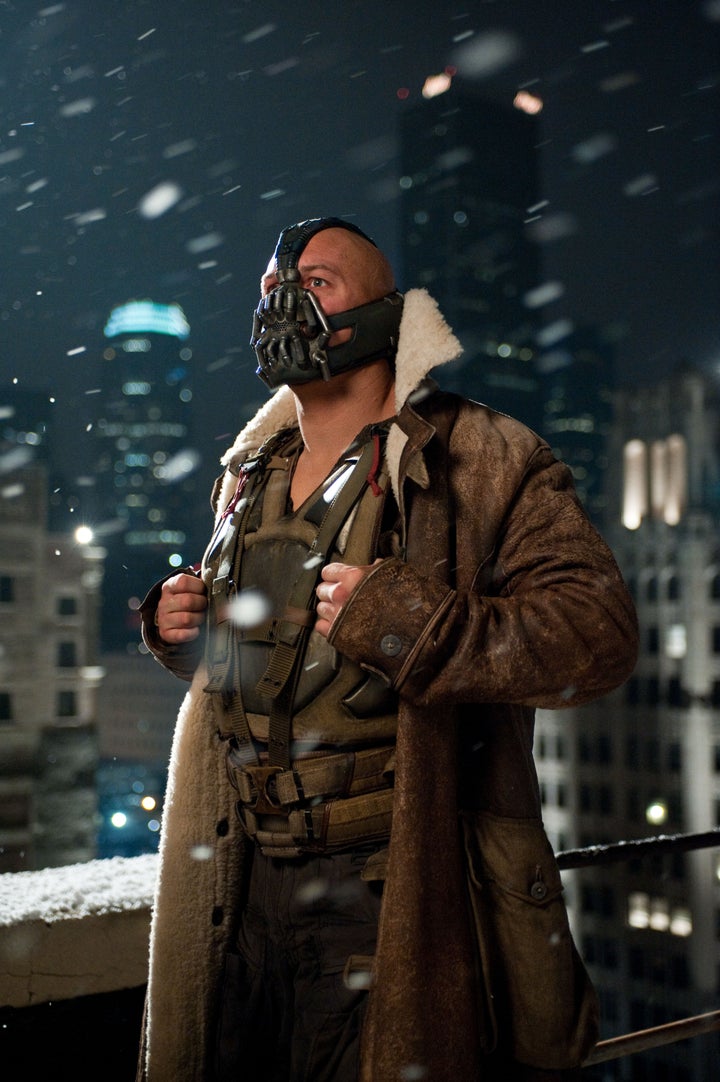 As noted by Indiewire's Matt Singer, critics and fans have come up with increasingly hilarious ways to describe Bane's speaking voice in "The Dark Knight Rises." Tom Hardy plays the muscle-bound villain in the film, speaking through a mask that restricts his speech -- it's evident that a lot of work was done to Hardy's voice in post-production, as previously rumored -- while also affecting an accent that's quite peculiar. The results are ripe for comic potential.
"Bane sounds like Darth Vader mixed with T-Pain," wrote one Twitter user. Others on the social networking platform compared Hardy's vocal inflections to late AC/DC frontman Bon Scott, Count Chocula and "a drunk, elderly Patrick Stewart locked in a cupboard."
Twitterers weren't the only people to get in the act. As Singer notes, many critics took Hardy's Bane voice as a cue to mock Christopher Nolan's super serious Batman finale.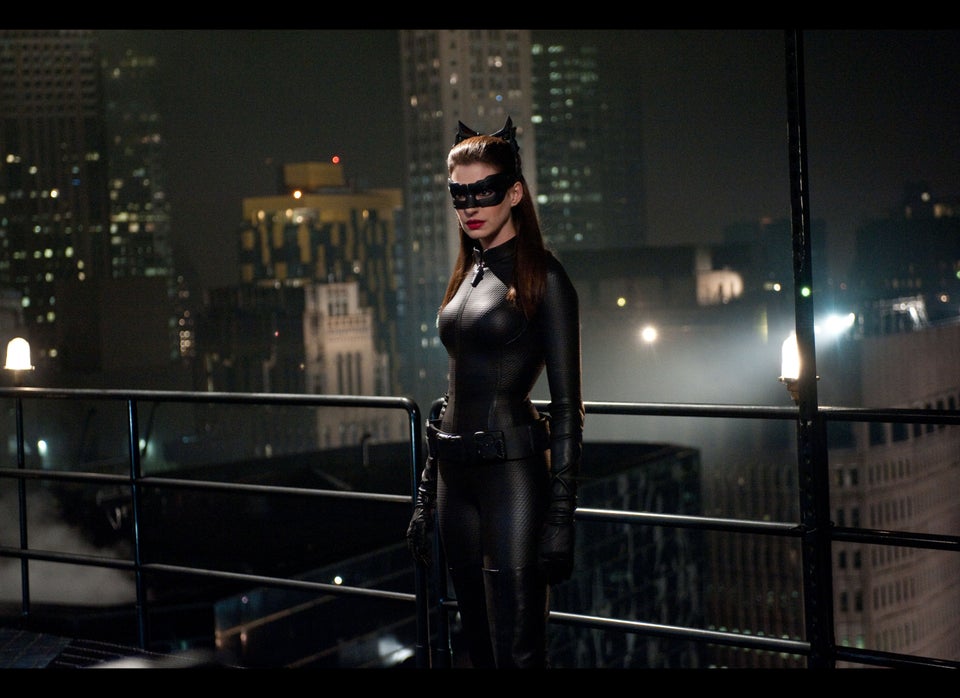 'Dark Knight Rises' Photos
Popular in the Community