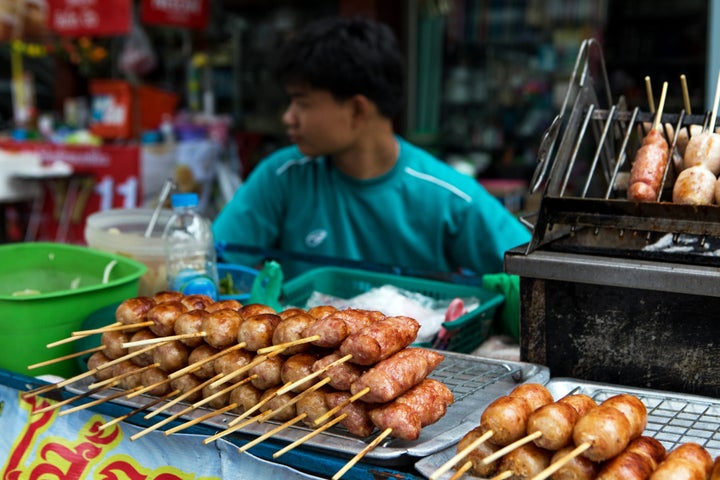 City officials announced Tuesday that they're launching a "clean-up" effort that will see all street food vendors banned from main roads in the Thai capital by the end of the year.
The crackdown has already started in some of Bangkok's most bustling neighborhoods, but the city only confirmed its plans to remove all street food vendors from main roads on Tuesday. In August, the BBC reported that the Bangkok Metropolitan Administration had already evicted nearly 15,000 street vendors from 39 public areas across the city. Many of them were food sellers.
"The BMA is now working to get rid of the street vendors from all 50 districts of Bangkok and return the pavements to the pedestrians. ... No exceptions," Wanlop told the paper.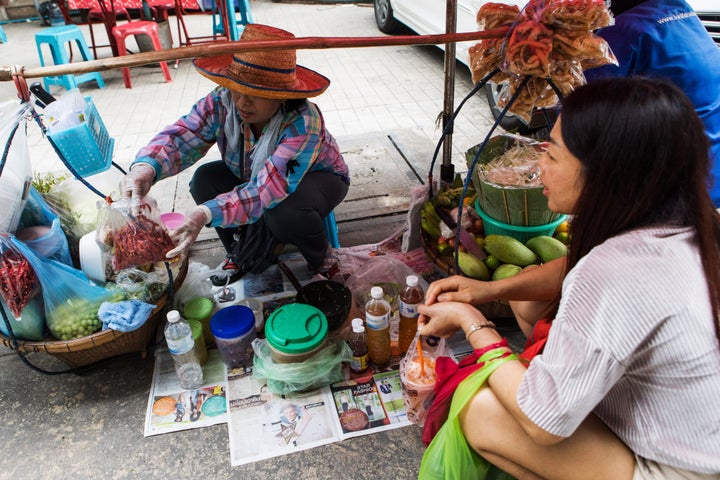 Many locals and tourists alike consider Bangkok's vibrant street food culture an indispensable asset ― the food is often far tastier and always cheaper than dishes served in restaurants.
Vendors told AFP news agency they could not afford to pay Bangkok's rent prices if they're driven off the street. They pay a small under-the-table fee every month to city officials in order to operate, they added.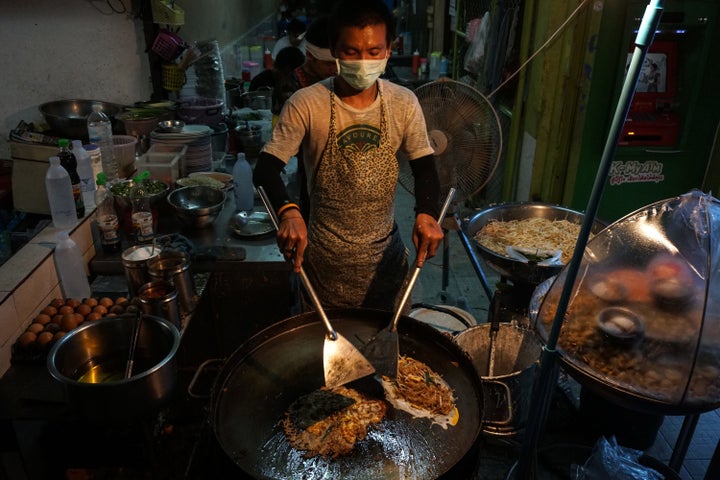 The city regularly tops "world's best" lists from travel sites all over the globe. A Travel & Leisure article about the world's best street food reported Bangkok is home to some 12,000 street food vendors.
Authorities ordered nearly 100 street food vendors to leave with their carts by Monday in the popular Thonglor area. And officials told The Nation that popular street food areas including Chinatown and Khao San Road would be next on the hit list.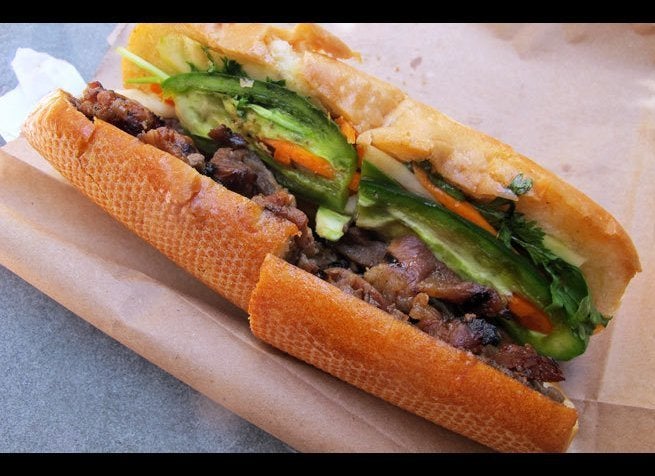 20 Must-Try Street Foods Around the World