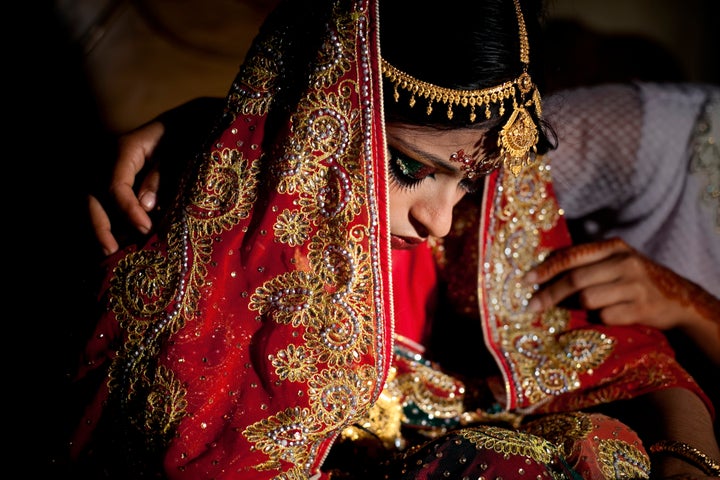 Child marriage in Bangladesh is a persistent problem despite minimum age laws and government vows to curtail the practice.
Nearly one-third of Bangladeshi girls are married by 15, the highest rate for that age group in the world, according to UNICEF.
Bangladeshi Prime Minister Sheikh Hasina announced last year that child marriage would end in the nation by 2041, but a recent Human Rights Watch report points out that the government has taken few tangible measures to stop the practice.
Poverty, poor access to education and cultural traditions help drive the prevalence of child marriage, the report notes. What's more, Bangladesh's vulnerability to natural disasters and climate change exacerbates those social problems.
Child brides are at serious risk of abuse and early pregnancy. Girls who are forced into marriage also often have to abandon their education, limiting their future economic security and social well being.
Photographer Allison Joyce documented a 15-year-old bride's wedding in the city of Manikganj, Bangladesh, on Aug. 20. The bride, Nasoin Akhter, appears distraught as she is made to marry a man more than twice her age.
Joyce explained to WorldPost that though it is traditional to shed tears to mark the significance of the bride's departure from her familial home, she noticed a sadness and unspoken fear in Akhter even before the ceremony.
"She was withdrawn, quiet, and appeared very sad throughout the entire day," Joyce said.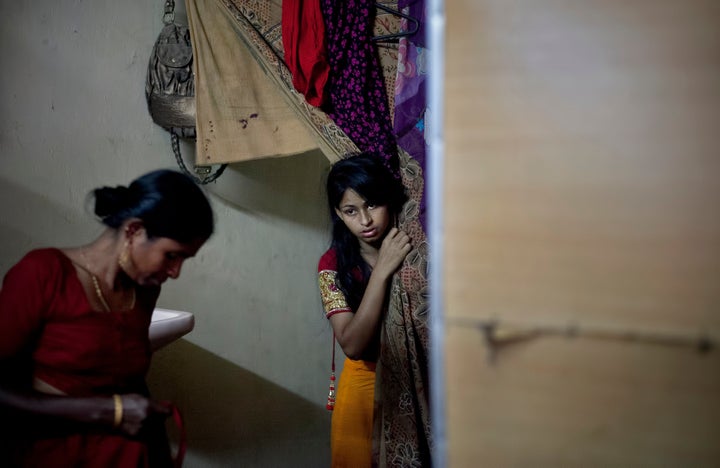 Executive director of the women's rights division of Human Rights Watch Liesl Gerntholtz told WorldPost that while weeping is a custom sometimes seen in Bangladeshi weddings, many girls are aware of the impact of what marriage will mean.
"It's difficult to say for sure whether [crying] is in response to that they don't want to be married, but what I can say is that very many of the girls that we interviewed expressed very strong feelings about the impact of marriage on their lives," Gerntholtz explains.
"They talked about losing their education, they talked about getting pregnant too early and too often, they were afraid of the violence of the associated with child marriage."
The powerful series of photos offers a glimpse into what Human Rights Watch calls an "epidemic" of child marriage.
Update: This article has been updated with quotes from Liesl Gerntholtz and Allison Joyce about the behavior of brides in Bangladesh and the impact of marriage on their lives.
CORRECTION: A previous version of this article misstated that nearly one-third of girls below the age of 15 in Bangladesh are married. Rather, according to Unicef, nearly a third of women age 20 to 49 reported being married by the age of 15.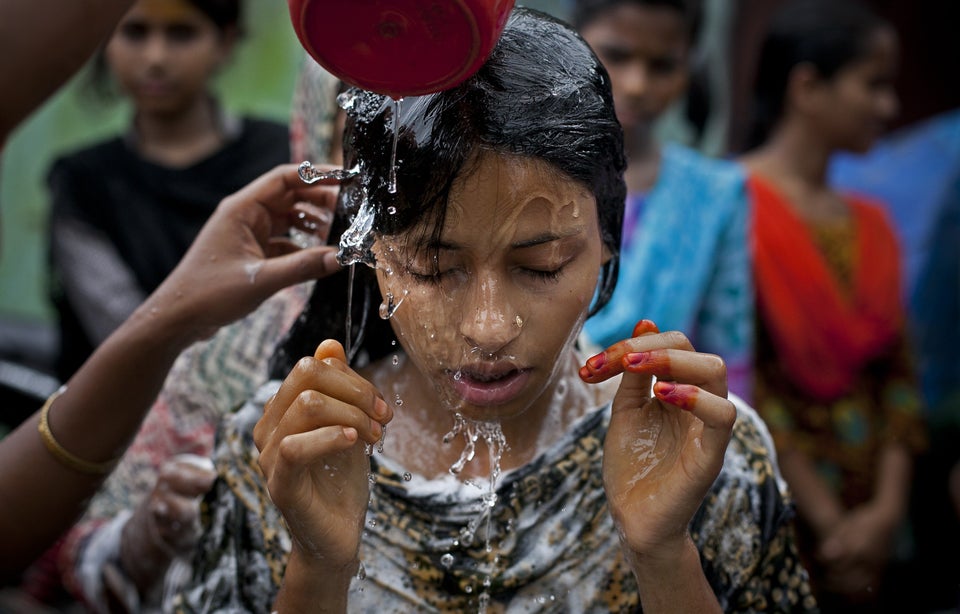 Credit: Allison Joyce/Getty Images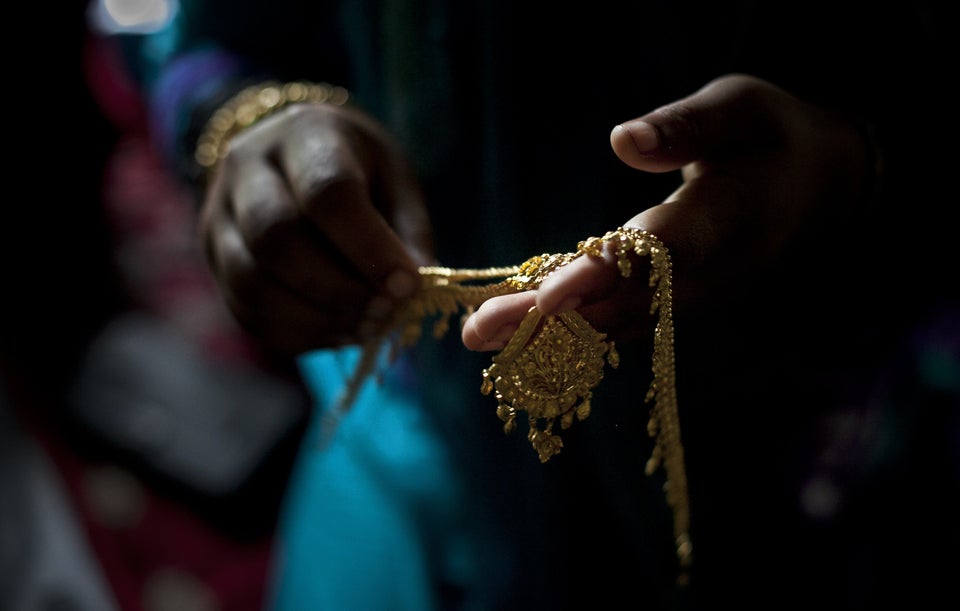 Credit: Allison Joyce/Getty Images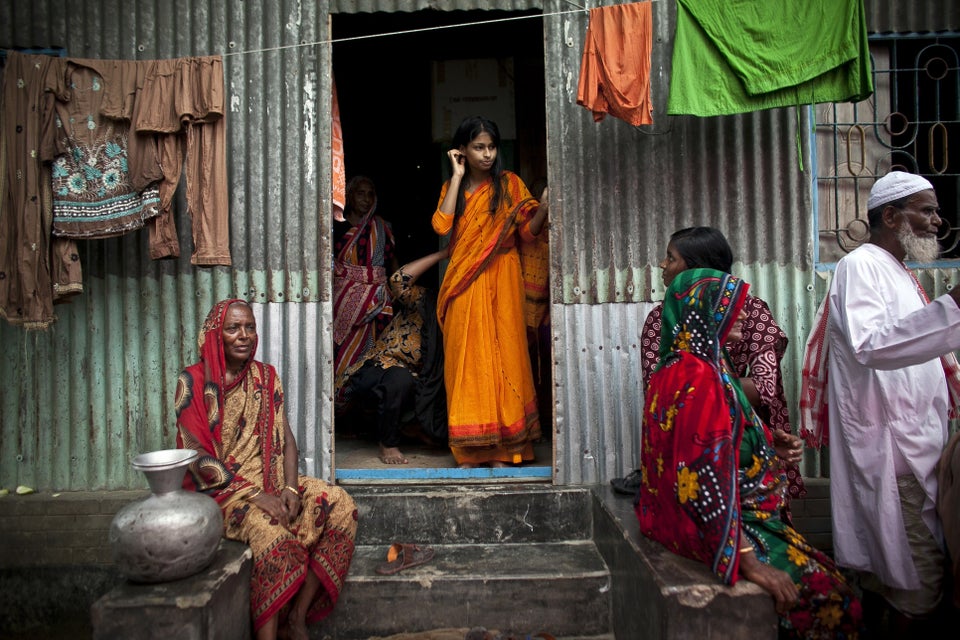 Credit: Allison Joyce/Getty Images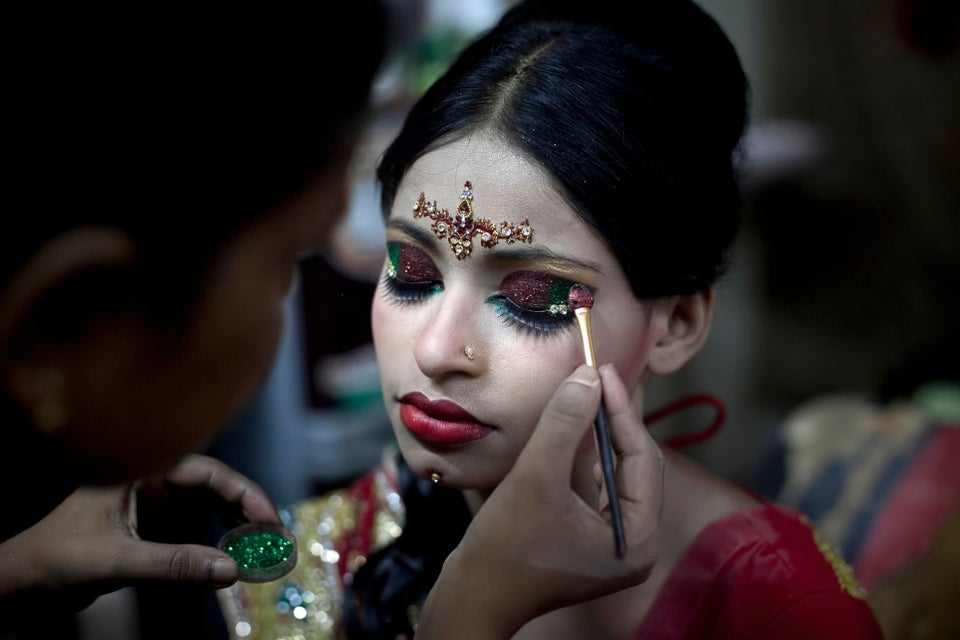 Credit: Allison Joyce/Getty Images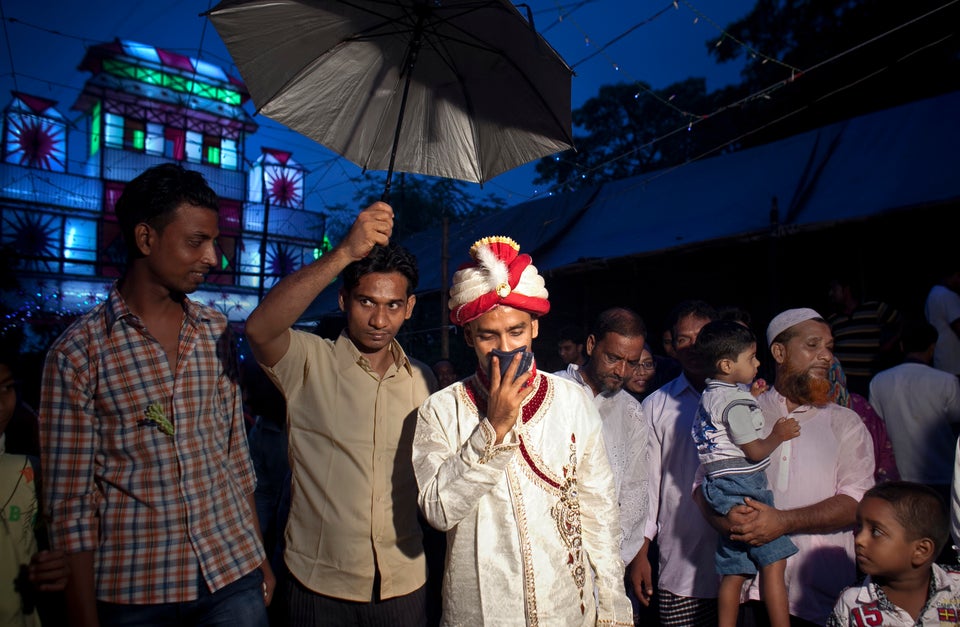 Credit: Allison Joyce/Getty Images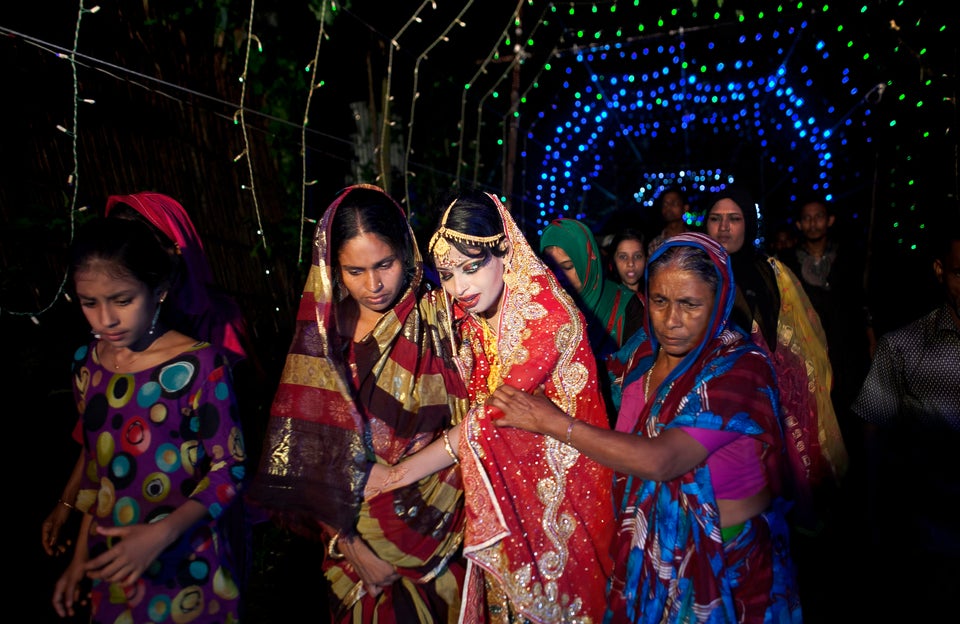 Credit: Allison Joyce via Getty Images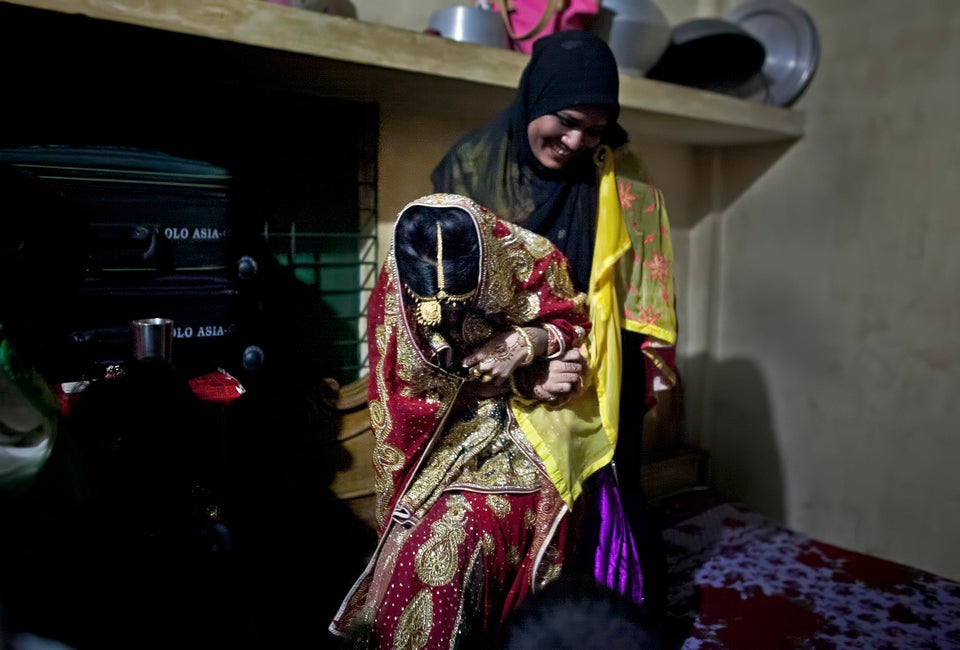 Credit: Allison Joyce/Getty Images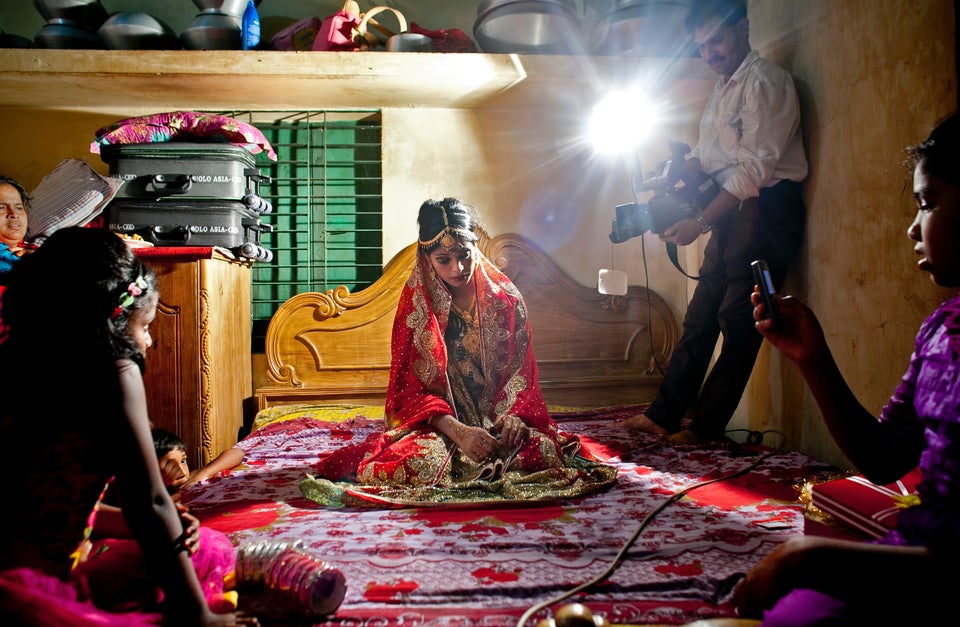 Credit: Allison Joyce/Getty Images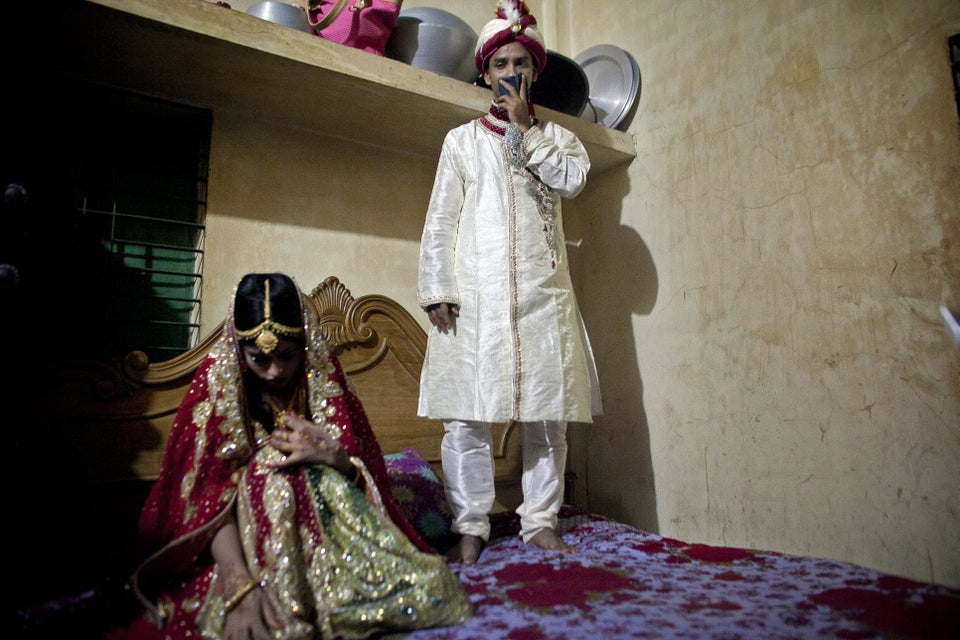 Credit: Allison Joyce/Getty Images