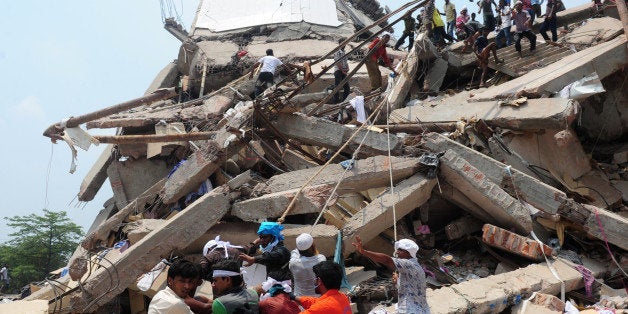 After an eight-story building collapsed in Bangladesh Wednesday, killing at least 300 workers, police have arrested the owners of two factories that operated within the building.
"We've arrested Bazlus Samad, the chairman of New Wave Buttons and New Wave Style factories, and Mahmudur Rahaman Tapash, a managing director of one of these plants, after midnight," Shyaml Mukherjee, deputy chief of police in Bangladesh's capital city of Dhaka, told Agence France Presse.
The Associated Press reports that Junior Home Minister Shamsul Haque Tuku said Saturday police had also detained the wife of Mohammed Sohel Rana, the owner of the collapsed building, for questioning.
The announcement came shortly after Prime Minister Sheikh Hasina ordered the arrests of the building owners and the owners of the five factories that were housed inside.
More than 80 people were pulled out of the rubble Friday, according to Sky News, and many more may still be trapped.
UPDATE: At least four more people have been detained in connection with the Rana Plaza building collapse.
2 engineers who allegedly played a role in the complex's construction were arrested Saturday, the Guardian reported.
The owner of the building, Sohel Rana, still remains at large. Police detained his wife and cousin in an attempt to force Rana to turn himself in, NBC News reported.
Rana is accused of ignoring warnings that the complex was unsafe, and of adding extra floors to the building without the proper permits, according to NBC.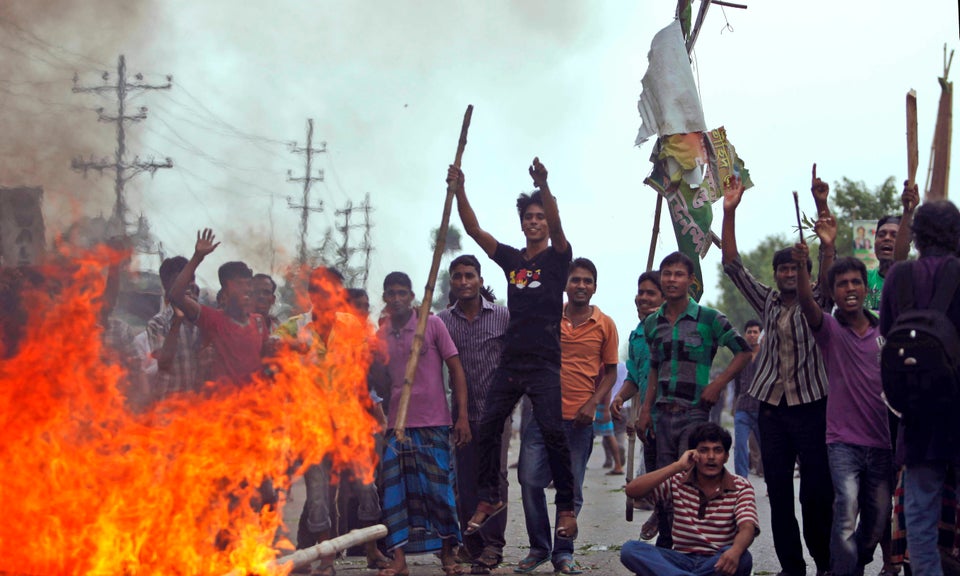 Bangladesh Factory Collapse (UPDATED)