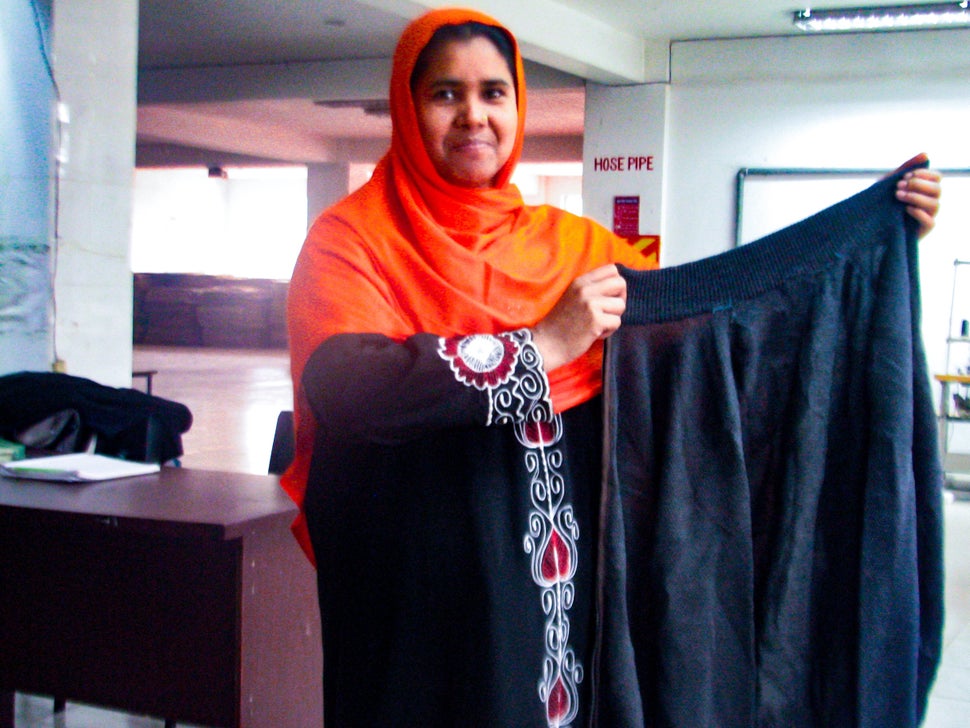 A creative initiative is helping stitch together the lives of Bangladeshi factory workers outside of their grueling jobs.
Since February 2015, volunteers for the U.K.-based nonprofit Lensational have been giving free photography workshops to 35 female garment factory workers in Dhaka and Gazipur, who then have free rein to take photos in and around their workplaces.
These women typically work on hundreds of thousands of pieces of clothing for 14 to 16 hours every day, with only a short lunch break and no opportunity to chat during work hours, Sunnie Chiu, Lensational's program manager, told The WorldPost. They often feel lonely and alienated, she said.
Yet despite those long hours at work, Lensational discovered a group of creative and hopeful women eager to tell their stories.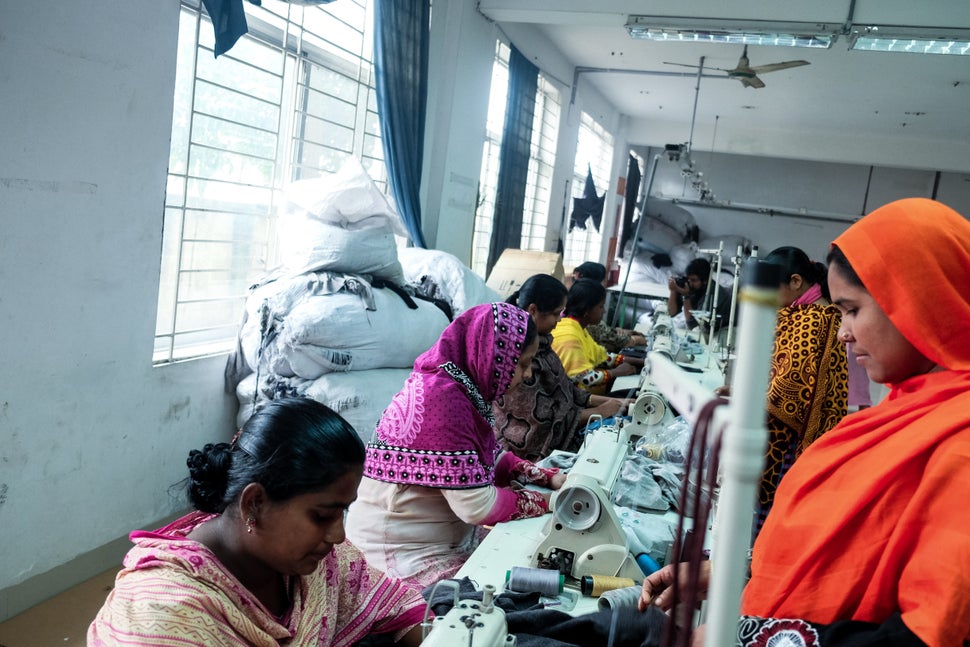 There are at least 3 million factory workers in Bangladesh, the majority of whom are women.
"What we wanted to do was to overcome the victimized image of these workers. We want to change the perception that they also have agency and their lives are not just churning out clothes that we wear," said Bonnie Chiu, Lensational's co-founder and CEO (no relation to the group's program manager, Sunnie Chiu). "It's not just being confined to a space. They also have their own stories as mothers, as daughters."
Many of the women are illiterate, she noted. "For them, photography is a way to overcome the language barriers so they can share these stories with the wider world. They don't need to know how to read or write, but they can still share [their stories], because photography itself is a universal language."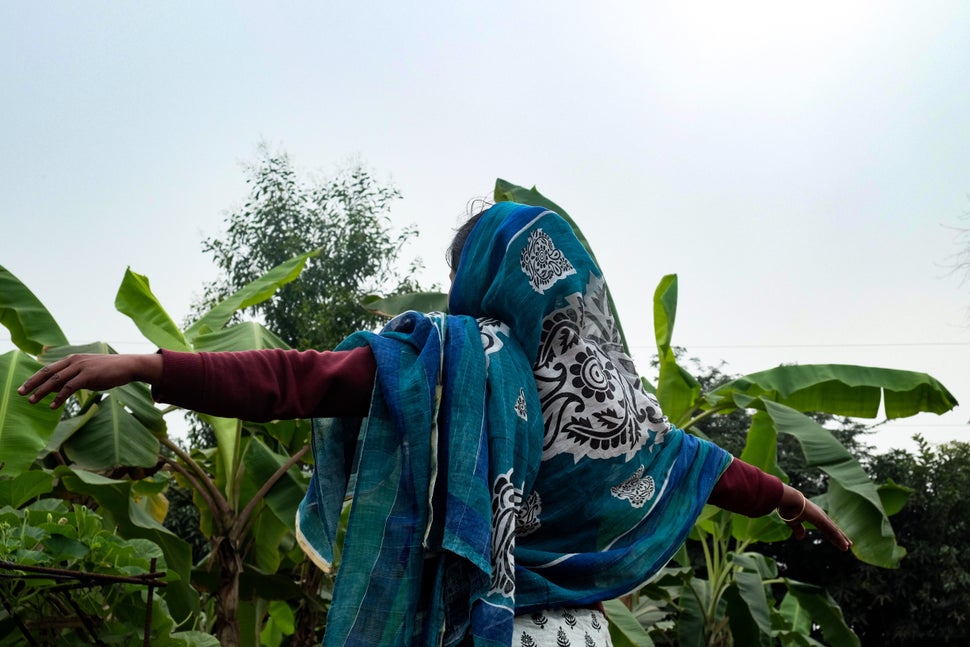 The workers at the Dhaka garment factory initially recoiled from the cameras, Sunnie Chiu said. They were afraid that they would break them and wouldn't be able to afford to pay them back.
But after receiving encouragement and guidance on how to take the photos, they gained confidence by leaps and bounds. One woman said she never imagined that she would learn how to operate something other than a sewing machine, Chiu recalled.
"It was really hard for us to take the cameras from them" at the end of the session, said Mahbub Rahman, Lensational's Bangladesh program manager. Lensational's team continues to give photographic guidance and support to the women via text and phone.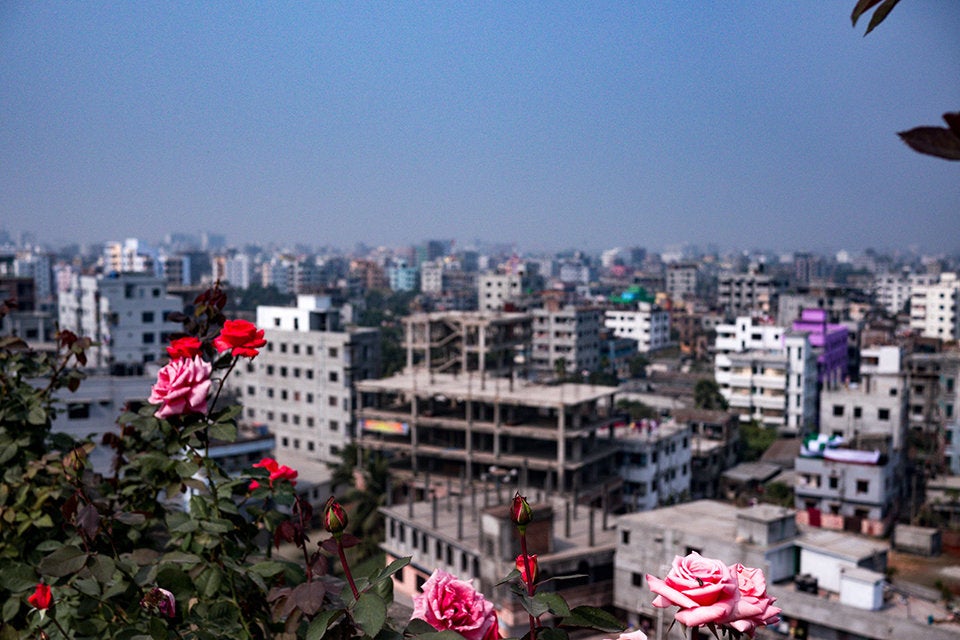 Lensational's volunteer-led workshops are possible thanks to donations and proceeds from the sale of the factory workers' photos. The nonprofit relies on individuals and corporations to donate secondhand digital cameras for the workers to use.
Although the women participating in Lensational's workshops do not receive individual photo credits -- Bonnie Chiu told The WorldPost that the participants have assigned the copyright to Lensational -- they receive half the profits from the sale of their photographs.
The nonprofit plans to hold more workshops in the future, but doesn't currently have enough cameras to scale its work, Chiu said.
Lensational also operates beyond Bangladesh. Since the nonprofit was founded on International Women's Day in 2013, it has worked with 300 marginalized women in nine countries, from street hawkers in Myanmar to foreign domestic helpers in Hong Kong.
See more of the garment factory workers' photos below.
Calling all HuffPost superfans!
Sign up for membership to become a founding member and help shape HuffPost's next chapter