 Officials in Bangladesh have set up a panel to raise the minimum wage for garment workers following a factory collapse that claimed over 1,000 lives.
The panel will be made up of factory workers, factory owners and government representatives, and it will issue recommendations on wages for factory workers within three months, according to the Associated Press. Textile Minister Abdul Latif Siddique told Agence France-Presse that "there is no doubt" that workers can expect a pay increase.
The collapse of Rana Plaza last month has brought new attention to the lives of garment workers in Bangladesh, who make a minimum wage of $38 a month and often face substandard workplace safety. Rana Plaza housed five garment factories.
According to Worker Rights Consortium Executive Director Scott Nova, who offered his calculations in The Atlantic, making factories safe in Bangladesh would cost around $3 billion -- which translates to consumers paying just 25 cents extra on goods made in the country.

Before You Go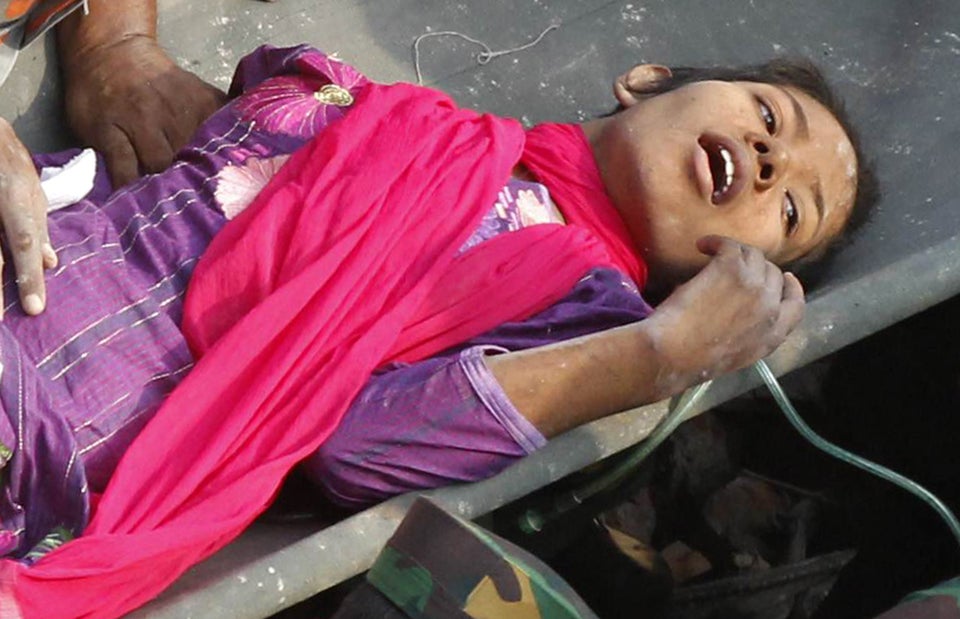 Photos Of Bangladesh Woman's Rescue
Popular in the Community