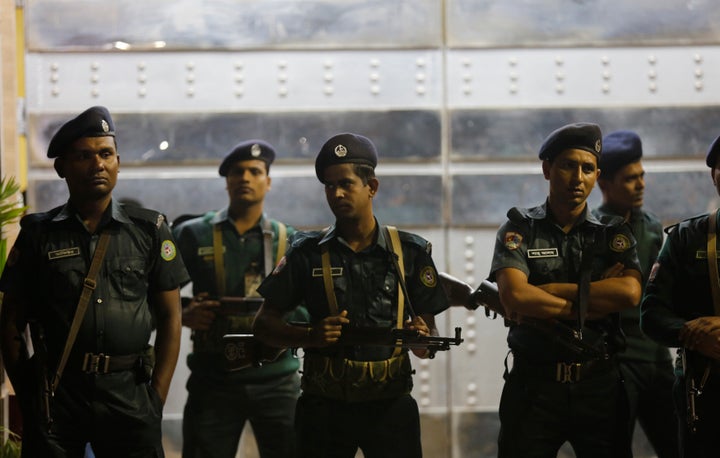 DHAKA, April 23 (Reuters) - A university professor was hacked to death on Saturday in northwestern Bangladesh, police said, with Islamic State claiming responsibility for the latest in a series of attacks on liberal activists.
Two assailants on a motorcycle attacked Rezaul Karim Siddiquee, 58, an English professor at Rajshahi University, slitting his throat and hacking him to death, Rajshahi city police chief Mohammad Shamsuddin told reporters, quoting witnesses.
He was found lying in a pool of blood near his home, where he was apparently waiting for a bus to the university campus about 200 kilometers (125 miles) northwest of Dhaka when he was attacked.
Islamic State claimed responsibility for the killing of the professor for "calling to atheism," the U.S.-based SITE monitoring service said quoting the militant group's Amaq Agency.
Police said the murder was similar to other recent attacks on secular bloggers by Islamist militants. But fellow university teachers said Siddiquee, while active in cultural events, never spoke or wrote anything about religion or Islam.
"Professor Rezaul was killed in a similar fashion as the killings of bloggers," Shamsuddin said, adding he was a peaceful person and had no enemies.
The Muslim-majority nation of 160 million has seen a surge in violent attacks over the past few months in which members of minority Muslim sects and other religious groups have also been targeted.
Five secular bloggers and a publisher have been hacked to death in Bangladesh since February last year.
A group affiliated with al Qaeda claimed responsibility for the killing of a liberal Bangladeshi blogger earlier this month, the SITE has said.
Bangladesh authorities said the homegrown militant group Ansarullah Bangla Team is behind the attacks on online critics of religious extremism.
The gruesome killing on Saturday triggered a protest by teachers and students of the Rajshahi University, blocking a major road and demanding immediate arrest of the killers. Three teachers at the university have been killed in recent years.
Islamic State has also claimed responsibility for the killings of two foreigners, and attacks on mosques and Christian priests in Bangladesh since September, but police said local militant group Jamaat-ul-Mujahideen was behind those attacks.
The government has denied that the Islamic State or al Qaeda groups have a presence in Bangladesh. At least five militants have been killed in shootouts since November as security forces have stepped up a crackdown on Islamist militants looking to establish a sharia-based Muslim state.
Related
Before You Go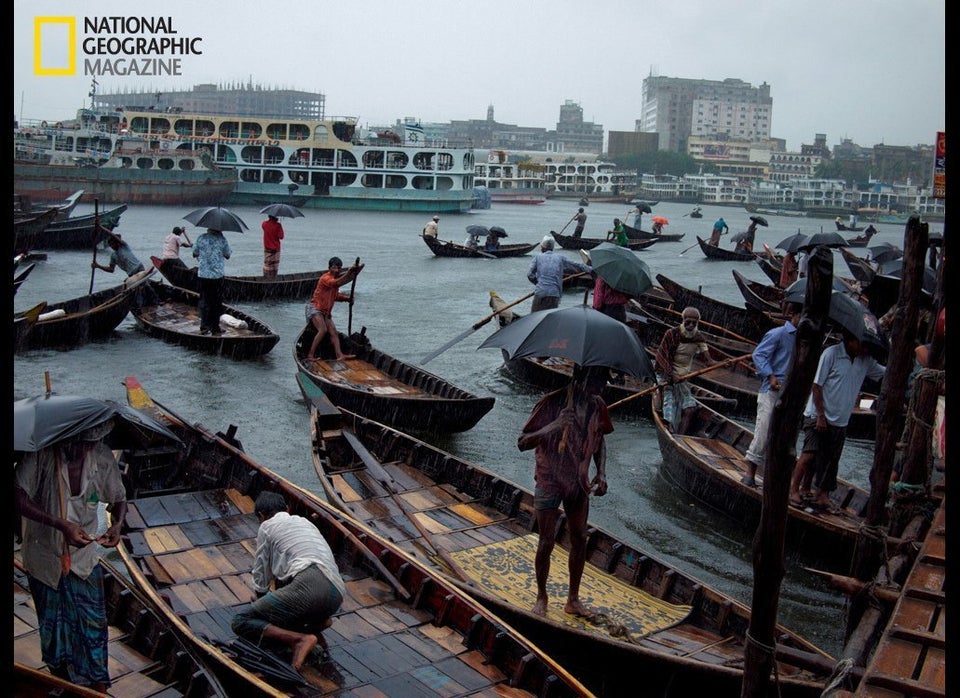 Bangladesh: National Geographic
Popular in the Community