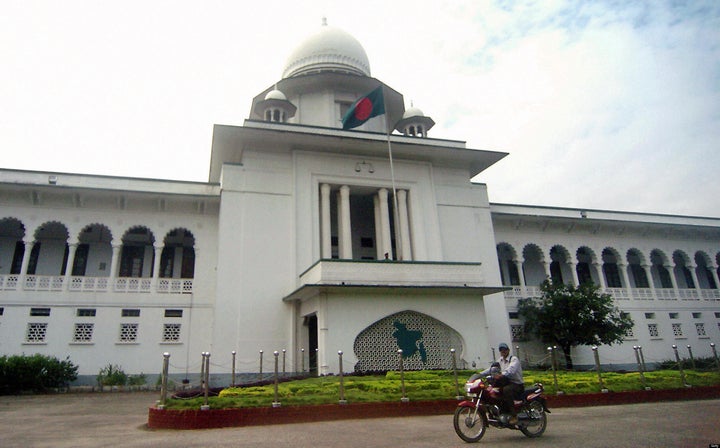 By Achal Narayanan
Religion News Service
CHENNAI, India (RNS) Bangladesh's highest court has banned punishments handed down by fatwa, or religious edict, after a series of cases of Muslim women who were beaten or caned for religious offenses.
The July 8 ruling by two judges of the court, including a Hindu, resulted from petitions filed by human rights groups and lawyers in the nation that is nearly 90 percent Muslim.
The petitioners said women were publicly whipped for "crimes" of adultery, having a child out of wedlock, or even talking to people of other faiths. In some cases, advocates said rape victims were reportedly flogged for being a "participant" in their assault.
Deputy Attorney General Akram Hossain Chowdhury told journalists in Dhaka that the ruling means "extrajudicial" punishments issued in the form of a fatwa are "illegal and without lawful authority."
The court's ruling also imposes jail terms for clerics or any members of village courts who order such punishment by invoking Islamic Shariah law.
Human rights lawyer Shadeen Malik hailed what he called a "landmark" ruling, saying it shows "clearly that nobody has the power to inflict physical and mental torture on any person in the name of religion."
Last April, the same court ruled that women employed in public institutions were not required to wear the veil or "hijab" against their will. Forcing a woman to do so was a "flagrant violation" of basic human rights, the court said.
Related
Popular in the Community