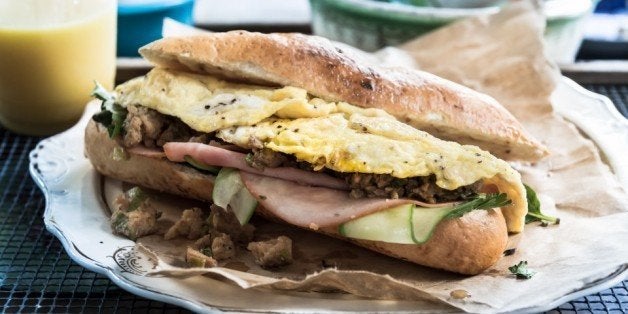 Yum! Brands just suffered a red scare.
Less than a week after launching Banh Shop, its foray into Vietnamese bánh mì sandwiches, the fast-food giant behind Taco Bell, KFC and Pizza Hut yanked the red star from its logo. Vietnamese Americans in Dallas, where Yum is testing consumers' appetites for the food, petitioned the company, complaining that the red star evoked painful memories of Vietnam's communist regime.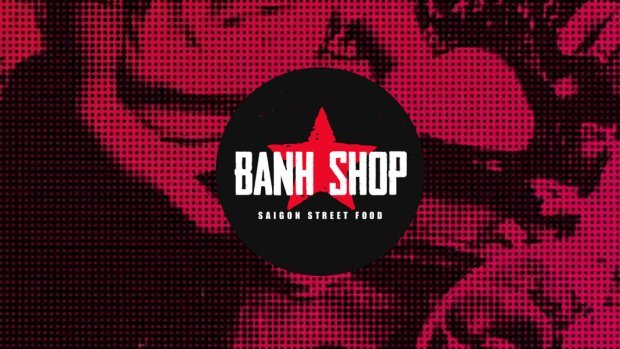 Banh Shop's old logo.
"Think about a German shop that sells bagels, and the logo has a swastika -- what would you think?" Thanh Cung, president of the Vietnamese-American Community of Greater Dallas who started a petition to remove the logo, told The Huffington Post on Friday. "That's exactly what Vietnamese people in the United States feel."
Cung, 63, fought against communist forces in the South Vietnamese army. When his side lost the war in 1975, he was thrown into a prison labor camp for two years, where he said he was starved, regularly tortured and beaten. In 1986, he immigrated to the United States.
Companies such as Texaco, Heineken and Macy's use red stars in their logos. But paired with the slogan "Saigon street food" -- once the capital of South Vietnam, Saigon was renamed Ho Chi Minh City after Northern communist forces invaded -- the image carries a different meaning for some.
In 1977, millions fled Vietnam as the communist government began cracking down on people perceived as a threat to its ideology. After Congress lessened the restrictions on immigration with the Refugee Act of 1980, a mass wave of Vietnamese people arrived in the U.S., settling mostly in California and Texas. More than 1.7 million Americans marked Vietnamese as their ethnicity on the 2010 census.
Yum reacted swiftly to the criticism, which mounted after the Dallas blog CultureMap first reported on the controversy. By Thursday afternoon, Jonathan Blum, a senior vice president at Yum, emailed Cung a personal apology, and promised to remove the star from all materials and signage by the end of the day. By Friday afternoon, the star was Photoshopped out of the company's logo on its website.
"It was never our intention to offend anyone, but we see we have made a mistake and in hindsight, we should have recognized this logo could be offensive," Blum wrote in the email, forwarded to HuffPost by a Yum! spokeswoman. "We will design a new logo, and would greatly appreciate your reviewing it, along with other aspects of this restaurant, before we make a final decision."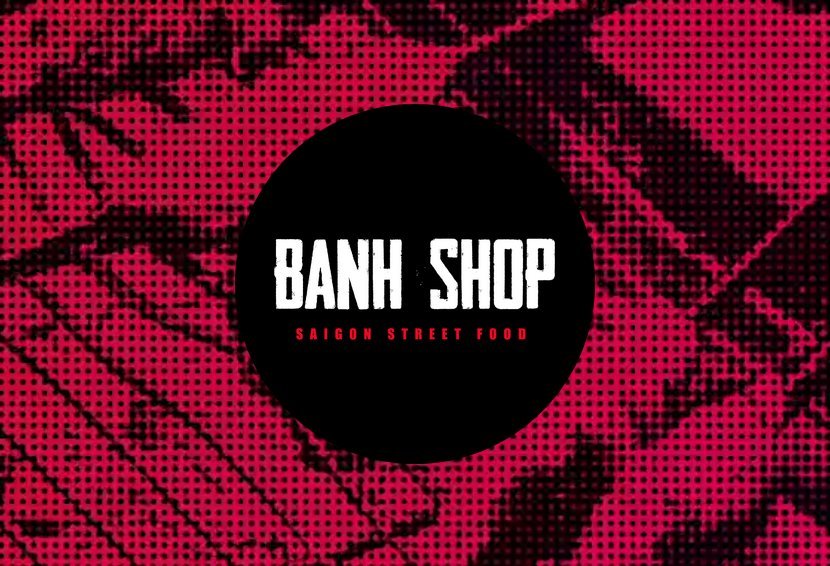 The logo on Banh Shop's website on Friday.
Cung said he agreed to advise the company when they send him a redesign.
Calls to Banh Shop's sole location -- Yum is slated to open a second one in Dallas Fort Worth International Airport later this month -- were met with a busy signal.
Banh Shop is Yum!'s latest attempt to compete with its rapidly-growing upstart rival Chipotle. Bánh mì, which simply means "bread" in Vietnamese, is made with baguettes stuffed with meat or tofu and vegetables. Banh Shop charges about $7 per sandwich.
Popular in the Community