Some people crave salty snacks, like chips, pretzels, and pumpkin seeds. Others crave desserts, like chocolate, candy, and cookies.
If you are anything like me, you NEED a [guilt free] dessert option that you can enjoy every day of the week. As you know, most desserts are filled with sugar, processed carbohydrates, and everything else that your body doesn't need. You could cave in and have a piece of cake or some cookies, but if you're trying to get in shape, these foods can quickly halt your progress.
But what if there was a way to satisfy your sweet tooth without feeling guilty?
Look no more, I have found a solution that might change your life!
Without further ado, here is my Peanut Butter Apple 'Pie' recipe!
Prep time is 1 minute and cook time is 2 minutes.
Can it get any simpler than that?
Ingredients: 1 Apple, Peanut Butter, Ground Cinnamon
Step 1: Cut apple into small pieces (not too small, not too big)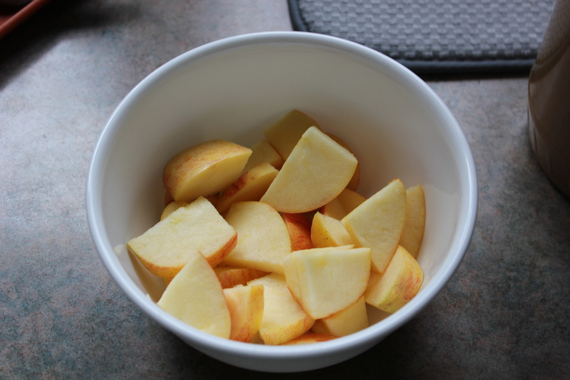 Step 2: Sprinkle cinnamon on apples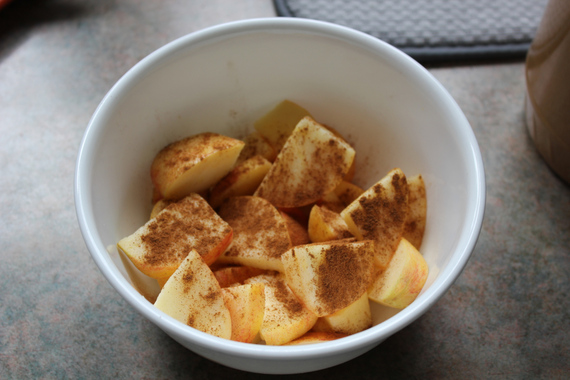 Step 3: Microwave for 2 minutes
Step 4: Take a heaping spoonful of peanut butter and mix with the warm apples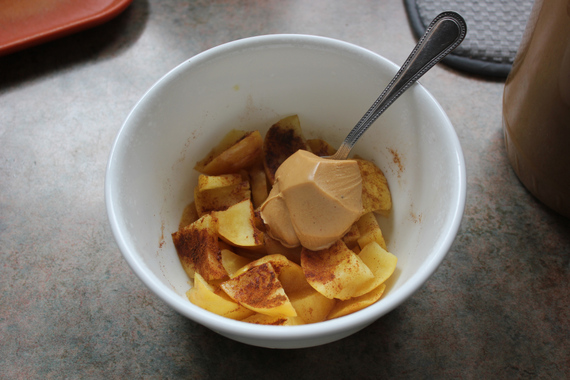 I started making this at home and at work and over time, this simple recipe became a hit.
I've heard nothing but good things and I urge you to try this right away and share your thoughts in the comments below!