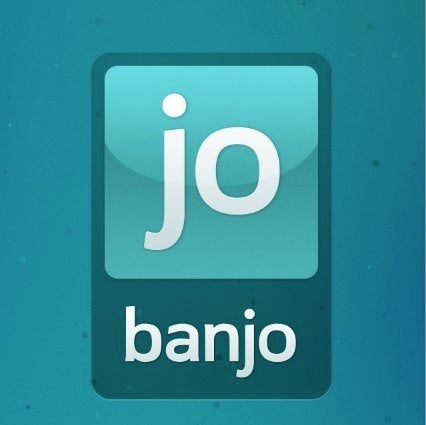 This post is part of a new series from HuffPostTech, Socialized, that will profile a different social startup--from apps to services to websites--every day. Want to be featured on the site? Email us about your startup, which should have a social media component and be less than two years old, at socialized@huffingtonpost.com.
You're on Facebook. You're on Twitter. You're on Foursquare. You're on a dozen apps that are supposed to help you keep track of your friends. But how do you keep track of the apps?
Banjo, a new app, lets you see everything people are doing on social networks in one simple place.
What it is: Banjo is an app that collects geolocal information from social networks all over the world and lets you see it, on a list or map. You can choose to view activities of just your friends, or of everyone.
"The idea for Banjo came from an experience I had in the Boston Logan airport," Damien Patton, CEO of Banjo, said. "I left Boston, got home, checked my social network, and found out a good friend of mine had been in the same airport, in the same terminal as myself and I was disappointed because we hadn't seen each other in years and I hadn't known know they were there. So I went home and said, 'I'm going to build something right now so I can never miss when my friends or family are nearby.'"
How it works: You don't need to sign into Banjo to use it, though it offers you the chance to connect with Facebook and Twitter. By taking publicly available information from a wide range of social networks, Banjo provides information about the area right around you, or a selected area millions of miles away.
"You don't have to go to multiple networks to check and see if there's something interesting happening around you," said Patton. "It's all about giving the user control over the information that's out there. Oftentimes, we miss so many things in life, but you don't know that you've missed it until it's too late-- it's a federation for everybody."
On Banjo, you can see the updates of anyone around you, or enter locations you're interested in and check out the buzz there. Users can also filter by their friends on Twitter and Facebook. Banjo lets users check in to Facebook, Foursquare and Gowalla or tweet from Twitter.
"The goal of mine is to try to get everybody included and make the world a smaller place," said Patton. "We can get that useful information that's relevant to us right away. It's putting the world in the palm of my hand and making it instantaneous."
Why you'd use it: At its most basic level, Banjo is a way to keep track of friends and family on the myriad social networks they populate. But when you go beyond the people you already know, Banjo becomes an interesting way to gather information about where you are or where you'd like to be. People could use the app to see where long lines at restaurants are, what bars are jumping, or be alerted to any new flurry of activity near them.
"We all have something we can learn from everybody else," said Patton. "I want this whole idea to go to the mainstream. Anytime of the day, because you don't have to check in or participate, you can just go anywhere you want in the entire world and put yourself in that place and it's [the service is] going to go out and find people nearest that location and bring it back to you."
Armchair traveling in a digital age may definitely appeal to people who'd like to see what's up in Prague, at the Great Pyramids, or on the beach in Bali. But ReadWriteWeb pointed to another compelling use of the app:
This last feature seems custom-built for journalists, we think. Imagine being able to provide the app with the name of a location where bombs have just been dropped, an earthquake has occurred, or a plane has just crashed.

For Patton, the name of the app says it all.
"This thing is so fast its like playing the banjo. It's fast and fun and that's exactly what social should be," he said. "There are always people gathered around the banjo player. With Banjo, there are always people gathered around and you're never alone."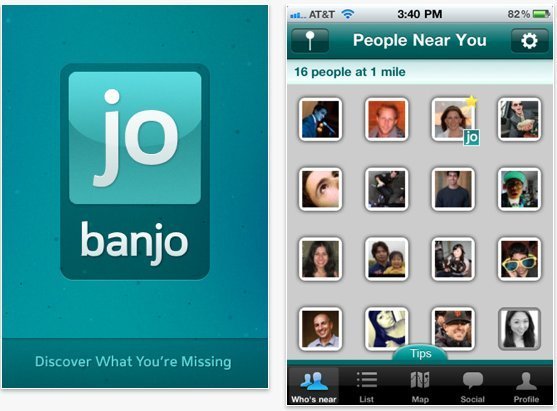 Check out an explainer video below:
Calling all HuffPost superfans!
Sign up for membership to become a founding member and help shape HuffPost's next chapter