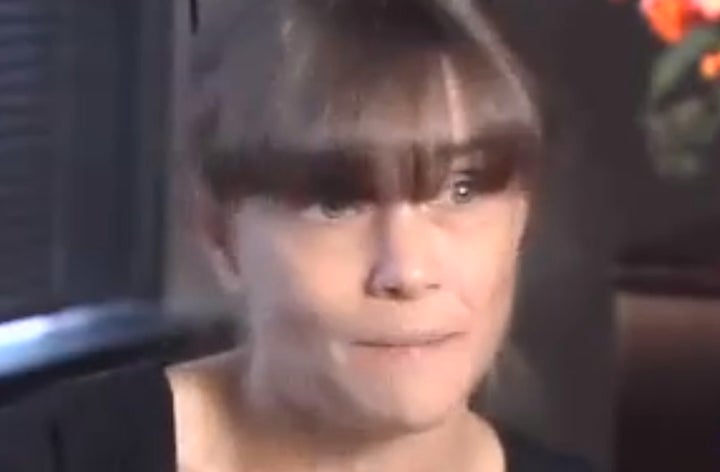 It usually happens when homeowners are at work or out of town.
In Clawson, Mich., Nancy Cox returned home to find her possessions in the front yard, smashed with a sledgehammer, and a chalk drawing of a clown face on her garage with the tagline, "another job well done."
For Kenneth and Margaret Karpa in Pittsburgh, china and photos of their daughter were damaged. Missing belongings included a coin collection and the family cat.
In Kansas City, Allen Danforth discovered his elderly parents' furnishings -- tables, chairs, family heirlooms -- gone.
These homeowners allege in separate lawsuits that a contractor hired by a major bank to preserve abandoned properties against damage, mistakenly entered their homes while they were still occupied. In most cases, it appears that the contractor, known as a property inspector or property preserver, broke in after ignoring obvious signs of occupation: lights turned on, grass mowed and homes fully furnished.
"They need to be completely damn sure that the property is vacant," said Richard Fersch, the sergeant in charge of foreclosures in the Allegheny County, Pa., Sheriff's Office.
Fersch fields about one complaint a week from homeowners who return home to discover new locks on their doors. "But for some reason when these contractors ride by residences and don't see anyone home, they just jump the gun and change the locks. They even lock pets inside."
A review of court records by The Huffington Post turned up more than 50 homeowner lawsuits against banks and the two largest property management contractors in the U.S., Safeguard Properties and Lender Processing Services, stemming from break-ins of occupied homes. The allegations follow five years of generally woeful management of the foreclosure industry by all involved, as the inspector general for the Federal Housing Finance Agency, which oversees Fannie Mae and Freddie Mac, is raising red flags about the lack of contractor oversight by the government-backed mortgage giants.
A June report by the inspector general cited deficiencies "in key [foreclosed home] contractor management controls" at Fannie and Freddie, which own or guarantee more than half of all home loans in the United States. Kristine Belisle, a spokeswoman for the inspector general, said she could not comment on whether the potential misconduct described in the report includes instances of wrongful contractor break-ins.
Diane Fusco, a Safeguard spokeswoman, said her company does "everything we can do to minimize" break-ins of occupied homes and that these incidents are "uncommon."
It isn't clear how often contractors are breaking into lived-in homes, but consumer lawyers say these legal complaints represent just a small sample of what is happening in communities across the country, as overzealous contractors whose earnings are pegged to the amount of work they do on a home are entering occupied houses, slapping new locks on doors and sometimes walking away with family possessions.
"If you are 45 days late on your mortgage payments, the bank can send out thugs to do a property inspection and break into your home," said Matthew Weidner, a Sarasota, Fla., lawyer representing homeowners in several similar cases. "People need to understand how dangerous this is. Someone is going to get [accidentally] shot."
Many of the problems with property inspections appear to stem from a lack of oversight and accountability. There are typically four layers of control between companies that own the loans, and the local contractors who actually do the work. Homeowners in recent years have complained that banks wrongfully charged them for unnecessary inspections, including one example from New Orleans where a bank billed a homeowner for an inspection supposedly conducted while her parish was under a mandatory evacuation order.
Homeowners in neighborhoods stricken by foreclosures have also complained that banks aren't maintaining abandoned homes, especially those in largely abandoned neighborhoods.
Typically, a bank that services or collects the payments on a home loan will send an electronic notice to an independent contractor when a borrower is in default. The contracting company, in turn, will ask a local subcontractor in its network to conduct a "drive-by inspection." Abandoned homes are then supposed to be secured against the elements, vandalism or other types of damage.
Most of the lawsuits reviewed by HuffPost involve Safeguard, a Cleveland-based company that inspects 1.5 million homes each month. JPMorgan Chase, which did not respond to a request for comment, was the bank most often named in the lawsuits.
A memo written in 2011 by Robert Klein, the chairman of Safeguard, instructs inspectors and contractors to "use common sense" when determining occupancy status. "Look for uncollected mail, overgrown vegetation, or other signs of neglect that suggest no one has recently been to the property. Next, check the status of utilities to see whether power, gas and water are active. Finally, speak with neighbors and ask whether they can confirm the occupancy or vacancy of the property."
Klein's memo also says that the company was recently notified of several complaints having to do with securing occupied properties. Such errors, he wrote, can lead to lawsuits that "may require costly settlements, for the simple fact that unauthorized entry into an occupied property makes Safeguard's position difficult to defend."
Fusco said her company provides a vital community service "protecting neighborhoods." She declined to comment on pending litigation, but said mistakes do occasionally happen. "It is not a perfect science," she said.
The decision about whether to enter a private home is up to a local contractor. That disturbs Pamela Campbell, a circuit court judge for Pinellas and Pasco counties in Florida. Campbell said banks should have to obtain a court order before one of their contractors can enter a home.
"There should be due process," Campbell said. "When people borrow money to buy a house, they don't anticipate that someone may one day drive by their home and make a determination on their own about whether it is vacant or not, and then possibly change their locks and go through their stuff. That is a scary proposition to me."
Many homeowner lawsuits include allegations that in addition to "securing" their home, which means replacing locks and sometimes "winterizing" it against the elements, contractors also stole their belongings.
While Celeste Butler's father was dying in the hospital, contractors working for Safeguard "looted and ransacked the house stealing numerous family possessions and heirlooms," a lawsuit filed by Butler in King County Superior Court in Seattle claims.
Chris Davis, a Seattle attorney representing Butler, said that his client's father should never have been considered in default on the loan in the first place -- that there was a mix-up with the automatic withdrawal set up to pay the mortgage to JPMorgan Chase every month.
Allen Danforth and his Kansas City family were even more shocked to discover that Safeguard, hired by JPMorgan Chase, removed their possessions, according to their lawyer, Tony Stein. That's because they had just recently purchased the home at a short sale -- and they didn't even have a mortgage with the bank.
Christopher Steeves and his wife returned to the Punta Gorda, Fla., house they were renting while visiting from Canada to discover a laptop computer, iPod and six bottles of wine missing, according to a lawsuit filed in Florida circuit court by the homeowner, who claims she had to reimburse half of the rental cost. A police report said the contractor, who worked for First Property Preservation, a Sarasota company, denied taking the belongings and also denied opening the refrigerator and taking a beer, which was found open on the counter with his fingerprints on the can.
Consumer lawyers said that even if a contractor doesn't remove anything, breaking into a private home is enough to terrify and intimidate homeowners already worn down from battling their bank over a looming foreclosure.
Nancy Jacobini was in her Orlando home on a cloudy afternoon in September 2010 when she heard someone rattling the handle of her front door. "I heard aggressiveness at the door. I heard the chain being chopped off," she recalled. "I grabbed my cell phone and went into the bathroom, and called 911."
She didn't come out until three sheriff's deputies standing in her living room told her it was safe, she said. Jacobini moved the biggest piece of furniture in her living room, a 7-foot console and coat rack, in front of the door for extra security.
In April 2011, it happened again. "I hear someone wrestling with the door," Jacobini said. "All of a sudden there is a boom and it opens. I scream. I see the console moving. A big guy with dark hair pushes into the room."
At that point, Jacobini was making payments on a trial loan modification to JPMorgan Chase, and had filed a lawsuit against the bank in Orlando federal district court based on the earlier break-in. She didn't realize, she said, that the lock the first worker put on her door could be opened by other preservation workers working for the same company, a fact pointed out to her when she struck up a conversation with a contractor working next door.
Jacobini was shocked, she said, when the worker strolled over to her house and was able to open the lock on her front door with his key.
"You need to get a new lock," he said.
Correction: An earlier front-page headline on this story said that regulators were pursuing a criminal investigation of the major mortgage players. Regulators are raising red flags about these practices but have not yet taken formal action.
Related
Before You Go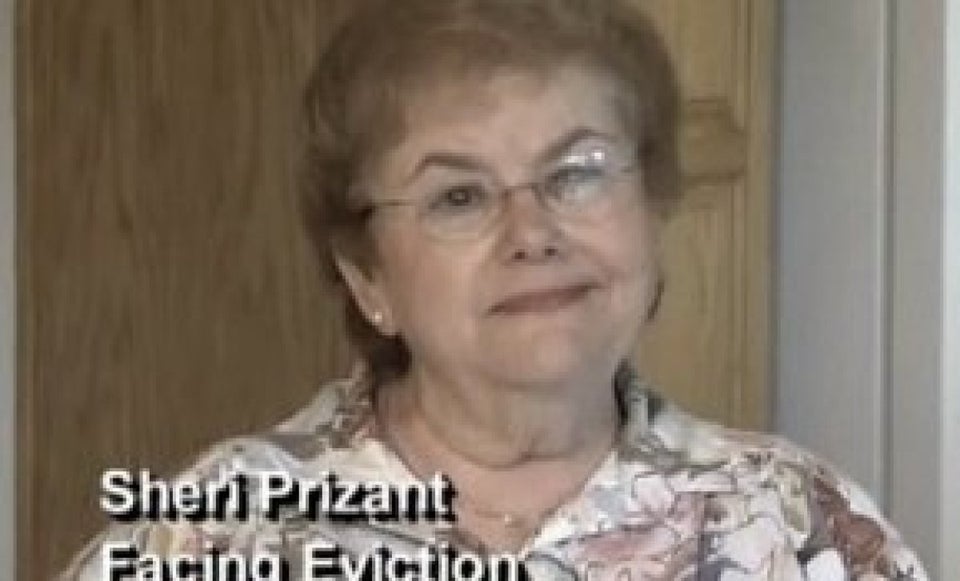 America's Worst Foreclosure Fails
Popular in the Community