 The housing market is clearly improving. According to the National Association of Realtors, existing home sales have risen and distressed mortgages account for a smaller part of those sales. Close to a million home loans in the United States were in some stage of the foreclosure process in early 2011. More than half a decade after the start of the housing crisis, that number has started to decline, but there were still nearly 750,000 homes in the foreclosure process as of last month.
A small number of banks serviced or acted as trustee in the vast majority of the mortgages in foreclosure — and it is the same banks that now find themselves having to deal with those mortgages and deflated property values. As of February, Bank of America was servicing more than 95,000 loans in foreclosure, followed by Wells Fargo, which was servicing 85,000 loans. Based on RealtyTrac's February 2013 data, 24/7 Wall St. reviewed the 10 banks foreclosing the most homes.
The banks foreclosing on the most homes may not directly own the bulk of the mortgages. Rather, they often service them for other entities, which means collecting payments from homeowners and foreclosing on those properties when they become delinquent. In other cases banks act as a trustee, representing a pool of mortgage loans held in a trust.
As of 2012, according to Mortgage Daily, the banks foreclosing on the most mortgages — Bank of America, Wells Fargo and Chase — were the three biggest servicers of all mortgages.
According to RealtyTrac's Vice President Daren Blomquist, the majority of loans originated prior to the recession. The banks that actually own the loans, Blomquist explained, are now stuck with these mortgages in foreclosure. Bank of America in particular is struggling to unload the assets it absorbed through its acquisition of Countrywide Financial.
Despite not being directly on the hook for the majority of the losses incurred when a home enters foreclosure, these servicing banks still stand to lose money, both from the lost fees they would have collected with each mortgage payment and the costs they have to incur to deal with the foreclosure. "All things being equal" Blomquist explained "they would prefer to have that as a performing mortgage, rather than as a non-performing mortgage, because they're actually generating income as opposed to not."
According to Sam Garcia, founder and publisher of Mortgage Daily, many of these banks have had to contract companies that specialize as servicers for distressed mortgages to work with borrowers that are delinquent or going through the foreclosure process. "It doesn't really cost anything to service a loan that's being paid on time," Garcia said. However, "Once you have to start talking to the customer, that loan becomes unprofitable."
To determine the 10 banks foreclosing the most home loans, 24/7 Wall St reviewed data provided by RealtyTrac, an online real estate marketplace and data source on distressed homes properties. All data are as of February 2013 and reflect the amount and value of both homes and mortgages serviced or held in trust by the nation's major banks. At RealtyTrac's suggestion, because Bank of America acquired Countrywide's assets and liabilities in 2008, we treated loans in foreclosure that were serviced or held in trust by Countrywide as part of Bank of America's portfolio. RealtyTrac also tracks the percentage of foreclosed properties it considers to be "seriously underwater" — defined as having a loan-to-value ratio of at least 125%. Additional data on the total amount of mortgage loans originated in 2012 and the size of the mortgage portfolio serviced or held in trust by banks as of December 31, 2012, come from Mortgage Daily.
Related
Before You Go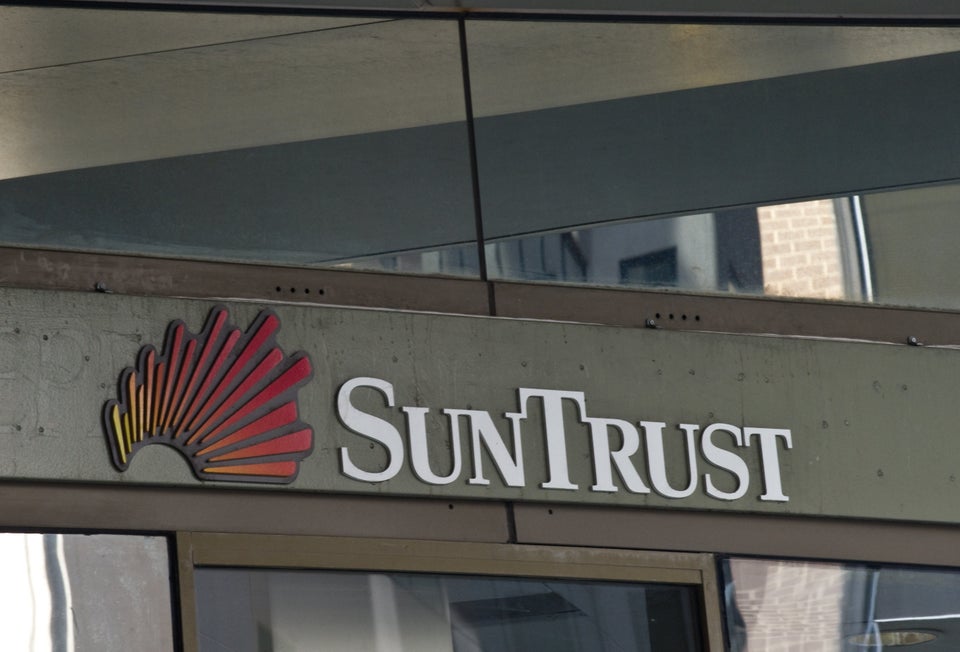 10 Banks Foreclosing on the Most Homes
Popular in the Community