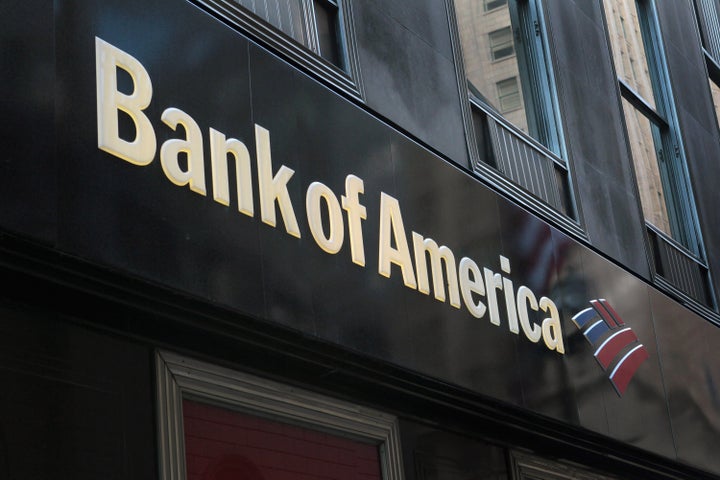 Bank of America Corp is lagging behind its major U.S. competitors in complying with new capital rules, leading the bank to consider even more asset sales, sources said.
The bank's management is focused on not being an outlier compared to its peers and believes it has "viable alternatives" to increase its capital levels, a person familiar with the situation told Reuters. But after about $50 billion of asset sales since January 2010, the bank doesn't have many big-ticket items left, without cutting deeper into its franchise.
Banks have until 2019 to fully meet international capital rules, with requirements stepping up between now and then. But most of the biggest U.S. banks expect to meet the 2019 rules much sooner.
JPMorgan Chase & Co CEO Jamie Dimon has said his bank could meet 2019 requirements by the end of next year. Citigroup Inc CEO Vikram Pandit has signaled his bank is heading toward that mark, and Wells Fargo & Co CEO John Stumpf has said his bank is "probably closer than any of the big banks to whatever that number needs to be."
Bank of America Chief Executive Officer Brian Moynihan, meanwhile, has only said his bank will exceed the 2012 rules when they come into effect and meet the new standards within regulatory guidelines.
"They're pulling all the triggers they can, but it takes time to work through," Marty Mosby, an analyst with Guggenheim Partners, said of Bank of America.
Mosby estimates Bank of America might need up to $45 billion in capital to meet the 2019 rules, which could take the bank four years to accrue through earnings.
In a report this week, analysts at research firm CreditSights also highlighted Bank of America as not likely meeting 2019 standards by the end of 2012. Regulators are still working to finalize the rules and how they will be implemented.
While Bank of America has sold off many of its most obvious assets, including most of its stake in China Construction Bank Corp, <0939.HK> <601939.SS> the bank still has options left, sources familiar with the situation said.
In recent years, there has been speculation the bank could look to sell its Indian outsourcing unit, which handles an array of back-office processing tasks. In 2009, the bank formed a payments processing joint venture with First Data Corp, but still holds an ownership stake in the operation. The bank has also been selling off real estate and private-equity investments.
In the meantime, Moynihan will be under pressure to show his strategy of building capital gradually will be enough to turn around the company. While the bank, like other financial firms, has suffered from a sluggish economy and concerns about the European debt crisis, it has also incurred self-inflicted wounds, including a now-canceled plan to charge customers a $5 per-month debit card fee.
Analysts suspect it could take some time for Bank of America to receive regulatory approval to boost its dividends, or even buy back a significant number of shares.
Bank of America's stock had fallen 59 percent so far this year as of Thursday and closed below $5 per share on Monday for the first time since March 2009. In comparison, the KBW Bank Index is down 24 percent this year. On Thursday, the bank's shares climbed 4.6 percent to $5.47.
Some analysts say the bank's board should be considering more dramatic steps, from shaking up management to breaking up the company.
"You have had nothing but bad news come out of the company for two years," said Charles Elson, director of the Weinberg Center for Corporate Governance at the University of Delaware. "At some point, the directors on the board have to say, 'Is it systemic or the result of management?'"
The bank's chairman, former DuPont Co CEO Chad Holliday, has said privately that Moynihan has made mistakes, but that the board remains supportive of him, another person familiar with the situation said.
In a CNBC interview this month, Holliday told an interviewer that "of course" Moynihan's job was safe. He wouldn't comment on the possibility of spinning off the bank's Merrill Lynch businesses, but he said the business models "fit well together."
Many of the Charlotte, North Carolina-based bank's problems stem from the 2008 purchase of Countrywide Financial under Moynihan's predecessor, Ken Lewis. Bank of America paid $2.5 billion for the mortgage lender in 2008, but has since suffered more than $30 billion in losses from bad loans, mortgage-backed securities claims and lawsuits linked to the company.
On Wednesday, Bank of America agreed to pay a record $335 million to settle civil charges that Countrywide discriminated against minority homebuyers. The pact covered conduct between 2004 and 2008, before the acquisition by Bank of America, and involved a range of alleged wrongdoing, including charging African-Americans and Hispanics higher interest rates and fees than non-minorities.
In March, the Federal Reserve denied the bank's request to increase its quarterly dividend from a penny per share, while allowing other banks to hike their payouts and buy back stock. Starting in January, the Federal Reserve will begin subjecting large banks to another round of stress tests that will determine whether they can return more capital to shareholders.
Moynihan has long insisted Bank of America doesn't need to issue new stock to raise capital, a move that would dilute the holdings of current shareholders. But in August he agreed to accept a $5 billion investment from Warren Buffett's Berkshire Hathaway Inc, which included the right to buy 700 million shares of common stock in the future. The bank has also issued 400 million in common shares as part of a stock swap that boosted capital.
At an investor conference in December, Moynihan said the bank's capital levels are currently at an all-time high and that asset sales and other actions in the fourth quarter of this year will further boost those measures. The company will continue to "drive high-quality capital growth" and to "shed non-core assets," he said.
The bank declined to comment on possible asset sales.
In the meantime, investors will have to decide whether Bank of America shares are poised for a rebound or will fall further.
"Why do I own this thing? Because it has amazing upside," sand Anton V. Schutz, president and chief investment officer at Mendon Capital Advisors Corp, whose Burnham Financial Industries Fund had 6.4 percent invested in Bank of America stock as of October 31. "I don't think they need to raise capital. I think they have well north of $2 a share earnings power."
But not everyone is so bullish. "I don't believe they are fixable at this point without recapitalization," said Bill Frey, head of investment and brokerage firm Greenwich Financial Services LLC in Greenwich, Connecticut.
(Reporting By Rick Rothacker; Additional reporting by Jessica Toonkel, editing by Dave Zimmerman)
Calling all HuffPost superfans!
Sign up for membership to become a founding member and help shape HuffPost's next chapter
BEFORE YOU GO