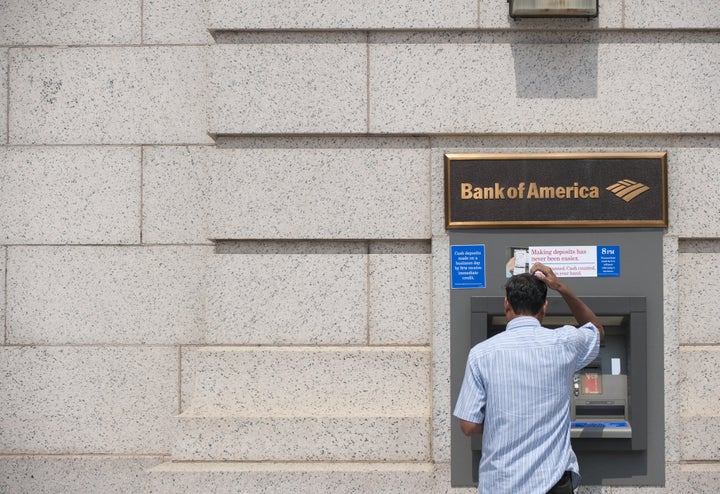 WASHINGTON -- Molly Katchpole had enough. A recent college graduate living in the nation's capital, she decided she couldn't afford Bank of America's new monthly fee on her checking account, so she decided to act on what she considered a grave injustice.
"I was really angry because I am 22, I just graduated from college, I am working two part time jobs, pretty much living paycheck to paycheck and was just frustrated," she told HuffPost in an interview Wednesday.
"They want to charge $5 a month to use something that I have been using for a long time. A new charge that I have been using for free for so long."
Katchpole plans to present the petition to Bank of America at its branch at 18th and K streets NW on Thursday afternoon.
Katchpole also stressed that this campaign is not just about her, but about people less fortunate than she is.
"My story doesn't sound so bad but I think about the thousands of other people out there," she said. "They might not have the economic or financial knowledge to go about switching banks."
Despite the petition being only less than a week old, as of 9 a.m. Thursday, Katchpole has already collected more than 137,000 signatures.
When asked what she plans to do after presenting the petition, Katchpole admitted she isn't sure yet, but will "probably close my account and look to join a credit union."
Katchpole said she was inspired by the protests going on across the country over the last few weeks.
"This is another example of people coming together to make change," she said. "I'm excited to be apart of it."
WATCH: Bank of America Debit Fee Angers Some Customers:
Calling all HuffPost superfans!
Sign up for membership to become a founding member and help shape HuffPost's next chapter