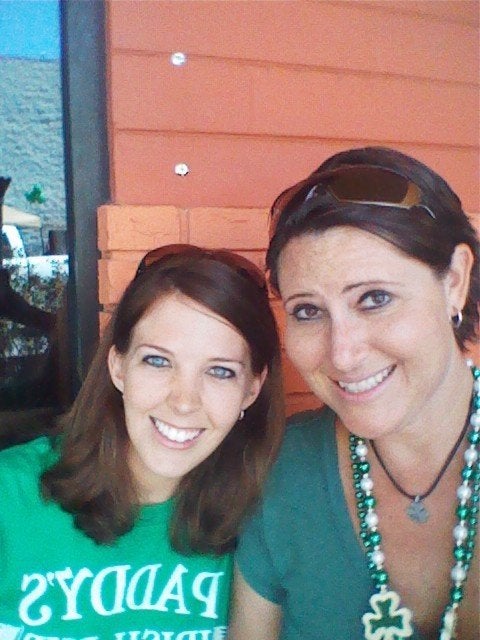 In the early spring of 2012, Patty Snyder and her partner Shelley (who asked to use only her first name) went house hunting in South Daytona, Fla. They found their dream location: A four-bedroom home with a new roof, a back porch and a fenced-in yard where they could help take care of their nieces and nephews. Better yet was the price: It was only $96,000.
To buy the house, Snyder applied for the $87,000 loan with Bank of America and used Shelley's mother -- whom she calls her mother-in-law -- as a co-signer. For most loans, mortgage co-signers do not need to be related to the buyer, leading the couple to believe there would be no problem in getting approved. Shelley was not on the loan as she was unemployed at the time.
But the day before the couple was scheduled to close, the bank denied the loan, saying the relationship between Snyder and Shelley's mother was not approved, according to Snyder. "I was furious," Snyder told The Huffington Post in a phone call. "All along, [the loan officer] told us there were no issues to the loan ... they told us to schedule the closing."
Snyder and Shelley felt the case was clear discrimination by Bank of America because they are a same-sex couple, and they sent their case to the U.S. Department of Housing and Urban Development. The government's housing watchdog agency took up their case as evidence of a violation of new anti-discrimination laws, and -- unbeknownst to the couple -- came to its first enforcement decision against Bank of America. Under a new rule enacted by HUD last year, lenders cannot use sexual orientation as criteria for loan eligibility.
As part of the agreement, Bank of America paid $7,500 to the government housing agency for the claim, but it was not required to make an admission of liability or fault. The bank also agreed to correct practices of alleged discrimination.
When contacted by HuffPost for this story, the couple expressed complete surprise and shock that HUD had come to a settlement on behalf of their claim, only finding out the news when the government agency issued a press release last week. "What about us? This happened to us, and we are the ones with the emotions and the losses," Snyder said.
In a statement to HuffPost, HUD said it had contacted the couple's counsel regarding the settlement, and that couple declined to participate.
In an emailed statement to HuffPost, a Bank of America spokesman said the claim was the result of a "miscommunication of the bank's requirements and policies during the processing of a loan application."
After HUD became involved with the claim, the bank offered a loan to the couple, but by that time they had lost the contract on the original house they had hoped to purchase.
Even though this first settlement under the new rule may appear to be lightest of wrist slaps against Bank of America, it signals new intent by the housing agency to enforce rules that prevent lending discrimination. "Members of the housing industry should take note of this settlement," John Trasviña, HUD's assistant secretary for fair housing and equal opportunity, said in a statement.
Unfortunately, Patty and Shelley won't see a dime of that settlement, as the $7,500 was designated as an administrative payment by the bank to the government agency. "We are still very upset about it," Shelley said. "We were disrespected and treated as less than."
This story has been updated to include a comment from HUD.
Clarification: The figures for the couple's home and loan value have been revised, after they followed up with HuffPost to provide different numbers than they originally provided.
Have you been financially discriminated against because of your sexual orientation or gender identity? We want to hear about it. Please leave a comment or email money@huffingtonpost.com.
Calling all HuffPost superfans!
Sign up for membership to become a founding member and help shape HuffPost's next chapter
BEFORE YOU GO
PHOTO GALLERY
11 Professions Less Trusted Than Bankers