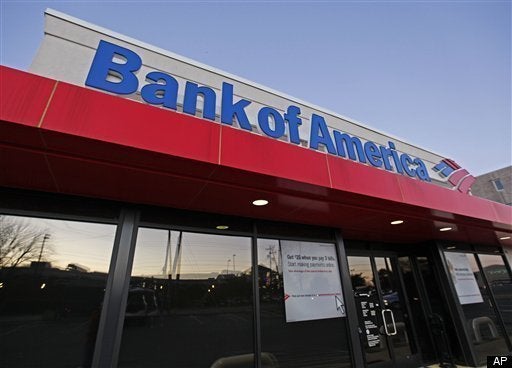 Bank of America on Wednesday announced details of a plan to partially forgive debts of homeowners who owe more than their homes are worth -- and a bank executive expressed disappointment in the company's efforts to put customers in mortgage modifications via the government's Home Affordable Modification Program.
"We certainly know that as we rolled out the modification process we have not handled our customers to the standards Bank of America is accustomed to," said Jack Schakett, a Bank of America credit loss mitigation executive during a conference call. A reporter had asked about homeowners' tales of lost paperwork and frustration when applying for loan modifications.
Bank of America has put 11 percent of HAMP-eligible borrowers delinquent for 60 days or longer into "permanent" five-year modifications -- the lowest rate of the four biggest banks participating in the program. (JPMorgan Chase has granted permanent mods to 16 percent of eligible 60-day delinquent borrowers. Citibank: 18 percent. Wells Fargo: 20 percent.)
Schakett said the bank has been staffing up and currently employs 16,000 people in the distressed home ownership area. Bank of America put more HAMP homeowners into permanent mods in April than in any previous month.
"We continue to train and retrain to try to improve our process and we've done a lot of things to try to make sure we don't lose documents anymore," he said. "We do think the experience is getting better and better, but again, it's still not the level we would hope it to be because we still have more customer complaints than we believe are acceptable."
As part of its anti-foreclosure efforts, Bank of America announced Wednesday it would forbear and ultimately forgive principal for deeply underwater borrowers whose home values have plunged below the amount they owe the bank. Such homeowners are among the most likely to strategically default -- stiff the bank and stop paying the mortgage, even if they can afford it.
HAMP's goal is to mitigate the foreclosure crisis by reducing eligible borrowers' monthly payments to 31 percent of their monthly income, usually through cutting the interest rate and extending the term of the loan, and only in rare cases by reducing principal. Bank of America's National Homeownership Retention Program will help get HAMP-eligible homeowners to 31 percent by first forbearing principal and ultimately forgiving it if homeowners remain in good standing on their payments.
Schakett used an example of a homeowner who owed $250,000 on a home worth $200,000. The bank would take $50,000 off the mortgage and put it in an interest-free forbearance account. If the homeowner keeps up with his payments on the $200,000, the bank will forgive 20 percent of the forbearance account for each of the next three years, and for an additional two years if the homeowner remains underwater.
Bank of America said it has 43,000 customers in HAMP trial plans who are eligible for principal cuts. Schakett said the Treasury Department would announce a three-year principal forgiveness program under HAMP later on Wednesday. Bank of America customers would be evaluated for one program or the other on a customer-by-customer basis. "We worked with Treasury to try to come up with a situation that's best for our customers and also meets our investor needs."
Calling all HuffPost superfans!
Sign up for membership to become a founding member and help shape HuffPost's next chapter