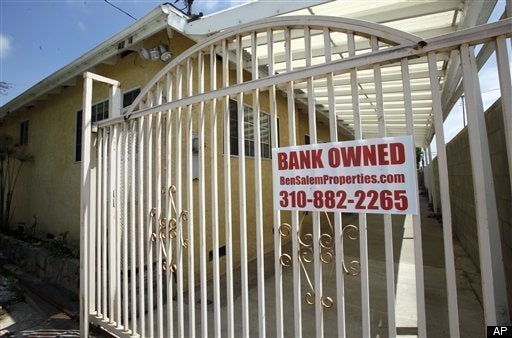 WASHINGTON (AP, ALAN ZIBEL) -- A Bank of America official acknowledges in a legal proceeding that she signed up to 8,000 foreclosure documents a month and typically didn't read them.
The executive's admission adds the nation's largest bank to a growing list of mortgage companies whose employees signed documents in foreclosure cases without verifying the information in them.
Two other companies, Ally Financial Inc.'s GMAC Mortgage unit and JPMorgan Chase, have halted tens of thousands of foreclosure cases after similar problems became public.
The Bank of America executive said in a February deposition in a Massachusetts bankruptcy case that she signed 7,000 to 8,000 foreclosure documents a month.
"I typically don't read them because of the volume that we sign," the executive said.
The disclosure comes two days after JPMorgan said it would temporarily stop foreclosing on more than 50,000 homes so it can review documents that might contain errors. Last week, GMAC halted certain evictions and sales of foreclosed homes in 23 states to review those cases after finding procedural errors in some foreclosure affidavits.
After GMAC's announcement, state attorneys general in California and Connecticut told the company to stop foreclosures until it proves it's complying with their state laws. The Ohio attorney general this week asked judges to review GMAC foreclosure cases.
And in Florida, the state attorney general is investigating four law firms, two with ties to GMAC, for allegedly providing fraudulent documents in foreclosure cases.
In some states, lenders can foreclose quickly on delinquent mortgage borrowers. But 23 states use a lengthy court process for foreclosures. They require documents to verify information on the mortgage, including who owns it. Florida, New York, New Jersey and Illinois are the biggest states with this process.
Related
Popular in the Community