 Such devotion is part of a hard-charging, competitive culture that some blamed for the death of 21-year-old intern, Moritz Erhardt. Since he was found dead by flatmates in his London apartment, talk spiraled online suggesting long hours were at least partly to blame. On Friday, John McIvor, the London spokesman for Bank of America, told The Huffington Post the bank will convene a formal working group to look into Erhardt's death, as well as to consider how to improve the work-life balance of the institution's junior staffers.
McIvor said the action was not an acknowledgement by the bank that overwork had contributed to Erhardt's death, as has been intimated by many commenters since the incident became known last week. Rather, McIvor said, "it's an acknowledgement that there's always things that we can learn."
Several former investment banking interns gave HuffPost a glimpse into the banking's hard-charging work environment.
"I know five of my fellow interns who pulled all-nighters over the past eight weeks," a London investment banking intern at JPMorgan, who asked her name not be used, told The Huffington Post. "Someone stayed at the office to continue work until after 10 p.m. on the following day, bringing the total hours worked in one go up to around 40."
Similarly, Matthew Kilroy, an intern at a different investment bank who asked that his employer's name be withheld, described the toll his daily 12 to 13 hours on the job take on his personal life: "I don't have time to do much else after work, and when I have a little rest over the weekend, I can feel my heart pumping faster than usual. A standard 6-hour sleep is considered decent around here."
Although Bank of America has so far declined to comment on Earhardt's work routine prior to his death, several people who knew him say he was a hard worker who would have undoubtedly put in long hours if he was asked to.
One of Earhardt's classmates, who asked to remain anonymous, said Erhardt was a standout student in the highly competitive German business college he attended, WHU. Students at that university are ranked on a list prior to being allowed to apply for short internships during a "Spring Weeks" period each year, the classmate explained, with top-ranked students able to snag the most coveted spots. Erhardt was so highly-ranked, he was able to secure two jobs, his classmate said.
According to the classmate, Erhardt unwaveringly wanted to be an investment banker.
"At the beginning of our studies, investment banking is very popular [...] it's all bottles and models" the classmate told HuffPost in a Skype call from Germany. "The further along the studies get, the less people want to be investment bankers, as they hear about how much you make and how much you work."
"He knew what he wanted," the classmate told HuffPost.
A few postings by Erhardt on his Facebook account provided to The Huffington Post suggest he seemed to be enjoying the lifestyle of a banker in London. On July 13, near the start of his internship, he posted "London, just amazing." Another post shows Erhardt sitting at a table inside London's Ministry of Sound nightclub, posing behind an array of liquor bottles.
Nathan Parcells of InternMatch.com, an online community that links employers and potential interns, says one of the things Bank of America and others might do to improve the intern experience is provide more contact between those temporary employees and high-level executives in the firm.
"They can still remain a very competitive culture, and provide better expectations and goal-setting, and maybe show interns how to manage so that they can get the work done in 80, instead of 100 hours," Parcells said.
Still, Parcells admitted stories of stressful banking internships had become the status quo, and might be difficult to change as long as spots at major banks continued to be so sought-after.
"There does seem like there is a culture in banking that's very unique," Parcells said.
Before You Go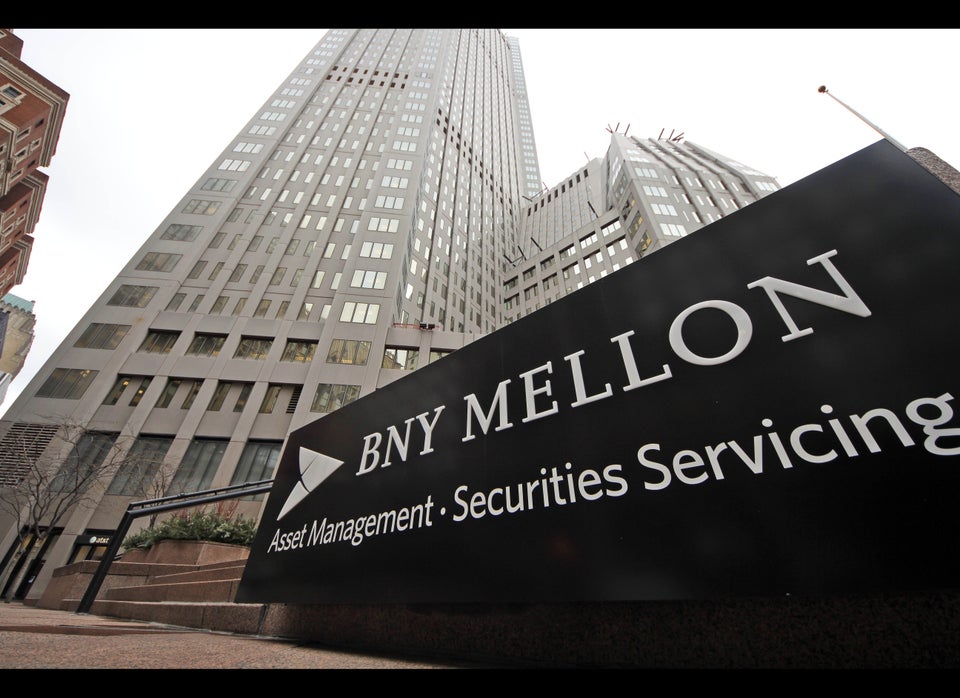 The 10 Biggest Banks In The U.S.
Popular in the Community