Federal prosecutors sued Bank of America for $1 billion on Wednesday, alleging that the bank's former Countrywide unit concocted a mortgage scheme it called the "Hustle" in order to sell thousands of fraudulent and otherwise defective mortgage loans to Fannie Mae and Freddie Mac.
"In order to increase the speed at which it originated and sold loans ... Countrywide eliminated every single checkpoint on loan quality and compensated its employees solely based on the volume of loans originated," the lawsuit, filed in Manhattan federal district court, alleges.
This led to "rampant instances of fraud and other serious loan defects," all while Countrywide was telling Fannie Mae and Freddie Mac, which buy up mortgages for resale, that it had strengthened its lending requirements, the lawsuit claims.
When the loans "predictably" defaulted, Fannie and Freddie, which in 2008 required a massive taxpayer bailout due in large part to the purchase of toxic mortgages, incurred more than $1 billion in losses, the lawsuit alleges.
The mortgage scheme, called the "High Speed Swim Lane" or the "Hustle," for short, continued through 2009, well after Bank of America acquired Countrywide, according to the lawsuit.
In a statement, Manhattan U.S. Attorney Preet Bharara characterized the activity as "spectacularly brazen in scope."
Bank of America did not immediately respond to a request for comment.
The government's lawsuit comes quick on the heels of two other high-profile mortgage fraud cases filed by federal and state law enforcement officials, who have taken fire for not aggressively pursuing those responsible for the financial crisis.
Earlier this month, New York Attorney General Eric Schneiderman sued Bear Stearns, now a unit of JPMorgan Chase, accusing it of stuffing mortgage bonds with bad loans without informing investors of the risk.
The government's case also comes after years of allegations by whistle-blowers that Countrywide railroaded borrowers into bad loans and in some cases even fraudulently altered documents so that they would qualify.
One of these whistleblowers, Eileen Foster, told the Center for Public Integrity last year that Countrywide allegedly used scissors, tape and Wite-Out to create fake bank statements, inflated property appraisals and other phony paperwork -- and that the company tried to cover it up.
In 2007, though, market growth began to slow and air began to leak out of the housing bubble. The mortgage giants Fannie Mae and Freddie Mac, which own or control more than half of all loans in the U.S., began to push the lenders to impose stricter limits on underwriting, which is the process of qualifying someone for a home mortgage loan.
But rather than tightening up those standards, Countrywide crafted a new program meant to move more loans through the pipeline more quickly than before, according to internal documents in the lawsuit.
The lawsuit alleges that the aim of the Hustle was to have loans "move forward, never backward" and to remove unnecessary "toll gates" slowing down the loan origination process.
For instance, instead of reviewing the loans, Countrywide allegedly assigned critical underwriting tasks to loan processors who were previously considered unqualified even to answer borrower questions. The mortgage company also eliminated previously mandatory checklists that provided instructions on how to do this vital task, the lawsuit says.
"Under the Hustle, such instructions on proper underwriting were considered nothing more than unnecessary forms that would slow the swim lane down," the lawsuit says.
Countrywide put the new program in place in August 2007, just as Fannie and Freddie tightened their repurchase requirements due to escalating default rates. The company also concealed from Fannie and Freddie quality control reports that showed instances of fraud and other defects were "legion," the lawsuit alleges.
Specifically, the lawsuit says Countrywide's own quality control reports identified defect rates of nearly 40 percent in some months, rates that were 10 times the standard industry defect rate.
One of these loans, which closed on Oct. 12, 2007, was made to a borrower in Tampa. Countrywide sold the loan to Fannie Mae with the promise that it complied with underwriting requirements.
But that's not what a post-default review of the loan revealed, according to the lawsuit. The mortgage application showed that the borrower, a nurse, earned $8,000 a month, when in fact she earned $4,112 a month. Moreover, the home appraisal misrepresented the size of the home and the decline of home values in the neighborhood, the lawsuit says.
The loan defaulted 12 months after closing. Countrywide's internal fraud investigator later confirmed fraud in connection with the loan.
The Bank of America lawsuit alleges violations of civil fraud statutes, meaning that potential penalties will be measured in dollar terms, not jail time. It also does not single out any current or former officials at the beleaguered bank or at Countrywide.
Bank of America purchased Countrywide in 2008, a decision that has cost the bank an estimated $40 billion in real-estate losses, legal expenses and settlements with state and federal agencies, the Wall Street Journal recently reported.
Related
Before You Go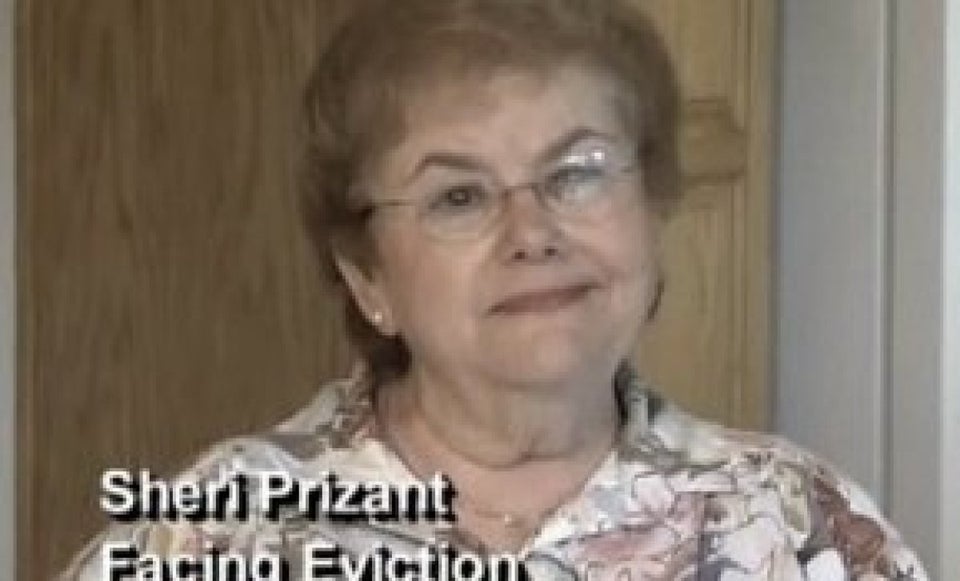 America's Worst Foreclosure Fails
Popular in the Community