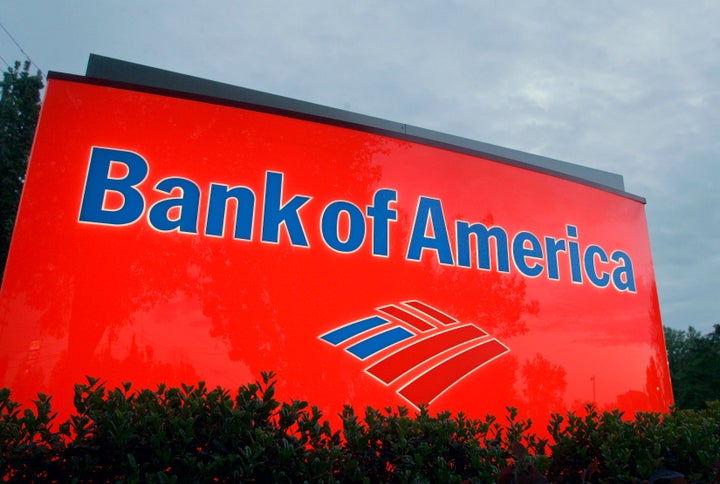 New York Attorney General Eric Schneiderman has targeted Bank of America, the biggest U.S. bank by assets, in a new probe that questions the validity of potentially thousands of mortgage securities and their associated foreclosures, two people familiar with the matter said.
The investigation, which began quietly in recent weeks, is part of a larger inquiry that is scrutinizing whether mortgage companies and Wall Street firms took the necessary steps under New York state law when creating mortgage-backed securities, these people said, who requested anonymity because they weren't authorized to speak publicly about the probe.
Court testimony and independent studies have raised questions over whether banks and other financial firms passed along the required documents to trusts, the independent entities that oversee securities for investors. In some cases where trusts moved to seize borrowers' homes, judges have determined the trusts lacked legal standing due to faulty documentation.
The inquiry could prove explosive: Wall Street's great mortgage securitization machine took millions of home loans and bundled them into securities for sale to investors. If the legal steps that guide securitization -- like taking mortgage documents from one party to another, a critical step under New York law -- were not undertaken, then the investors who bought the bundled loans could force the companies to buy them back, compelling them to eat enormous losses.
New York state investigators could also find that those securities aren't valid financial instruments at all and take action under state law.
The probe is part of a comprehensive investigation into Wall Street's activities before and after the credit crisis undertaken by New York's top cop. Schneiderman, a Democrat who rode to office by pointing out Wall Street's misdeeds, requested documents earlier this year from Bank of America, the largest lender and mortgage servicer, Goldman Sachs and Morgan Stanley regarding their mortgage operations.
But an investigation into whether the securities these companies created are even valid represents a new front in his ongoing probe and raises fresh questions into the potential liability sellers of these mortgage instruments face.
Last November, the Congressional Oversight Panel, a federal watchdog created to keep tabs on the bailout, said widespread paperwork problems involving mortgage securities could cause the largest U.S. banks to swallow unknown billions in losses, threatening the stability of the financial system.
"If mortgages were not properly transferred in the securitization process, then mortgage-backed securities would in fact not be backed by any mortgages whatsoever," Adam J. Levitin, a bankruptcy expert and professor at Georgetown University Law Center, said at a House panel last November. Levitin said the problem could "cloud title to nearly every property in the United States" and could lead to trillions of dollars in losses.
The six largest U.S. banks, including Bank of America, Goldman and Morgan, currently hold nearly $668 billion in so-called Tier 1 capital, cash banks are required to hold as a backstop against unforeseen losses, Federal Reserve data as of March 31 show. All six companies are defined as "well capitalized" by federal bank regulators.
Schneiderman's inquiry also raises questions about the speed the Obama administration and a coalition of state attorneys general and bank regulators are moving towards a settlement agreement to resolve claims of widespread foreclosure abuse.
The states' top cops and representatives of the Department of Justice, Federal Trade Commission, Department of Housing and Urban Development and the Treasury Department are pushing the nation's largest mortgage companies to pay about $20 billion in a deal to end the months-long probes into shoddy and possibly illegal practices employed by Bank of America, JPMorgan Chase, Wells Fargo, Citigroup and Ally Financial.
While several investigations remain ongoing at the state and federal level, no agency has systematically examined loan-level documents to ensure the creation of mortgage securities complied with state laws or to examine the scope of sloppy paperwork in foreclosure proceedings, like the so-called "robo-signing" fiasco.
In its November report, the bailout watchdog said that the "robo-signing of affidavits served to cover up the fact that loan servicers cannot demonstrate the facts required to conduct a lawful foreclosure."
"In essence, banks may be unable to prove that they own the mortgage loans they claim to own," the panel said.
"The extent of the loss cannot be determined until there is a comprehensive review of the loan files and documentation of the process dealing with problem loans," she added.
Despite that appraisal, Bair, along with Treasury Secretary Timothy Geithner and Shaun Donovan, secretary of Housing and Urban Development, have said they want a quick settlement.
Schneiderman's investigation of defective mortgage practices comes on the heels of public reports that Bank of America systematically failed to transfer essential documents to other entities in the daisy chain that turned home loans into securities to be sold on Wall Street.
A review of 104 New York foreclosure cases between 2006 and 2010 where Countrywide Financial made the original loan found that the nation's once-biggest home lender did not follow proper procedures in securitizing the mortgages, according to Abigail C. Field, a New York-based attorney who wrote a column about her findings for Fortune. Bank of America purchased Countrywide in 2008.
The review "calls into question the securitization of these loans," Field wrote. She added that the findings also raise questions over the right of investors to foreclose on the borrowers who defaulted on their loans since the mortgage securities may be invalid.
The judge cited the testimony in dismissing the bank's claim against the borrower. Bank of America later said DeMartini essentially did not know what she was talking about.
The case caused an uproar in mortgage banking and securitization circles because if Countrywide held onto essential documents -- rather than pass them onto the entity representing investors who bought their securities -- then investors could question whether the security was legal and force Bank of America to buy the investments back.
Investors in mortgage securities, which include pension funds and insurance companies, are currently embroiled in numerous lawsuits and private actions to compel banks to repurchase faulty mortgages. Some of the lawsuits raise questions over such paperwork problems.
Danny Kanner, a spokesman for Schneiderman, declined to comment.
Related
Popular in the Community