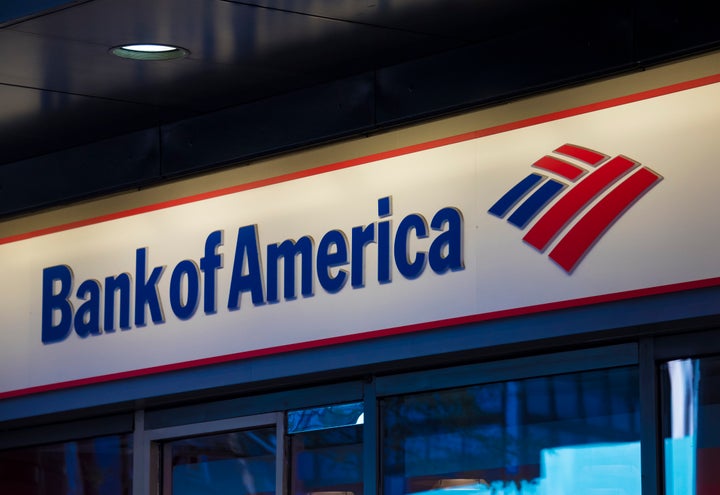 Judging by their parental leave benefits, many of the country's biggest banks still seem to think we live in a world where women bear all the responsibility for raising children. Bank of America clearly has a different vibe going on.
The Charlotte, North Carolina-based bank just made leave benefits even better-suited to the needs of modern-day working mothers and fathers. On Wednesday, the bank announced it would increase the amount of paid time off it offers new parents to 16 weeks from 12 weeks.
The new policy, which begins April 4, also gives parents more flexibility on timing, Sheri Bronstein, the bank's global human resources executive said in a letter to employees. Workers can take their leave at any time during the first year of a new child's arrival.
This kind of flexibility is particularly helpful for new parents who have a partner who also works. Couples can take leave together or sequentially, extending the amount of bonding time a new child gets with her parents. It's an increasingly common benefit in the tech world. Retailer Etsy unveiled a similar kind of policy earlier this month, following the lead of tech companies like Netflix and Spotify.
One thing that's not changing at BofA: men and women are entitled to the same amount of leave. Adoptive parents are also covered.
Credit Suisse announced a similarly flexible, gender-neutral parental leave policy last November.
These banks stand out among their peers in the finance industry, which has been slow to turn parental leave into a benefit meant for both men and women. Most bank policies seem crafted for a time when bankers (read: men) had a spouse (woman) at home full-time -- not for the modern era, when nearly half of all parents raising kids at home together both work.
Goldman Sachs, Citi and JPMorgan all offer eight to 16 weeks off to someone they call a "primary parent," a designation that often translates to "mother." For example, Goldman offers 16 weeks paid maternity leave and four weeks paid leave to a nonprimary parent.
"These days one parent is not the primary caregiver," Josh Levs, a former CNN reporter and the author of All In, a book about men and paternity leave, told The Huffington Post.
When both parents have full-time jobs outside the home, the designation just doesn't make very much sense. It also serves to stigmatize men who want to take time off to bond with their child, Levs said.
"In many places the idea of a man taking time off at all is stigmatized. For a man to say he's a primary caregiver, it's downright impossible."
Bank of America said that 8,000 employees took parental leave last year.
The company has around 200,000 employees worldwide, mainly in the U.S. And more than half of its workers are women -- which may help explain why its leave benefits seem more thoughtful than the norm. Still, the top of the company is majority male. Five of 14 executives of CEO Brian Moynihan's team are women. That's a pretty good percentage in banking, where women are still largely absent from the top ranks.
"It's important to the bank to support our employees in that moment that matters," said a Bank of America spokesman. "Whether it's a dad who wants to take 16 weeks off or a mother."
Popular in the Community