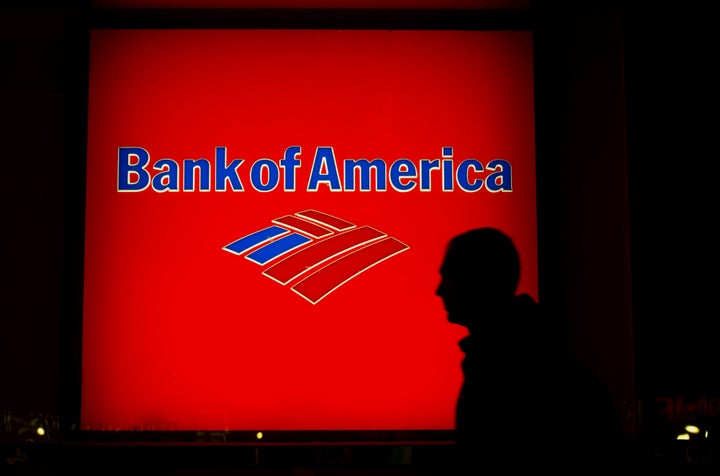 NEW YORK ― Bank of America said Monday it will power 100 percent of its operations with clean energy in the next four years, making it the latest big bank promising to aggressively shrink its carbon footprint.
But until the country's second-largest bank by assets stops funneling money to dirty fossil fuel projects, such commitments amount to little more than fig leaves at best, and manipulative "greenwashing" at worst, environmentalist groups said.
To pull it off its new commitment, Bank of America plans to cut back on electricity use and buy more renewable energy and carbon offsets, credits voluntarily purchased by companies to counterbalance pollution. As part of the announcement Monday, Bank of America also said it had joined the RE100, a coalition ― led by the nonprofit Climate Group ― of big corporations committed to becoming completely carbon neutral.
"Addressing global issues like climate change and the transition to a sustainable and low-carbon future takes collaboration, innovation and investment," Anne Finucane, vice chairman of Bank of America, said in a statement. "This demonstrates the measurable actions we are taking to reduce our environmental impacts."
Bank of America made the announcement at New York's annual Climate Week ― a series of events coinciding with the United Nations General Assembly ― which it sponsored along with JPMorgan Chase and French banking giant BNP Paribas. It's unclear how much money the banks spent on the sponsorship.
JPMorgan and BNP Paribas are not part of the RE100, which Goldman Sachs and Swiss bank UBS joined last year. But Bank of America's membership highlights the dissonance between its corporate values and the actual assets it and many other financial institutions keep on their books.
"If these banks aspire to be climate leaders, they must accelerate their exit from coal, and commit to getting out of extreme oil and fracked-gas terminals as well."
Between 2013 and 2015, Bank of America invested $3.92 billion in coal mining companies, according to an annual report by the nonprofit Rainforest Action Network. The bank put $10.85 billion into the 20 largest coal-fired power producers in the U.S., Europe, the Middle East and Africa. It spent $24.85 billion underwriting or lending to firms building liquid natural gas terminals across North America. Another $29.61 billion in funding went to companies drilling for oil in "extreme" locations in the Arctic, tar sands or underwater sites located far offshore.
"To meet the goals of the Paris Climate Agreement, Bank of America, JPMorgan Chase and BNP Paribas must stop funding extreme fossil fuels, which are simply incompatible with a climate-stable world," Amanda Starbuck, climate and energy program director at Rainforest Action Network, said in a statement Monday. "If these banks aspire to be climate leaders, they must accelerate their exit from coal, and commit to getting out of extreme oil and fracked-gas terminals as well."
Bank of America, for its part, began moving away from coal last year, when it announced a new policy to curtail financing for new mining projects. The policy, posted on the firm's website, states that the bank believes "climate change poses a significant risk to our business, our clients, and the communities in which we operate."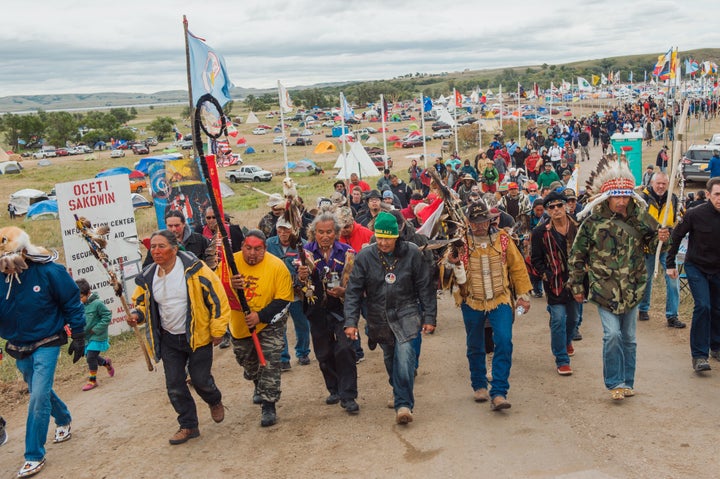 Despite this, Bank of America remains one of the chief backers bankrolling the company building the controversial Dakota Access Pipeline, which faces fierce opposition from Native American tribes whose water supply is threatened by the oil conduit. The Obama administration temporarily halted construction on the pipeline earlier this month as the Army Corps considers whether the project violates any federal laws, such as the National Environmental Policy Act.
"It's significant that the Bank of America is taking steps toward greening its operations, but it's the Bank's investments that count," Jenny Marienau, U.S. campaigns director at the environmental advocacy group 350.org, said in a statement. "Not only is the Bank of America continuing to invest in fossil fuel companies, but it is also playing a key role in financing dangerous fossil fuel infrastructure like the Dakota Access Pipeline."
The $3.8 billion pipeline has become a flashpoint at the intersection of the environmental and racial justice movements. Security personnel loosed guard dogs on demonstrators earlier this month, conjuring images of police crackdowns on Civil Rights-era demonstrations. The Standing Rock Sioux and their tribal allies, who call themselves "protectors" rather than protesters, say the pipeline jeopardizes the safety of their drinking water.
"These institutions are undermining their own climate goals by funding massive and risky fossil fuel infrastructure that tramples community rights," Alex Doukas, a senior campaigner at the research nonprofit Oil Change International, told The Huffington Post.
Still, he said Bank of America's announcement was a positive step.
"From my perspective, it is a substantive move," he said. "It's just orders of magnitude smaller than the impact would be if they actually restricted their financing of fossil fuel projects."
Kelly Sapp, a Bank of America spokeswoman, told HuffPost the bank has invested $53 billion dollars into low-carbon projects and "other environmental business activities" since 2007. It pledged last year to increase that investment to $125 billion by 2025.
"RAN and others have acknowledged that we are a leader in the transition to clean renewable energy future and we have committed significant financial and intellectual capital to do so," Sapp wrote in email.
This story has been updated with a comment from Bank of America.
Related
Before You Go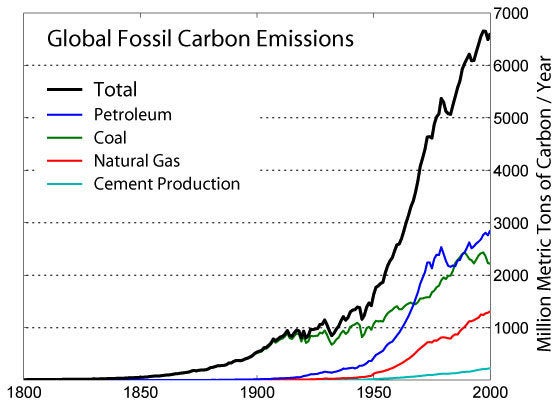 How Scientists Know Climate Change Is Happening
Popular in the Community