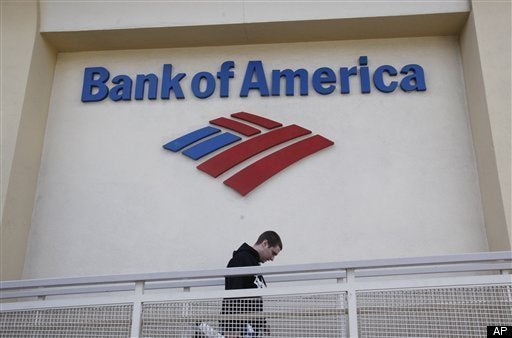 ORIGINAL POST: Bank of America's stock took a hit on Tuesday, as rumors circulated that WikiLeaks could release a trove of the bank's secret -- and potentially "unethical" -- documents next year.
As WikiLeaks founder Julian Assange cooly contemplates how best to "present" the data he says he has, investors in Bank of America are nervous: The bank's share price dropped 3.18 percent on Tuesday. The information-leaking organization is sitting on a massive pile of internal documents from one of the big U.S. banks, Assange told Forbes, and an interview he gave last year suggests the big bank could be the country's biggest, Bank of America.
"You could call it the ecosystem of corruption," Assange told Forbes about the upcoming release. "There will be some flagrant violations, unethical practices that will be revealed." He noted, also, that "the great value is seeing the full spectrum" of how the bank operates.
"More than a year ago WikiLeaks claimed to have the computer hard drive of a Bank of America executive," the statement says. "Aside from the claims themselves we have no evidence that supports this assertion."
If the documents do contain embarrassing information, they'll come at a bad time for the bank -- or perhaps they won't reveal much that the public doesn't already know. Amid disclosures that it employed "robo signers," who approved thousands of foreclosure documents without reading them, the bank temporarily halted its foreclosures, and it now faces a Federal racketeering lawsuit. In a recent court case, a bank employee said the mortgage company that Bank of America now owns failed to deliver key mortgage documents when it sold those mortgages.
As the mortgage and foreclosure controversy drags on, investors and homeowners alike are challenging the way Bank of America handled vitally important paperwork.
Related
Popular in the Community