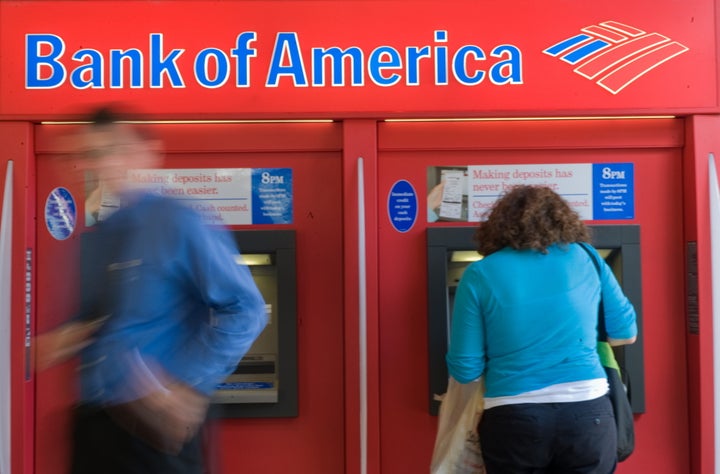 I've learned a lot in my 45 years. I've learned from hustling in the streets of Boston, from more than two decades in the rap game, from being a landlord, a retail store owner, and the father of six daughters. But some of the most important things I know, I learned from Bank of America.
Before the economic crisis kicked in, things were good for me. People knew me around Boston and internationally from my career in the rap industry with The Almighty RSO, WiseGuys and MadeMen. I ran a clothing boutique in my neighborhood. For almost 10 years, business was good.
In 2008, things slowed down drastically. I had to let a few employees go. Two of the tenants in the building I own lost their jobs and couldn't pay their rent. I started to fall behind on mortgage payments. Soon I had to close my store.
At that time, I didn't understand what was going on in America. While I was trying to get Bank of America to agree to a loan modification, the bank was collecting $230 billion in bailouts. While I was paying my own taxes, Bank of America paid zero taxes in 2009 and got a $1 billion refund in 2010. While my neighbors were fighting to keep their homes, Bank of America was allegedly forging thousands of documents a day to illegally force people out of their homes.
And when Bank of America did offer me a loan modification, they gave me the chance to pay $1,000 more a month.
Then I started to go to community meetings by a group called City Life/Vida Urbana, part of a grassroots network called Right to the City. I joined a blockade to try to stop an eviction by Bank of America. The family was from Haiti, and they had taken in relatives after the hurricane. A few activists got arrested to send a message to the banks. People were shouting. Babies were screaming and crying. The grandmother in the family had a heart attack in the driveway from the stress.
I've seen people shot in the streets and haven't cried. But this was something else. I'm a family man first, and seeing a family displaced up close brought tears to my eyes. I learned that this was the fight that mattered to me. I decided to do everything I could to raise awareness of how the big banks were profiting from the crisis they created -- and to stop them.
I went to work for City Life/Vida Urbana. Last September we helped organize a 3,500-person march on Bank of America in Boston. I wrote a song called "The Bank Attack" about our movement. We've helped save more than 1,000 families from losing their homes in the Boston area so far. That's a good start, but as of June 2010, Bank of America had $88 billion worth of foreclosed homes from all over the country in its servicing portfolio.
That's why I'm heading to North Carolina next week with a bus full of folks from Boston, Springfield, Worcester, and Providence for the "Showdown in Charlotte": a march of more than 1,000 people on Bank of America's annual shareholder meeting, organized by the UNITY alliance together with the New Bottom Line, Rainforest Action Network, and others. Our demands: stop profiting from the crisis you created, expand principal reduction for struggling homeowners, pay your fair share of taxes, and get your money out of the dirty coal industry.
Marches like this are happening all over the country. It's called 99% Power, and it's the way the 99% are showing the 1% that our need is greater than their greed.
I keep hearing that Bank of America CEO Brian Moynihan spends most of his time in Boston, but I haven't seen him in my neighborhood yet. All I see is the aftermath of his "foreclosure tsunami." Maybe we'll get the chance to meet in Charlotte. I have to thank him for all I've learned.
Calling all HuffPost superfans!
Sign up for membership to become a founding member and help shape HuffPost's next chapter