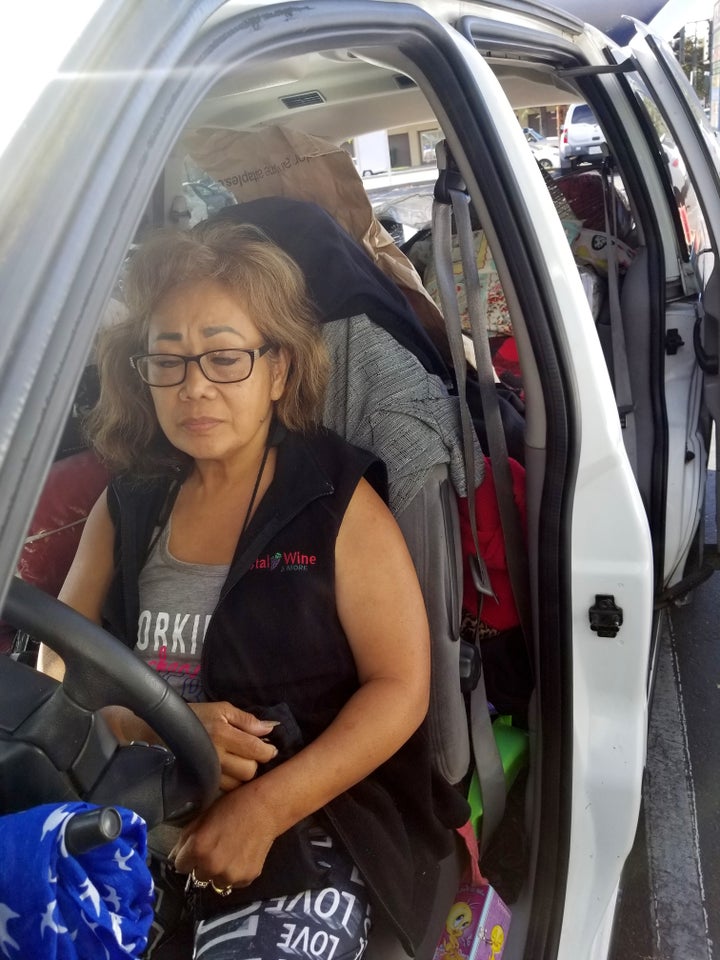 Post 2008: Bank of America's road to re-branding is paved with the diminished hopes and dislocated lives of many, many homeowners.
One of those victims - Ofelia Palachuk — evicted by a Bank of America foreclosure was consigned to live in a rather small space — her car — in the parking lot of a 24 hour fitness center.
With an army of Mad Men (and Women) Bank of America splashes its presence all over television with commercials that are nothing short of holy; credit cards and ATM's that help elevate the hopes of ordinary folk helping them realize that "life's better when you're connected." They tie their star to documentary filmmakers like Ken Burns showering him with corporate cash in return for wrapping their brand around the traditional values his films allegedly espouse.
What the bank doesn't want you on Main Street to remember is their complicity in helping escort an army of hard-working homeowners like Ofelia Palachuk out the door and onto the street.
It's their dirty little secret and that abuse continues...
In New Jersey, according to a recent TV report by local CBS affiliate, Kim Shibles found herself the victim of one of Bank of America's old parlor tricks; essentially offering a homeowner a lower rate via the government-sponsored HAMP program. It's all bait and switch and despite the fact that Ms Shibles never missed a payment prior to taking the bait in 2010; afterwards, following up the application, it was all lost documents, re-submit, re-apply until guess what: sorry, Ms. Shibles, you've been foreclosed (collect your things and leave 'cause we're selling the house you've called home for eighteen years). It's the fleecing of America as aptly pointed out by Linda Tirelli interviewed for the story; the same Linda Tirelli I've featured in many past articles.
On the left side of the country Sacramento-based attorney Dennise Henderson can recite chapter and verse from a volume of foreclosure horror stories, each seemingly worse than the next. However, the case of Ofelia Palachuk, bothers her to no end.
In 1996 things seemed promising for Ofelia Palachuk. Part of Sacramento's tight-knit Filipino community she had been just been crowned, Mrs. Philippines, by a local community group; an accolade that attracted the attention of then Governor Pete Wilson who, in a letter, praised her for representing the ideals of a people noted for "unique values and traditions associated with their heritage, including the willingness to work hard and make sacrifices to achieve success."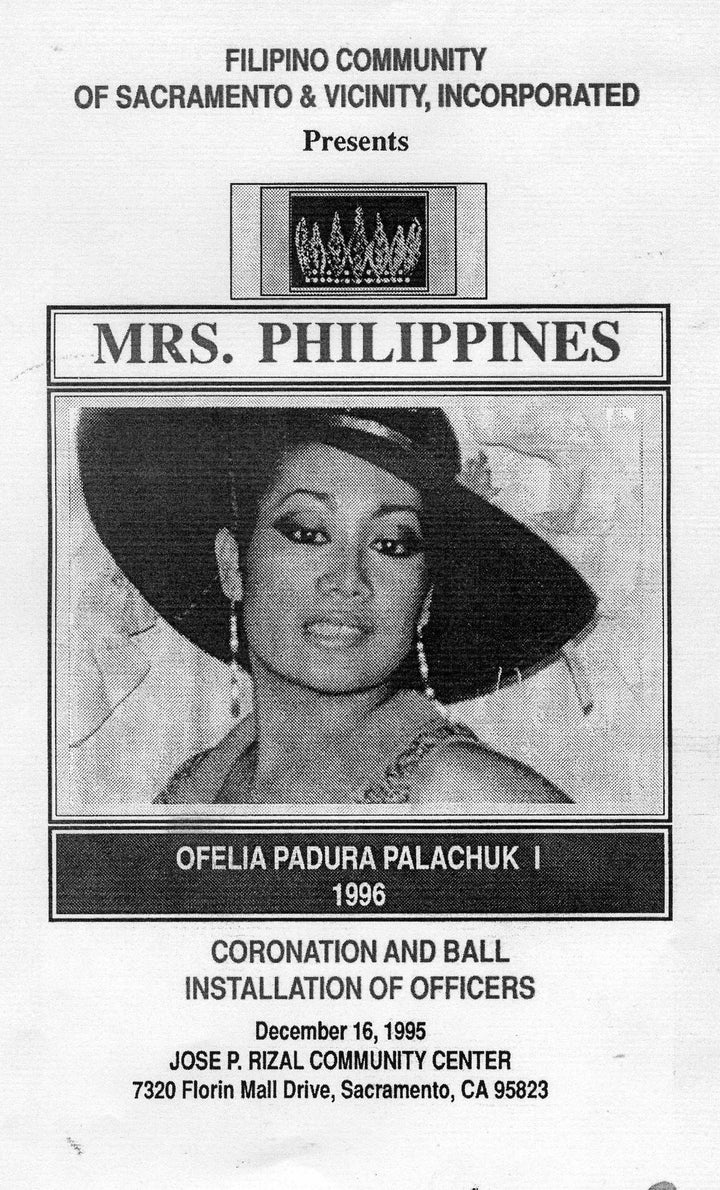 And work hard she did... Married to a successful businessman and running her own hair salon she seemed on track towards lassoing that sometimes elusive notion known as the American Dream. Her house — a fixer-upper bought in 1993 — well kept and tidy, thanks in great part to her son, Glenn, who lived with them and did plumbing and electrical contracting.
Then the roof started to collapse. In 2009, back to back strokes sent her reeling, physically. A divorce followed. And working? Forget about it. She was in no shape physically or mentally. However, she was savvy enough to turn the hair salon into a legal rental.
Miscommunication with Bank of America is the kiss of death and in Ofelia's case a decision to stop automatic payments led her down the primrose path to foreclosure. Deciding that a six month trip to the Philippines, with her eighty-nine year old mother in tow, might aid in her recovery she trooped over to a Bank of America branch to pay what she thought she owed using a Home Equity Line of Credit (HELOC, in the lingo). However, the bank, according to Henderson, should never have accepted the payment. They failed to let her know that a Notice of Default had been filed for an amount - which included all sorts of fees — well above what she shelled out from the HELOC.
When Ofelia returns she's greeted by a notice that the house is in foreclosure; subsequently, it's sold at auction. Ofelia negotiates with the new owner to stay on temporarily. The new owner takes the money, but it's only a short reprieve. It was the beginning of a nightmare; aided and abetted by Bank of America.
"Homeowner to Homeless" was the way that Dennise Henderson describes it, "you can only imagine the hell this woman has been through, suddenly living in your car, finding a way to survive without screaming at the top of her lungs".
Henderson, who took the case after the eviction, has also been screaming at the top of her lungs aiming her slings and arrows at the compassion-free weasels who populate Bank of America's upper strata.
While some at the bank promised to provide a full accounting of what payments were actually missed and investigate the circumstances that led to the foreclosure and, if in error, put the house back into Ofelia's name (Henderson claims she provided evidence of wrongful foreclosure) in the end it became just another wild goose chase that would even challenge the likes of Usain Bolt.
"I have spent over ten hours on the phone with Bank of America," Henderson explained to me, "each time you call them it's a two hour endeavor which soon turns into four hours. I was pushed around to at least six different departments and none of them were able to do anything although they still made a lot of false promises. After a week of working — pushing and being told that they were properly crediting the account to include the HELOC payments and promising to rescind the sale — I hit a stone wall."
That stone wall morphed into Mt. Everest on April 4th 2017. Sheriffs showed up at her door to escort her and Glenn off the property (the new owner had no desire to keep her in place). Glenn — desperate to help his mother — had showed up late to his job on a few occasions and was given his walking papers. While Ofelia ended up sleeping in her car Glenn was consigned — with his tools — to the cab of his truck. His dream of setting up a small shop in the house had evaporated along with a belief in that other bit of contemporary fiction: the American Dream.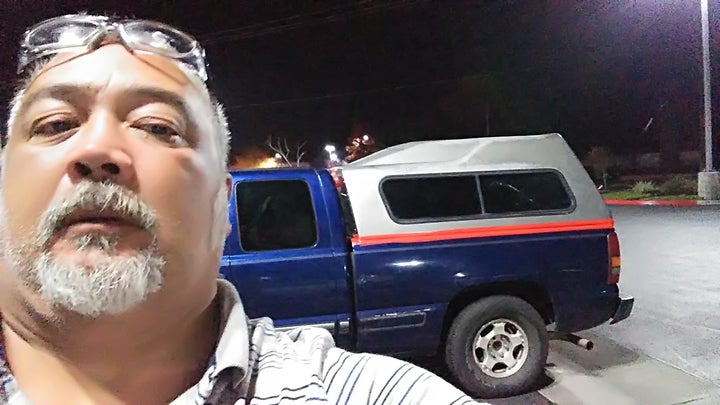 Dennise Henderson is one of those over-worked lawyers — compelled by conscience or whatever other "God" gene they possess — to work on behalf of clients who've become collateral damage in the wake of a sub-prime meltdown that saw Wall Street made whole while Main Street became a rutted pathway — a minefield — that continues to produce casualties like Ofelia Palachuk (recently I reported on another one of the bank's victims: cancer patient, Susan Richardson).
These are stories that Bank of America and their Mega-Banking brethren want you to imagine have disappeared into the dustbin of history. They haven't.
Dennise Henderson let me know that Ofelia has left her car and is headed back to the Philippines for a six month stay with family.
Her once promising future remains bleak beyond comprehension.
Her son, Glenn, is still in his truck.
Postscript: Henderson will soon be filing a lawsuit on behalf of the Palachuks alleging false promises, fraud, wrongful foreclosure and intentional infliction of emotional distress. I reached out to a Bank of America spokesperson for comment on the plight of Ofelia and Glenn but have yet to receive a response.