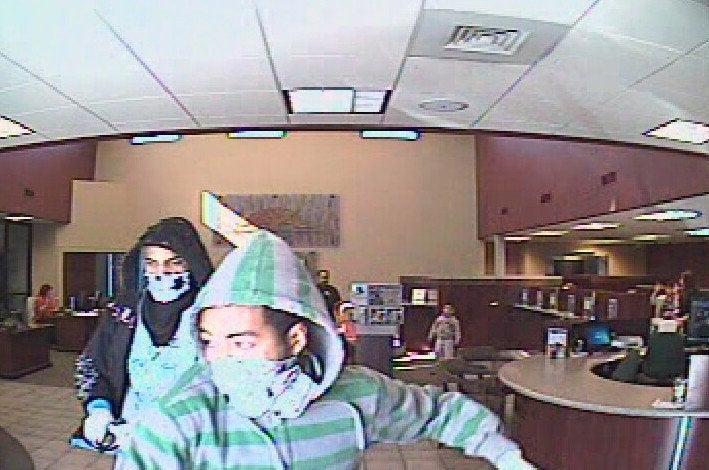 NEW YORK - Bank robberies in the United States take place most often in mid-morning, on Fridays and in southern and western states, according to government statistics released on Tuesday.
Robbers stole slightly more than $43 million last year nationwide in 5,546 robberies of commercial banks, credit unions and other financial institutions, according to the statistics released by the FBI.
The South led the way with 1,790 bank robberies, followed by the West with 1,691.
Among states, California had the most robberies at 805, Texas with 464, then Pennsylvania, Ohio, Florida and Arizona.
The least number occurred in North Dakota, where there were two bank robberies. Wyoming had three, while South Dakota and Vermont each had four.
Overall, there were 5,628 reported bank crimes -- the 5,546 robberies along with 74 burglaries, eight larcenies and 13 extortions of financial institutions.
That marked a decrease from 2009, when there were 6,065 such crimes reported, the FBI said.
The FBI does not speculate on why such a decrease occurred, said spokeswoman Denise Ballew.
Most robberies took place at bank counters and involved notes demanding money and threats of weapons, the statistics showed.
Nearly all of the $43 million haul was cash, and about $8 million was later recovered, the FBI said.
Most of the robberies took place on Fridays and, regardless of the day, most likely between 9 a.m. and 11 a.m., it said.
(Reporting by Ellen Wulfhorst, editing by Greg McCune)
Popular in the Community