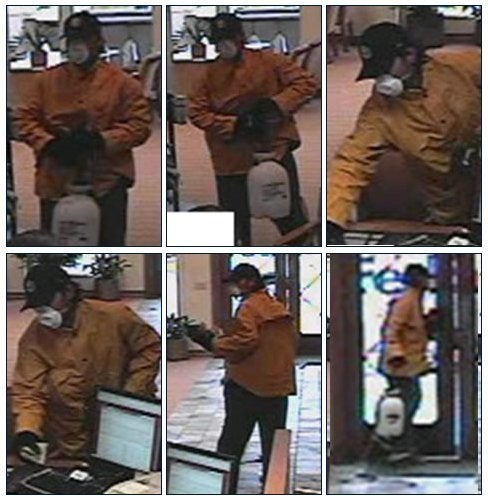 He was armed and dangerous -- particularly to insects.
Law enforcement officials in California are seeking information about a man who robbed a Rancho Santa Fe bank armed with a pesticide sprayer.
Toting a white plastic spritzer of bug spray and clad in a yellow rain jacket with a dust mask, the perp who pulled off the Nov. 4 heist might have been able to pass himself off as an exterminator.
That is until he approached a teller at the Pacific Western Bank, displayed what appeared to be a semi-automatic handgun, and demanded cash, according to an FBI press release.
The crook fled with an undisclosed sum of money and no one was injured, the statement notes.
Witnesses described the perp as a white man, about 30 years old, with a thin build. He stands about 5-foot-11 and has wavy brown hair and an unshaven face. The crook was last seen wearing jeans, white sneakers, a black baseball cap, a yellow rain coat and a dust mask.
Calls to the FBI's San Diego division and the San Diego Sheriff's Department were not returned by Huffington Post deadlines.
Anyone with information about the case is urged to contact Crime Stoppers at (888) 580-TIPS or the FBI at (858) 565-1255 or by e-mail at san.diego@ic.fbi.gov.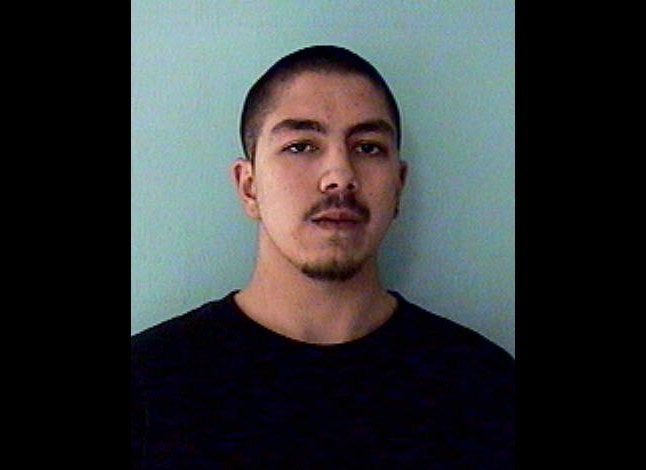 Dumb Crime: Masterminds Need Not Apply
Related
Popular in the Community