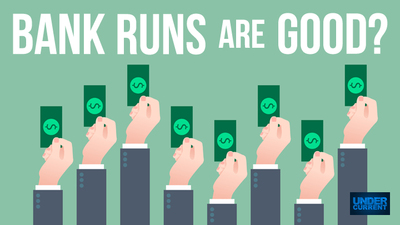 Bank runs are a good thing, according to George Selgin, the Director of the Cato Institute's Center for Monetary and Financial Alternatives. Conventional wisdom holds otherwise -- just ask anybody who lived during the Great Depression, or held an account at IndyMac Bank in 2008, or who is living in Greece now.
Selgin also thinks deposit insurance should be eliminated, forcing consumers to thoroughly research bank balance sheets -- regardless of the financial savvy it would require for the average American to do so.
Cato is a Koch brothers-funded libertarian think tank that provides much of the intellectual ammunition for GOP deregulatory policy, and it often features like-minded regulators at its events. This summit featured Commodities Futures Trading Commissioner Chris Giancarlo and Securities Exchange Commissioner Michael Piwowar.
Watch the exchange with Selgin below...
Calling all HuffPost superfans!
Sign up for membership to become a founding member and help shape HuffPost's next chapter