I wrote about projecting enough cash flow to pay back a business loan in my last post. It was about "capacity" to repay the loan, the first of "five Cs" that lenders review to underwrite your business loan application. The second C is "collateral."
Real estate, furniture, machinery and equipment are examples of collateral. Lenders prefer real estate, however, because it depreciates less in value. In the event of default, the lender sells off the collateral to repay the outstanding debt. That is especially true for start-ups and fledgling companies that cannot demonstrate several years of increasing cash flow.
"The lender will discount the market value of the collateral assets so as to maintain an adequate excess margin to cover the loan balance," Charles Green wrote in his third edition of The SBA Loan Book. "You will generally be required to provide a minimum of 100 percent collateral coverage over the entire term of the loan," says the former community bank president and small business lender.
An exception is sometimes made for existing companies with strong balance sheets and a history of steadily increasing cash flow. Moreover, the type of collateral required can vary depending upon the lender and strength of the borrower.
The U.S. Small Business Administration says a loan should not necessarily be denied if an otherwise qualified borrower lacks collateral. But most lenders will reject applicants who don't have enough collateral whether the loan is government guaranteed or conventional.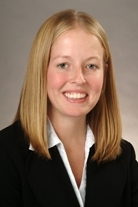 According to Katie O'Brien, a lawyer with Starfield & Smith, PC in Fort Washington, Pennsylvania, "SBA considers a loan as fully secured if the lender has taken security interests in all available assets with a combined liquidation value up to the loan amount." She adds that "Liquidation value is the amount expected to be realized if the lender took possession after a loan default and sold the asset after conducting a reasonable search for a buyer and after deducting the costs of taking possession, preserving and marketing the asset, less the value of any existing liens."
Many lenders discount non-real estate collateral more deeply because they anticipate fire-sale prices from liquidation-jobbers who might pay them 20 percent of the assets' market value.
"Lenders differ on their approach to assigning collateral a liquidation value," O'Brien says. It depends upon their "liquidation practices, relationship with borrowers, specifics of the deal, etc.," she e-mailed me.
She also noted that spousal assets might have to be pledged "when an individual alone or an individual and his or her spouse together own 20 percent or more of the borrowing entity." In that case, SBA requires that "a lender must consider taking assets that are owned individually by either spouse, as well as assets owned jointly, as collateral to secure the loan."
"This requirement often leads to questions about whether a principal's spouse must guarantee the loan," O'Brien says. "An individual who owns 20 percent or more of the borrowing entity must provide an unlimited full personal guarantee of the loan."
Both SBA and conventional lenders want to lien your home. In addition to securing your equity, lenders believe that you will work harder to make the business successful when your home is at risk.
Green, the former banker, says that you do not have to accept the lender's first offer and it might be possible to renegotiate the terms. "Everything is negotiable," he says. And if the lender will not budge, "sometimes qualified borrowers can find other lenders hungrier for business that offer easier terms."
Jerry Chautin is a volunteer SCORE business counselor, business columnist and SBA's 2006 national "Journalist of the Year" award winner. He is a former entrepreneur, commercial mortgage banker, commercial real estate dealmaker and business lender. You can follow him at www.Twitter.com/JerryChautin
REAL LIFE. REAL NEWS. REAL VOICES.
Help us tell more of the stories that matter from voices that too often remain unheard.