Bankruptcy is a dirty word. One that is equated with disaster and financial ruin or, as Merriam Webster puts it, "utter failure or impoverishment."
Bankruptcy is also a way out. It allows borrowers suffocating under medical bills, credit card debt and home foreclosures to catch a breath and start to rebuild. Sometimes, it is their only way out.
Nearly 1.2 million people filed for bankruptcy in 2012, according to reports by the Administrative Office of the U.S. Courts. That figure is down from a peak of more than 1.5 million in 2010.
Filing for bankruptcy comes with consequences, though, including difficulty securing loans. The fallout can, in some cases, affect college financing.
"Parents are ineligible to borrow from the PLUS loan program for five years after their discharge of debts in bankruptcy," says Shane McClelland, an attorney based in Columbus, Ohio.
In addition to Parent Direct PLUS Loans, private loans may also be out of the question for as long as seven to 10 years, depending on the lender.
That may sound discouraging, but in reality the effect on students is minimal, as those considering bankruptcy already have bad credit, McClelland says.
"All things considered, if you are in my office or another attorney's office discussing bankruptcy, there's a good chance you wouldn't qualify for the credit-based loans anyway," he says.
In fact, undergraduates could benefit from their parents' bankruptcy.
Students whose parents are denied a PLUS loan can get a boost in their Stafford loan eligibility, increasing the amount awarded by as much as $5,000, McClelland notes.
"To be frank, this may actually be a better option for the student, as the interest rate is actually lower for the Stafford loans than it is for the PLUS loans," he says.
While a parent's bankruptcy has no impact on a student's eligibility for Pell Grants, Perkins loans and other federal funding, students who file bankruptcy could run into funding roadblocks if they go to graduate school.
Prospective graduate and professional students cannot borrow Graduate PLUS loans for five years after their bankruptcy filing is complete. This can be a major hurdle for students to overcome, says Jim Anderson, director of financial aid at Montclair State University in New Jersey.
"It's kind of tough because for grad students the federal loan programs are the main vehicle for financing," Anderson says, adding that Grad PLUS loans often have more favorable terms than private loans.
Graduate Stafford loans are often enough to cover tuition and fees for master's programs at public universities, he says. Private schools and professional degree programs are another story.
Medical school graduates in 2011 averaged more than $150,000 in student loan debt, according to data reported to U.S. News in an annual survey. For law school graduates in 2011-2012, those who took out loans had an average debt burden of close to $107,500.
Students studying medicine and law often cannot work while they are in school, so many rely on private loans and Grad PLUS loans to cover living expenses.
Graduate and professional students who have declared bankruptcy can still get a PLUS loan if they have a cosigner with good credit history. Students who don't have someone to cosign can try to appeal their loan decision, but the process can be frustrating and unfruitful.
"I was told that a bankruptcy within 5 years has no appeal - there is nothing they could do and I should talk to my financial aid department," one student wrote on a financial aid forum in 2010. "So I went in to the financial aid department. They told me I should appeal the direct loans again, or apply for a private loan. Direct Loans told me again there was nothing they could do, and to go back to financial aid. I feel like a 'Go ask your mother, go ask your father' game is going on."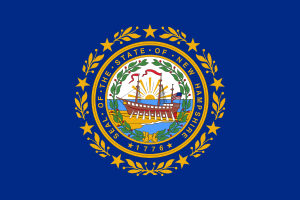 States With The Most Student Debt - Ranked By Average Student Debt, As Of 2011, From The Project On Student Debt