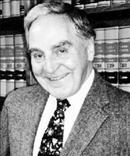 "It's the hammer of justice
It's the bell of freedom
It's a song about love between my
Brothers and my sisters
All over this land"
--Pete Seeger
Look at this biographical summary, and who do you think of?
Worked their way up from rural, working-class roots to become one of the nation's most respected experts in the world of bankruptcy law. A pioneer for bankruptcy and creditor reform. A tireless work ethic. A person who believed that government could be used to improve the plight of those who need help. A prolific author of over 40 books and publications. A passionate liberal who believed that the rights of working people deserved an equal voice in a forum that favored the rich and powerful. A person who used the power of the government to equal the playing field for the "little man."
Although that biography would easily fit U.S. Sen. Elizabeth Warren, the person it describes is Judge Joe Lee, a U.S. bankruptcy judge who served in Lexington, Kentucky, from the time of his appointment by President John F. Kennedy in 1961 until his death on May 21, 2015. He was one of the longest-serving bankruptcy judges in the nation, and definitely one of the most influential.
His life is a monument to his character, intellect and sincere belief that public service is a calling. Starting with his 1943 enlistment in the Army Air Corps and duty in England during World War II, Judge Lee was driven by the concept of patriotism and making America a better place.
He was not the kind of person to seek public acclaim. Many people, like me, were thrilled when Elizabeth Warren was elected to the United States Senate and would like her to change her mind and run for president. She has the personality needed to be in public office and bring attention to a number of causes, and people, who are being overlooked.
Judge Lee had the demeanor and personality of a federal judge. Although we became close during the last decade of his life and shared our love of baseball and folk music, there was never a chance that I was going to start calling him "Joe." He was a judge through and through.
Judge Lee had no interest in running for office or doing things that would attract publicity to himself. He was a giant in the bankruptcy law world but not well known in the Lexington community.
Judge Lee and I had an interesting history. My first office in Lexington for 10 years, starting in 1983, was on the top floor of a building called the Merrill Lynch Building, and the bankruptcy court was on the second floor of the same building. For over five years Judge Lee and I had reserved parking spaces next to each other.
During those five years, he did not say a single word to me. Not a syllable, not a sound. When I would run into him, he seemed engrossed in thought and not interested in small talk or saying hello.
For a while I thought the judge did not care for me. Not the case at all. We became great friends when we did get to know each other. One of my federal prosecutor friends told me that Judge Lee was extremely shy and had a lot of things on his mind. Thus no hanging out in the parking structure. He hopped in his car quickly and moved on.
I had a situation when the former romantic interest of a woman I was dating decided to confront me in the vacant parking structure. (This was a good strategic move, as they got back together.) During the tense buildup, I kept hoping Judge Lee would come walking along, but wondered later if he would notice or say anything if he did.
We were able to end the personal standoff without federal intervention, and my friendship with Judge Lee came along a decade later.
As noted, Judge was an absolute giant in the bankruptcy law. He was instrumental in the enactment of the Bankruptcy Reform Act of 1978, one of the most important pieces of bankruptcy law ever passed, and Judge Lee testified in front of Congress numerous times.
He was the author of the 1981 Bankruptcy Practices Manual, which became the book on bankruptcy law and is still being used in law schools today. Thus, every law student in the United States, over the past generation, learned the craft of bankruptcy law with the guide of the written hand of Judge Joe Lee.
That is quite an accomplishment. A lot of other people would have called attention to this accomplishment (I personally would call a weekly news conference if I achieved such a feat), but that was not Judge Lee's mode of operating.
I became friends with Judge Lee and his wife Carole when I started writing a syndicated newspaper column and became a regular guest on Comment on Kentucky, a popular show on Kentucky Educational Television. The host, Al Smith, became my mentor, role model and dear friend, and he was also close to Judge and Carole Lee.
We frequently began having dinner together. The Smiths, the Lees and Lillian and Len Press (Lillian is a driving force behind many successful programs in Kentucky, and Len is the founder of Kentucky Educational Television) spent their winters in Sarasota, and I would come to visit them. Some of the best conversations I've ever had came during those dinners, and Judge Lee, unlike the man whom I could not engage in parking lot chatter, was a deep and insightful contributor. Also a true gentleman.
He always retained that hint of shyness and lack of interest in self-promotion, but his insights were brilliant. Also, I was one of the few at the table who shared his deep love of baseball, and we could go off to ourselves on that topic.
Judge Lee never retired. He went to "senior status" at some point, which meant, in theory, that he was working part-time, but the taxpayers got their money's worth out of Judge Lee. He never seemed to stop working.
About a decade after he had gone to senior status, he came to dinner, handed me a large envelope, and said, "This is something you might be interested in reading."
In the envelope was an opinion he'd written that ran about 300 pages. Judge Lee knew that I am in the structured settlement business, which means my company offers annuities to people who are involved in injury settlements.
It's the opposite of those companies you see advertising on Jerry Springer, who are trying to buy the annuities, often for pennies on the dollar, that I worked so hard to get injury victims to accept.
Because of the work of then-State Rep. Harry Moberly, another consumer advocate, Kentucky was the first state to regulate companies that purchase structured settlements, and it has one of the strongest consumer laws in the country. Tennessee has much wimpier laws.
A settlement purchaser made the mistake of going into Judge Lee's court and claiming the purchase they bought a settlement from lived in Tennessee when they actually lived in Kentucky. That, and the transaction in general, displeased the judge, who zapped the settlement purchasers in his decision.
What stunned me about the opinion was the depth of knowledge and research that Judge Lee showed in his decision. He did an incredible amount of research, and his grasp of the nuances of structured settlements and the industry's history was amazing. After I read his opinion, I told Judge Lee that if he left the judiciary, I would hire him as a consultant in a second.
He stayed on the federal bench until the day he died. I'm sure he did not see a lot of cases involving structured settlements, but it was an example of the hard work and diligence that he put into every decision he made. The people in front of him were not case files; they were people who had monumental financial issues to deal with. He gave them his best work.
The native of Bell County, Kentucky, in the deepest part of the Appalachian Mountains, never forgot who he was or where he came from.
Or that his mission was to make a difference in people's lives.
This son of the mountains was not shy about using the biggest of media forums to make his point. In 2007 Judge Lee and Thomas Parrish, a Berea, Kentucky, author of considerable note, wrote an opinion piece for The New York Times called "Banks Gone Wild," about the abuses that Congress inflicted upon the American people with a horrible 2005 law called the Bankruptcy Reform Act. Some commentators (like me) call the bill "welfare for credit card companies," and Lee and Parrish offer a ton of evidence as to why Congress made a terrible mistake.
The mistake is still on the books, but with people like Elizabeth Warren fighting in Congress, there is a chance that it may be dealt with someday.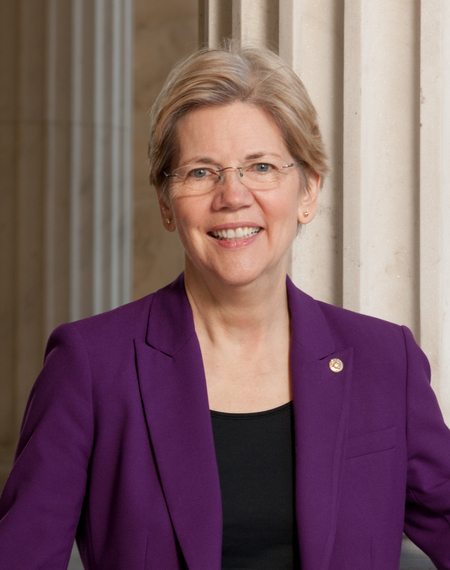 Judge Lee's wife Carole told me that for one of his birthdays, Lee's children arranged for the judge to spend the day with his hero, folk singer Pete Seeger. It was an incredible day for the judge, but it had to be interesting for Seeger as well. He met a man as committed to social justice as Seeger was.
It's just that the judge couldn't sing, and Seeger could.
All movements have unsung heroes whose work set the stage for the next generation to come along and make real change. Judge Lee's impact on the world of bankruptcy was monumental and touched every person in the United States, but he was one of those people who set the stage for an Elizabeth Warren to come along in the next generation and make some of the beliefs that he felt so strongly become reality.
Every now and then, we have truly great people right in front of us and don't always see them.
I'm lucky that I was able to get to befriend Judge Lee and appreciate his impact. He was a living example of a hammer of justice and a bell of freedom.
Don McNay, CLU, ChFC, MSFS, CSSC, from Lexington, Kentucky, is the founder of McNay Settlement Group, McNay Consulting LLC, RRP International Publishing and Digital Media, and Kentucky Guardianship Administrators LLC. He is a bestselling author of several books and a former syndicated newspaper columnist.
REAL LIFE. REAL NEWS. REAL VOICES.
Help us tell more of the stories that matter from voices that too often remain unheard.