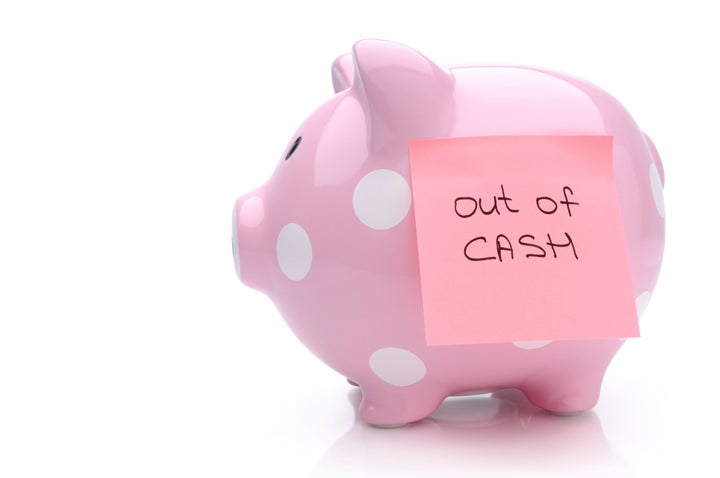 While some debate whether to save or spend their tax refunds, others are just waiting on the money so they can go totally broke.
New research from economists at Columbia University, the University of Chicago, and Washington University in St. Louis reveals that bankruptcy filings actually increase after Americans receive tax refunds. The issue: It costs money to file for bankruptcy and many Americans could not afford to pay the average of $1,477 in fees necessary, write economists Tal Gross, Matthew Notowidigdo, and Jialan Wang.
Total bankruptcies rose 7 percent in 2008 after Americans received their tax refunds, according to their research.
Going broke wasn't always so expensive. The turning point was the 2005 Bankruptcy Abuse Prevention and Consumer Protection Act, which increased by 60 percent the legal and administrative fees necessary to file for bankruptcy, according to the paper. The law also mandated that people had to pay for their own credit counseling before filing.
While total bankruptcies rose 2 percent after tax rebates in 2001, they increased 7 percent in 2008: a more than threefold increase.
The authors of the paper concluded that the increased fees prevent households low on cash from filing for bankruptcy, rather than screen out households that would not gain much from bankruptcy.
The 2005 bankruptcy law severely curtailed Americans' ability to file for bankruptcy. Though more than 2 million Americans filed for bankruptcy in 2005 -- near the height of the housing boom during relatively good economic times -- that number plunged 71 percent to 598,000 in 2006, according to the American Bankruptcy Institute. More than 1 million Americans per year had filed for bankruptcy in every year between 1996 and 2005. The number of Americans filing for bankruptcy per year exceeded 1 million again in 2008 when the financial crisis struck.
Related