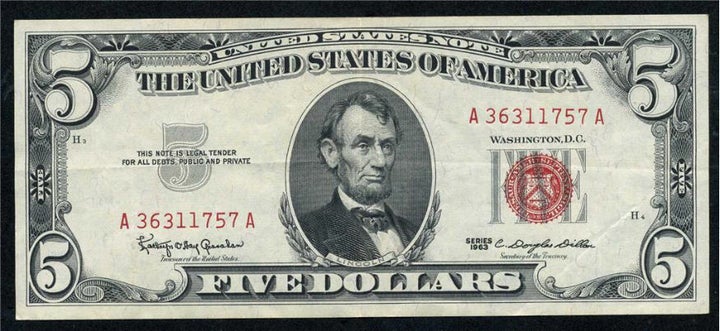 Last year, when I attended Money 2020, the large tradeshow that covers fintech (where finance meets technology), I walked away sure that banks were on their last gasping breaths. Young start-up fintech companies doing everything from lending money to creating payment systems and building digital wallets, were attacking traditional banks. With death by a thousand cuts, hundreds of start-up fintech companies were convinced that they would eviscerate old banking.
Fast forward to this year's Money 2020 conference where you saw a major pivot. Banks are wearing their relationships with fintech companies like a badge of honor. Many banks now have their own accelerator or incubator programs for nurturing new products from blockchain to digital payments. And fintechs? Last year it was "put up your dukes," this year they are eager beavers for bank collaboration.
Banks are harder to break than you'd think.
The plumbing that runs our financial systems may be old, but its vast, super-complicated and built on a lot of old legacy code. Most fintech startups focus on the customer experience, which is just the tip of the iceberg. They are not focused on the back-end solutions that handle the financial transactions. Despite the "old plumbing," fintechs are finding out that they need to rely heavily on banks to perform these functions.
People trust banks more than you'd think.
A recent study by VocaLink, the global payment partner to banks, corporations and governments, found that US millennials preferred security over the latest technology fads. Seventy percent of US millennials reported that they would be more likely to use a new mobile payment service if it was provided by their own bank, rather than an alternative payment service provider.
And there you have it—People, including the millennial mobile natives, still trust banks. And banks sit on top of a spider's web of expensive-to-rebuild transaction systems. Changing their tune, fintech companies are now proudly announcing their relationships with old banking.
Lantern Credit, a new startup backed by serial entrepreneur, John Sculley, is focused on changing the way we rank credit scores. The company will rely on new AI and behavioral learning techniques to create a more accurate definition of "what makes a person credit worthy." But it's not throwing the baby out with the bathwater; Lantern Credit will incorporate and build atop current credit systems to augment the old ratings, not replace them. Disruptive tech, minus the disruption. FIS's Doug Brown, SVP and GM on Mobile, told me that while his company is the largest provider of fintech services, they very much work with the bank's core technology stack to add layers including mobile payments, bots, Internet of things and more.
Person to Person Payment Systems:
Zelle is the banking industry's reinvigorated person-to-person payment service. It's looking to take a bite of the fintech darling, Venmo, a popular app for person-to-person payments. Zelle boasts partnerships with Ally, Bank of America, Citi, Chase and others. They are hoping that trust in the banking institutions gives them the edge up on competitors.
Chase Bank announced Chase Pay, its own mobile payment system for paying by phone. Competing directly with wallet systems from Apple, Google, Samsung and PayPal, banks like Chase see trust in banks and their full menu of services and offerings as their differentiator. While they say, they'll work with the other payment systems, launching their own bank brand poses and interesting consumer challenge.
Set to launch in late 2017, Bank of America unveiled a virtual assistant named Erica. It uses voice combined with artificial intelligence, predictive analysis and messaging to let you perform transactions. It will do things like alert customers about their account balances, make payments, check balances and remind them to save. It'll also help you locate your credit score and offer educational tips. Capital One is already using Alexa, Amazon's voice activated Internet of Things appliance to allow customers to check their bank account information using voice commands. JPMorgan Chase announced that 40 percent of its $9 billion annual IT budget would be spent on innovation.
Message to fintech from the banks? We're not about to go gently into this good night! The proof was everywhere at Money2020.
We will be talking more about fintech and the future of banking at the Digital Money Forum which will take place January 5-8, 2017 at CES.
Robin Raskin is founder of Living in Digital Times (LIDT), a team of technophiles who bring together top experts and the latest innovations that intersect lifestyle and technology. LIDT produces conferences and expos at CES and throughout the year focusing on how technology enhances every aspect of our lives through the eyes of today's digital consumer.
Support HuffPost
The Stakes Have Never Been Higher
Related
Popular in the Community