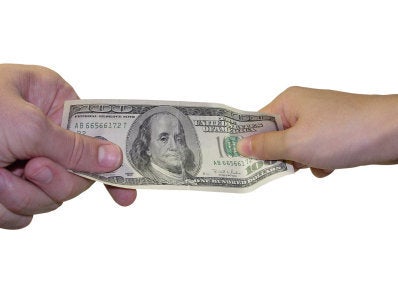 Commercial and industrial loan volume in the U.S. fell significantly -- by 23 percent -- between October 2008 and October 2010. Any new loans that were made during this period were offset by loans coming to maturity or loans that were charged-off (declared uncollectible). This drop in volume is directly attributable to the effects of the recession, when the economy had compounded decreases in GDP. The repercussions of this lending reduction on privately held companies have been significant. Small businesses, which exclude the larger private companies in the US, provide approximately 50 percent of private sector GDP and up to 65 percent of new jobs. The contribution of privately held companies more generally is even higher. Without ready access to capital, it is impossible for these companies to hire people and expand their businesses.
It looks as if the banking industry may be coming out of the woods. Hopefully, this means privately held companies will be able to start borrowing again. During the last eight months (since loan volume bottomed out in October 2010), commercial and industrial loan volume has increased by 5 percent. This growth can only be attributed to new loans exceeding maturities or write-offs. And, while this does not return the economy to pre-recessionary lending levels, it is a positive trend nonetheless.
This dataset matches up consistently with several other positive trends:
GDP continues to grow. Looking at the past year: real GDP grew by 2.6 percent in Q3 2010, 3.1 percent Q4 2010, .4 percent in Q1 2011, and now 1.3 in Q2 2011. Although the real growth is not outstanding, it is not bad especially considering that Washington seems unable to make consistent policies, which businesses must account for when planning for the future.
Private company revenue continues to rebound. After significant declines in 2009 when privately held companies' revenue fell by almost 6 percent across all industries, revenue has grown for the last 18 months. Aggregately for all private industries, revenue grew by 4 percent in 2010 and more than 6 percent thus far in 2011. In short, private companies are rebounding, at least as of now. (Private company data provided by Sageworks, a financial information company that analyzes privately held firms. Data was collected on July 28, 2011.)
There can be no doubt that there are significant events and factors within and outside of our control, which may throw a monkey wrench at the privately held companies' prospects for growth (namely, the deficit and tax policy). But, it seems as if at least the lending environment is improving, which bodes well for businesses that need capital.

Support HuffPost
The Stakes Have Never Been Higher
Related
Popular in the Community