WASHINGTON -- The Department of Justice is "actively considering" how to regulate interactions between banks and marijuana shops that operate within state laws and don't violate other federal law enforcement priorities, Attorney General Eric Holder told the governors of Washington and Colorado in a joint phone call Thursday, according to a DOJ official.
Holder laid out eight priorities that would be the aim of federal marijuana policy in his conversation with the governors, in which he told them his Justice Department would allow the states' laws legalizing marijuana to go forward.
For now, financial institutions and other enterprises that do business with marijuana shops that are in compliance with state laws are unlikely to be prosecuted for money laundering or other federal crimes that could be brought under existing federal drug laws, as long as those pot businesses don't otherwise violate the priorities, a senior Department of Justice official said.
During a briefing on the department's new policy Thursday, the official would not fully rule out prosecution in any case, but the new approach is a reversal of a DEA policy that had warned banks not to work with marijuana businesses. The Justice official, speaking on the condition of anonymity, said that the department recognized that forcing the establishments to operate on a cash basis put them at greater risk of robbery and violence.
A three-page memo that accompanied the Thursday announcement speaks to the situation in more general terms, noting that a well-regulated, legal marijuana industry could come with a number of benefits to public safety and health. After listing a set of federal priorities -- keeping pot away from kids, preventing gangs and cartels from profiting from the drug trade -- the memo, authored by Deputy Attorney General James Cole, suggests that "robust" state regulation of legal marijuana "may affirmatively address those priorities by, for example, implementing effective measures to prevent diversion of marijuana outside of the regulated system and to other states, prohibiting access to marijuana by minors, and replacing an illicit marijuana trade that funds criminal enterprises with a tightly regulated market in which revenues are tracked and account for."
It is difficult to argue that any system that operates only in cash could be a "tightly regulated market in which revenues are tracked and account for."
In some ways, banks may be in a better position after the announcement than shops in Washington and Colorado. Prosecutions of the local businesses are driven by the prosecutors on the ground, such as U.S. Attorney John Walsh of Colorado, who has shown little respect for marijuana guidances in the past, while bank prosecutions would be run out of Main Justice, which authored the memo and presumably would be more likely to abide by it.
Rep. Ed Perlmutter (D-Colo.) said in a statement on Thursday that the banking issues needed to be addressed. "We need to address the public safety, crime and lost tax revenue associated when these legal and regulated businesses are operating in a cash-only system," said Perlmutter, a senior member of the House Financial Services Committee.
"We need to provide financial institutions certainty they can make their own business decisions related to legal, financial transactions without fear of regulatory penalties," he continued. "Currently, under federal banking laws, many legal, regulated legitimate marijuana businesses operating legally according to state law are prevented from maintaining bank accounts and accessing financial products like any other business such as accepting credit cards, depositing revenues, or writing checks to meet payroll or pay taxes. They are forced to operate as cash-only enterprises, inviting crime such as robbery and tax evasion, only adding to the burden of setting up a legitimate small business."
It remains unclear whether the guidance from DOJ will be followed. Just last week, the Drug Enforcement Administration, which is a subordinate agency within the DOJ but often acts as if it is independent, advised armored car and security companies that they should no longer work with marijuana businesses.
A DEA employee said no one was available to answer questions after business hours Thursday.
This article was updated to include Justice Department clarification of its evolving policy.
Before You Go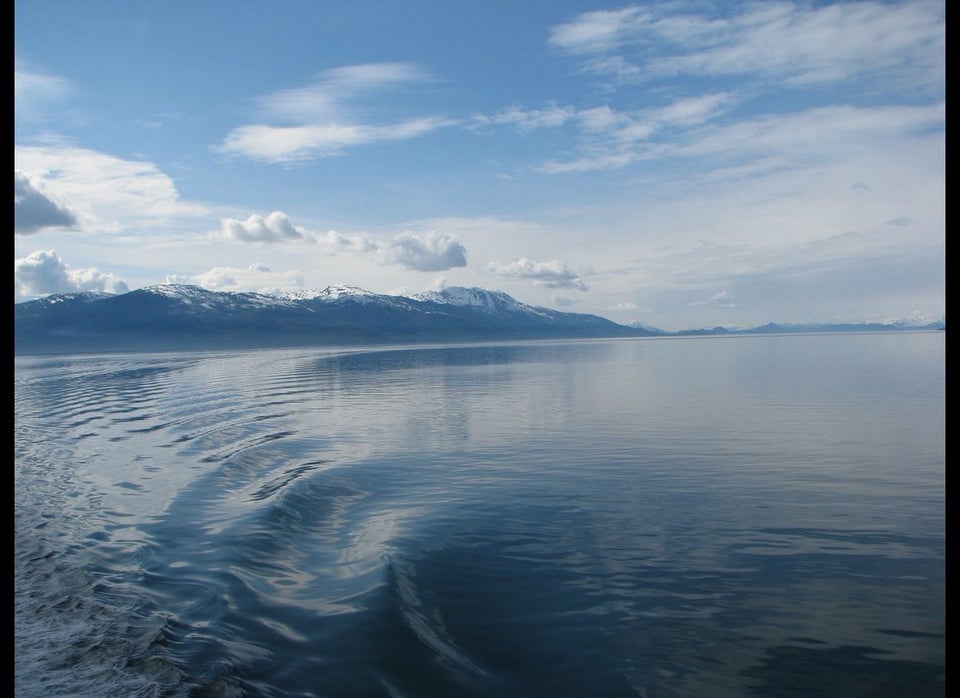 Legal Marijuana Across The U.S.
Popular in the Community