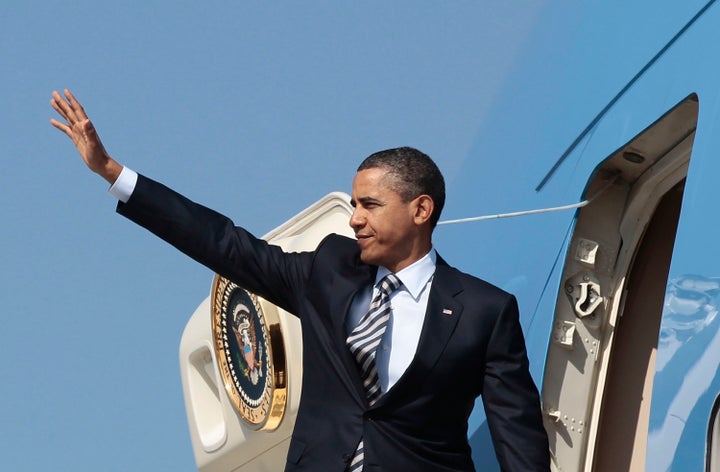 The banking industry has lashed out at President Barack Obama's criticism yesterday of Bank of America's new $5 per month debit card fee, saying that recent financial regulations pushed the bank to add the charge.
"You can stop it because if you say to the banks, 'You don't have some inherent right just to, you know, get a certain amount of profit if your customers are being mistreated. That you have to treat them fairly and transparently,'" Obama said.
"Banks can make money," he added. "They can succeed, the old-fashioned way, by earning it."
The banking industry responded by saying that new financial regulations forced Bank of America's hand. Bank industry leaders targeted the Durbin Amendment to the Dodd-Frank Act, which requires the Federal Reserve to cap the fees that banks charge merchants for debit card transactions, for Bank of America's decision to impose a monthly fee on debit card users.
"It's disappointing and puzzling that the President would attack a private corporation for responding to government price fixing that has fundamentally altered the economics of offering a debit card," American Bankers Association President Frank Keating said in a statement. "As a direct result of the Durbin Amendment, consumers have started paying for financial services they previously enjoyed free of charge."
Richard Epstein, senior fellow at Stanford's conservative Hoover Institution, wrote in an article on Tuesday that Congress should repeal the "odious" Durbin Amendment because it harms banks' profitability and passes on costs to consumers. He wrote that the Durbin Amendment, like price controls in other industries, has created "product shortages" -- in this case, a shortage of free checking accounts and free debit cards.
A "top financial industry source" responded to Obama's comments by telling Politico, "It's like he's channeling his inner Hugo Chavez," referring to the Venezuelan communist dictator.
"Bank of America customers, vote with your feet, get the heck out of that bank.... What Bank of America has done is an outrage," Durbin said. "It is hard to believe that a bank would impose such a fee on loyal customers who simply are trying to access their own money on deposit at Bank of America."
Support HuffPost
The Stakes Have Never Been Higher
Related
Popular in the Community