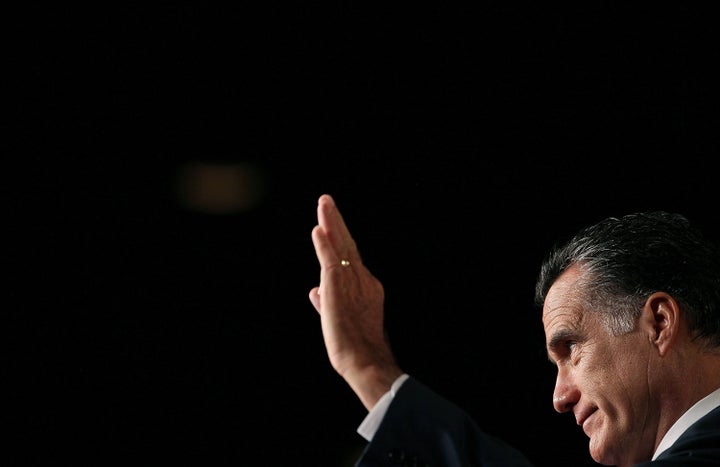 The bankers love Mitt Romney, but their affair with President Barack Obama hasn't gone completely cold.
A new analysis by the Center for Responsive Politics finds that professionals from the finance, insurance and real estate sector are largely backing the former Massachusetts governor over the incumbent Democrat and Romney's rivals for the Republican nomination.
Employees (and spouses) from those industries have given Romney's campaign $7.5 million as of the third quarter of 2011 -- more than the seven other top GOP candidates and Obama received, put together. Obama has received $3.9 million; Texas Governor Rick Perry has received $2 million; none of the other Republican candidates took in more than $500,000.
And when it comes to five particularly big banks -- Bank of America, Citigroup, Goldman Sachs, JPMorgan Chase and Morgan Stanley -- Romney is also the clear favorite when it comes to contributions by their employees and their spouses.
SEE which candidates big banks are backing below:


The New York Times observed on Sunday that the gap between Romney and Obama "underscores the growing alienation from Mr. Obama among many rank-and-file financial professionals and Mr. Romney's aggressive and successful efforts to woo them."
Contributions from the finance, insurance and real estate sector made up a whopping 23 percent of Romney's take. By contrast, another Center for Responsive Politics analysis found that less than 10 percent of Romney's total haul -- about $3 million -- was contributed by small-money donors, those who contribute $200 or less.
Small-money donors contributed $41 million to Obama -- nearly half of all the money his campaign has raised.
While taking in considerably less money total, Rep. Michele Bachmann (R-Minn.), pizza magnate Herman Cain and Rep. Ron Paul (R-Texas) nevertheless received a higher percentage of their contributions from small donors than Obama did. Top honors, however, went to former Louisiana Gov. Buddy Roemer, whose campaign has refused to accept donations in excess of $100.

Calling all HuffPost superfans!
Sign up for membership to become a founding member and help shape HuffPost's next chapter