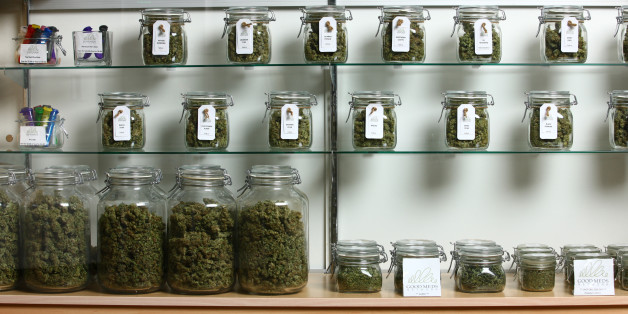 By Brett Wolf
WASHINGTON, Nov 20 (Thomson Reuters Accelus) - Banks, worried about running afoul of federal money-laundering law in dealing with state-authorized marijuana businesses, may soon receive some much-needed guidance from U.S. agencies.
Because a federal prohibition of marijuana is still in place, most banks do not work with marijuana businesses in states that have legalized them for fear they might be charged with money laundering or failing to comply with other federal laws.
The U.S. Treasury Department plans to discuss with banks and other regulators how the federal enforcement stance regarding state-authorized marijuana business could affect the banking industry.
Jennifer Shasky Calvery, director of Treasury's Financial Crimes Enforcement Network, said the bureau is already discussing the complicated issue with the Justice Department. Shasky Calvery spoke on Tuesday at a conference on money laundering.
The discussions are a reaction to the banking industry's calls for more clarity regarding how a Justice Department memo on marijuana enforcement policy affects the industry, Shasky Calvery said.
Although the memo outlined some deference to state policies where marijuana was legalized, bankers are uncertain over the risks they face under U.S. laws on money laundering if they serve marijuana businesses banned by the federal government.
Rob Rowe, a lawyer with the American Bankers Association, said on Wednesday that while the "industry certainly appreciates any additional guidance on the ability to bank marijuana dispensaries in states where use is legal, it really doesn't change the fundamental prohibition."
The marijuana banking issue will be raised at a meeting between Treasury officials and industry in December, Shasky Calvery told the bankers' association and the American Bar Association.
"Does it implicate financial services and if so, how, and what if anything should we do in reaction to that?" Shasky Calvery said of the memo.
The medical marijuana business was worth $1.7 billion in 2011 and is growing, according to a study. Colorado and Washington state have legalized recreational use of marijuana, 19 other states and the District of Columbia permit some form of medical marijuana use.
Even favorable guidance from federal authorities would be of "limited value" without a change in federal law, said Jenifer Waller, senior vice president of the Colorado Bankers Association.
"We have several members who would be very anxious to bank the marijuana industry, but have been told they cannot," she said. "You really have to rely on what the law says."
Asked whether banks now risk regulatory action if they serve marijuana businesses, Shasky Calvery, who previously headed the Justice Department's money-laundering unit, said that if a bank suspects any transaction is linked to a violation of state or federal law, it must report it to authorities.
Federal anti-money laundering rules prohibit the handling of proceeds from illegal activities, and banks must follow strict monitoring and reporting procedures to stay within the law.
The Treasury unit issues anti-money laundering rules under the Bank Secrecy Act and can levy civil fines, but only the Justice Department can prosecute criminal violations.
The Justice Department's August memo reiterated its commitment to enforcing federal restrictions on marijuana. But it told prosecutors to focus on areas of federal interest, such as distribution to minors, involvement of organized crime, trafficking across state lines and growing on public land. In other cases, enforcement would be a state matter.
The memo did not say whether prosecutors should be expected to target financial institutions that offer services to state-authorized marijuana businesses. However, the following month, Deputy Attorney General James Cole said at a Senate Judiciary Committee hearing that the Justice Department was reviewing the issue along with Treasury officials.
One goal of the December meeting is to determine whether the Treasury office, which acts as an intermediary between law enforcement and the financial services industry, needs to issue guidance or otherwise help explain the Justice Department's position, Shasky Calvery said in an interview.
The Treasury office has not taken a position on the provision of financial services to marijuana businesses, and Shasky Calvery said there were no "preconcieved notions" of how the discussions would turn out.
"I just want to understand from industry what their pain points are, what information might be helpful," she said. "We want to make sure that if we say anything on this topic, that it's fully informed and we get it right."
She said she may request that prosecutors help clarify the Justice Department's position to industry.
Due to their inability to use banks, marijuana businesses have been forced to either hold onto large amounts of cash, risking robbery, or try to clandestinely funnel the currency into prepaid cards or personal bank accounts.
(This article was produced by the Compliance Complete service of Thomson Reuters Accelus (http://accelus.thomsonreuters.com). Compliance Complete (http://accelus.thomsonreuters.com/solutions/regulatory-intelligence/compliance-complete) provides regulatory news, analysis, rules and developments, with global coverage of more than 400 regulators and exchanges.) (Editing by Randall Mikkelsen; Editing by Kenneth Barry)
Calling all HuffPost superfans!
Sign up for membership to become a founding member and help shape HuffPost's next chapter
BEFORE YOU GO
PHOTO GALLERY
9 Mind-Blowing Weed Gadgets