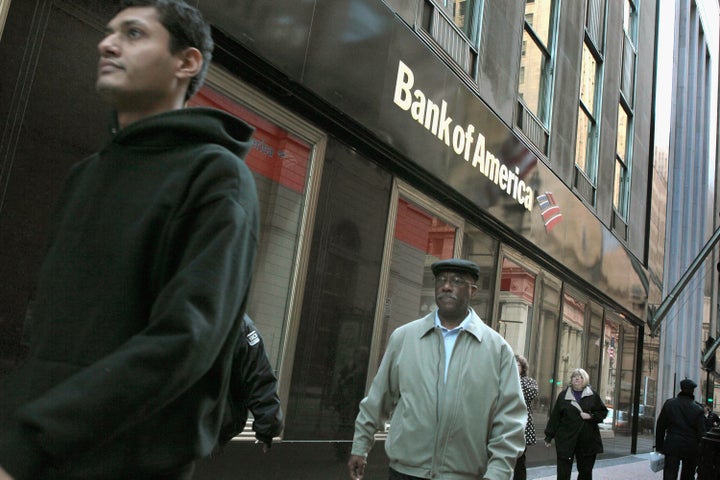 Most banks may have backed away from the debit fee idea, but they're still nickle and diming customers in other ways.
Banks such as Bank of America, U.S. Bancorp and TD bank are quietly quietly upping various fees on mobile deposits, lost debit cards and other services, The New York Times reports. The banks' focus on fees is an effort to recoup an estimated $12 billion a year that disappeared as result of financial reform legislation curbing overdraft charges and swipe fees, according to the NYT.
"As a direct result of the Durbin Amendment, consumers have started paying for financial services they previously enjoyed free of charge," Keating said in a statement last month. "Unfortunately, this proves that whenever government tries to control pricing of a product or service, consumers lose."
What made the debit card fee different from other charges was that it was so explicit, likely stoking consumers anger. After scrapping the fee, a Bank of America official told Reuters that the bank only disclosed the charge months before it was to take effect in an effort to be transparent with consumers.
But the plan backfired. More than 650,000 people joined credit unions between September 29 -- the day Bank of America announced the debit card fee -- and the first week of November, according to the Credit Union National Association. That's more new accounts than in all of 2010.
Banks have justified boosting fees and making them harder to avoid by saying they must recoup revenue lost from financial reform. BofA raised the monthly fee on its most popular checking account by more than $3, while Chase Bank doubled its monthly checking account fee, the Detroit Free Press reported in May.
Calling all HuffPost superfans!
Sign up for membership to become a founding member and help shape HuffPost's next chapter
BEFORE YOU GO