A Banksy work with a complex past recently surfaced on beloved television series "Antiques Roadshow," ArtNet reported. As you probably guessed, the anonymous street artist's original mural turned out to be worth way more than your average antique vase. Appraisers valued the objet d'art at a whopping $670,000.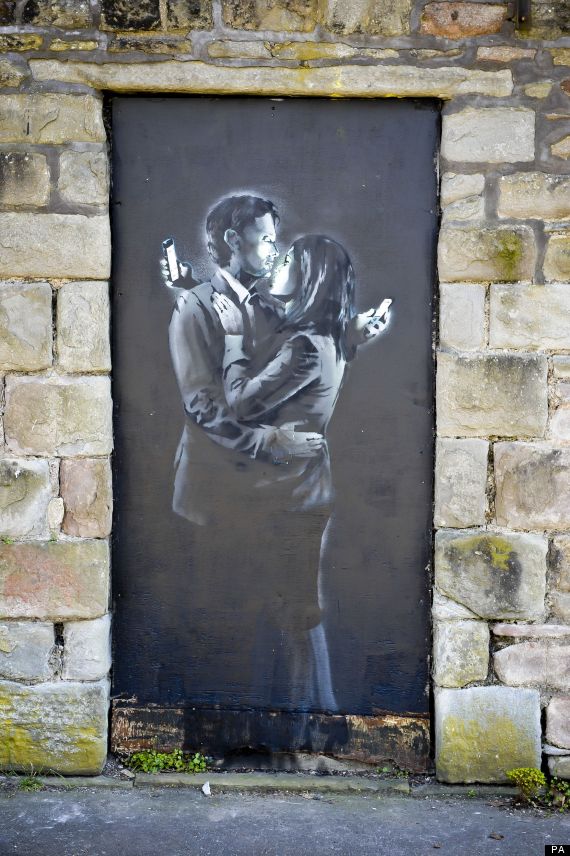 File photo dated 15/4/2014 of the latest officially confirmed Banksy artwork, named Mobile Lovers. A youth club which was facing closure is celebrating a potential multimillion-pound windfall after mysterious street artist Banksy said it could have a painting he created nearby.
Dennis Stinchcombe, leader of The Broad Plain Boys' Club, a youth group in Banksy's hometown, brought the artist's "Mobile Lovers" onto the show for appraisal. Along with the artwork, the group possessed a rare letter from the elusive graffitist himself, confirming the work as his own and officially gifting it to the foundation.
The pop-art inspired piece depicts two lovers in an embrace, only instead of gazing into each other's eyes, they're glancing at their cell phones. The mural was originally spotted on a public wall in Bristol, located close to the Boys' Club headquarters. In April the Boys' Club used a crowbar to remove the work, claiming they did so to protect the work from damage or vandalism.
The artist continued, "I don't normally admit to committing criminal damage, but seeing as it looks like charges won't be brought anytime soon you have my blessing to do what you feel is right with the piece." He also added a very Banksy quote credited to Abraham Lincoln: "Things may come to those who wait, but only the things left behind by those who hustle." The letter put an abrupt end to any uncertainty between the club and the city of Bristol regarding the work's ownership.
As much as Stinchcombe tried to keep the sale quiet, subtlety isn't quite Banksy's style. "Everyone was taking photos and gathering round. I was hoping to keep it quiet but everyone saw me there, and I guess it will end up on TV now," he said. "But I am just trying to do my job properly and get the most money for my boys." With Banksy's gift valuing at over half a million dollars, the charitable foundation will hopefully have the money it needs to keep its door open.
Related
Before You Go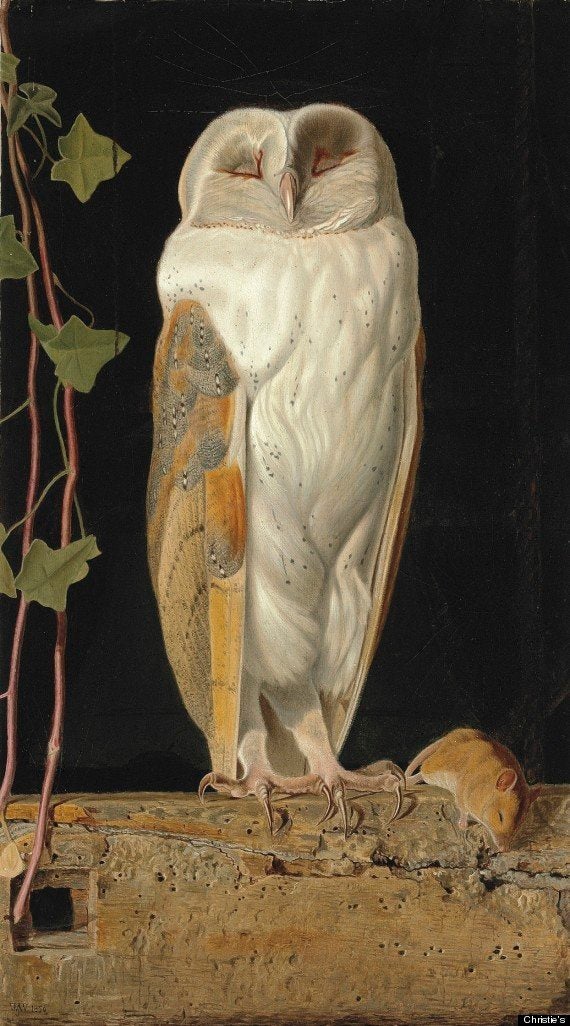 The Most Dramatic Art Finds Of 2012