UPDATE: Jan. 8 -- The image shared on the fake Banksy account in fact belongs to French illustrator Lucille Clerc, who told The Huffington Post via email: "Yes, I can confirm the drawing is mine. Whoever [reposted] this just took my image and added a filter. I didn't answer as I don't want it to turn into a polemic, and distract people from the real issues."
The original "Banksy" Instagram post has since been updated to credit Clerc's Twitter handle.
Animal NY in March had debunked as an imposter a similar "Banksy" Facebook account that had been verified prior to its report, and Business Insider spoke Monday to a spokesman for Banksy who also identified the Instagram account as a fake. As of this update, the image on Instagram has been shared more than 140,000 times.
Following the attack on Charlie Hebdo offices in Paris, a popular Instagram account attributed to street artist Banksy shared this quiet yet poignant image:
Related
Before You Go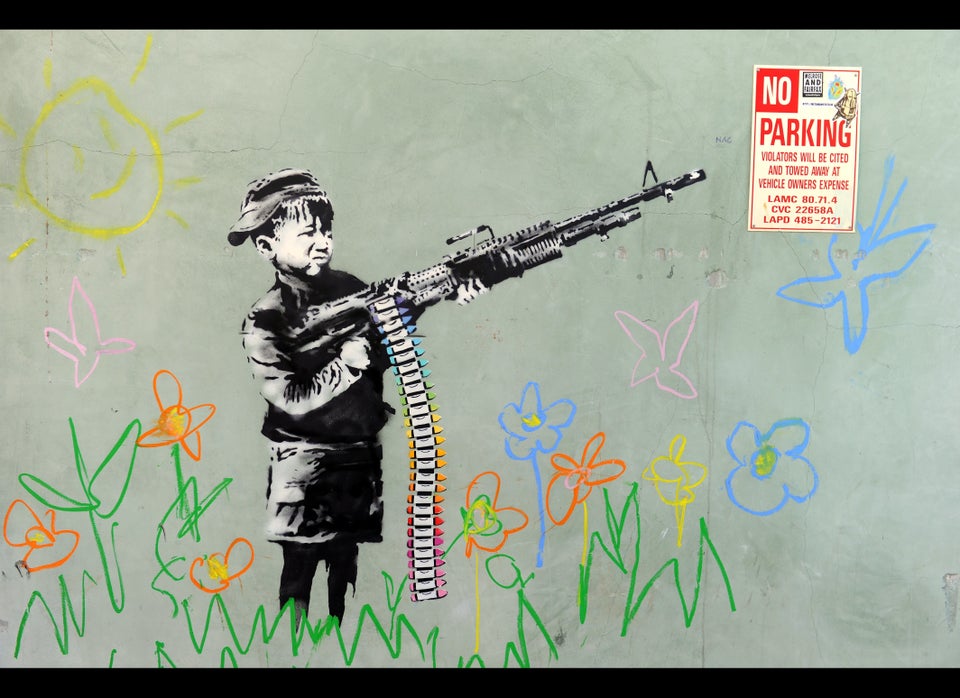 Banksy Street Art
Popular in the Community